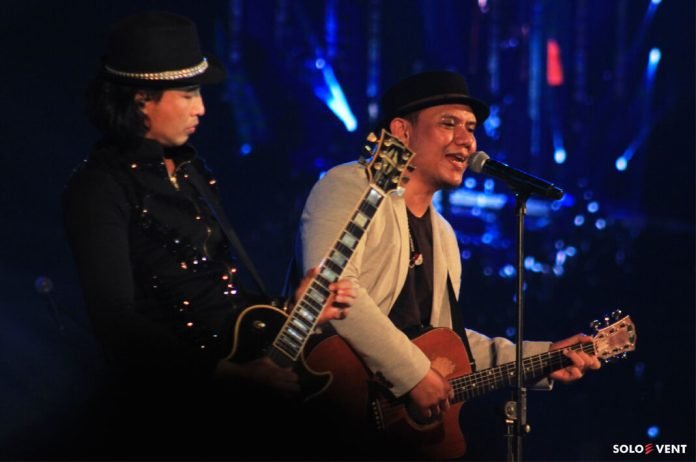 Soloevent.id – Band rock Padi (settled as Padi Reborn) finally end up the long years of silence. This band which formed since 1998 will hold a concert in Solo after 14 years vacuum.
On Friday (4/5/2019), Padi Reborn is as a guest for Solo Best Brand Index-Jogja Best Brand Index (SBBI-JBBI) at De Tjolomadoe Concert Hall. The band which has Fadly (vocalist), Piyu (guitarist), Ari (guitarist), Rindra (bassist), and Yoyo (drummer) as a member presented 13 songs.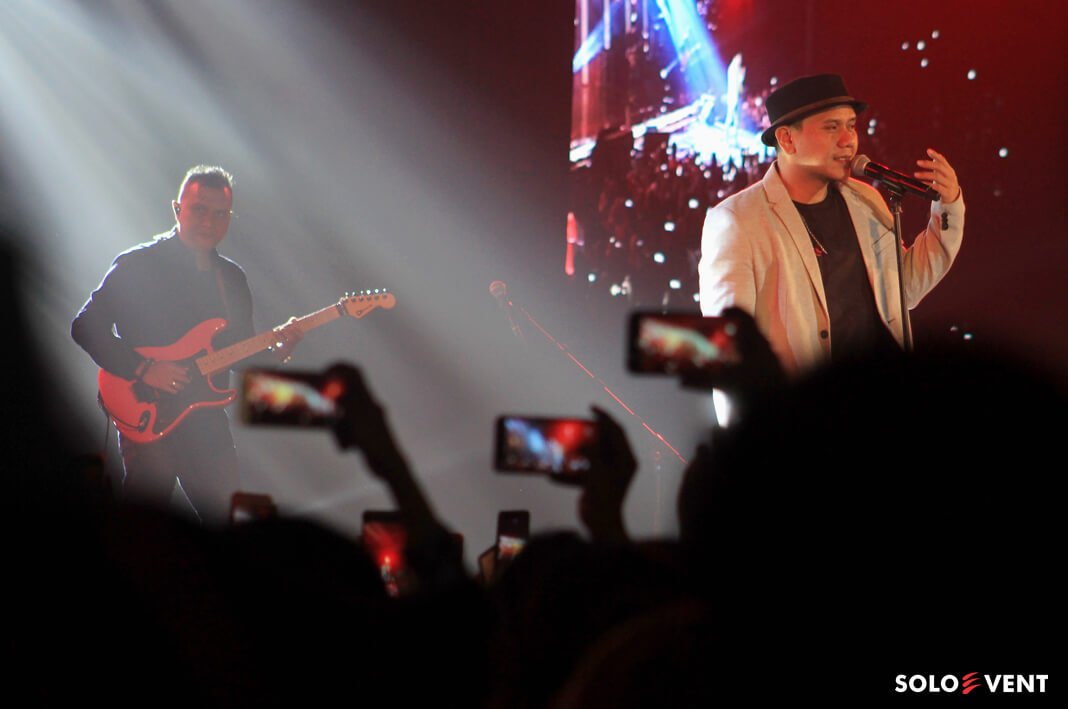 Having performed in90 minutes, Padi Reborn started with "Sang Penghibur", followed by "Perjalanan Ini" and "Sesuatu yang Indah". Fadly greeting Sobat Padi (fans of Padi), "What's Up, Solo! Long time no sees. It's the first time we come here after vacuum."
They just express their missing by having a loud sing-along, especially for their hits, "Mahadewi". "This is a song for all women here," said Fadly. When the song started up, they slide next to them just shows many pictures of Indonesian women.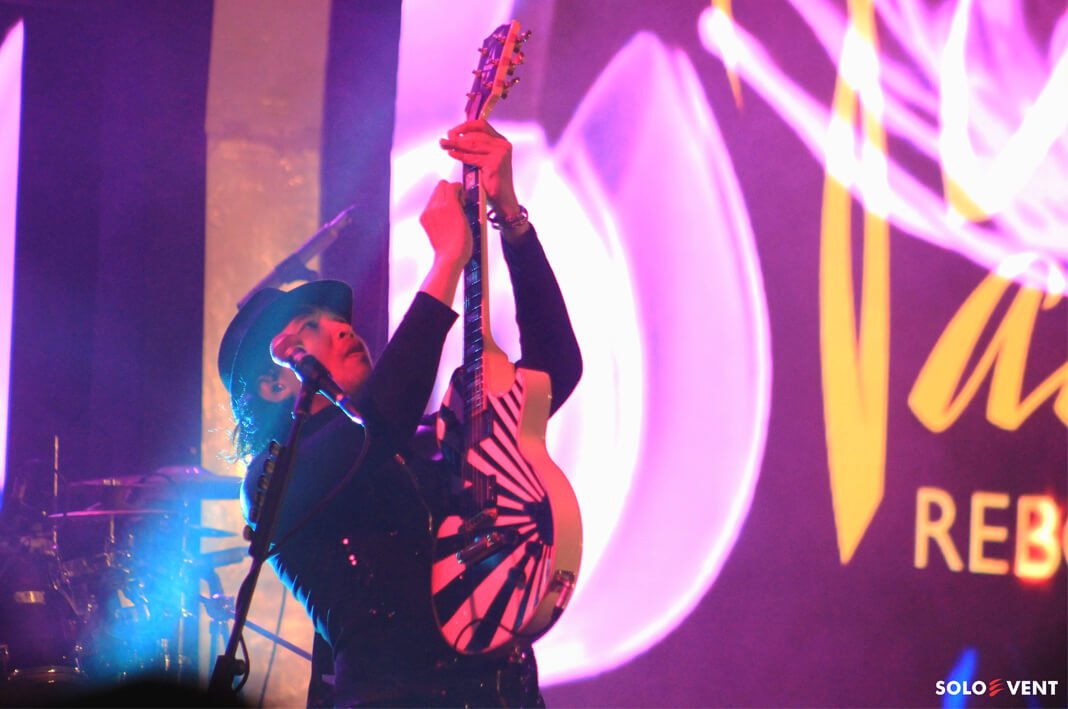 Their fans looked happy when saw their concert again. "Piye kabare? Kangen ora?" said Piyu to his fans, "Kangen!" vociferously answered from fans. "Pada, soale aku tresno karo kowe," added Piyu.
Solo is really meant for Piyu. "My mom was born in Solo. It is in Margoyudan," he said in the Javanese language.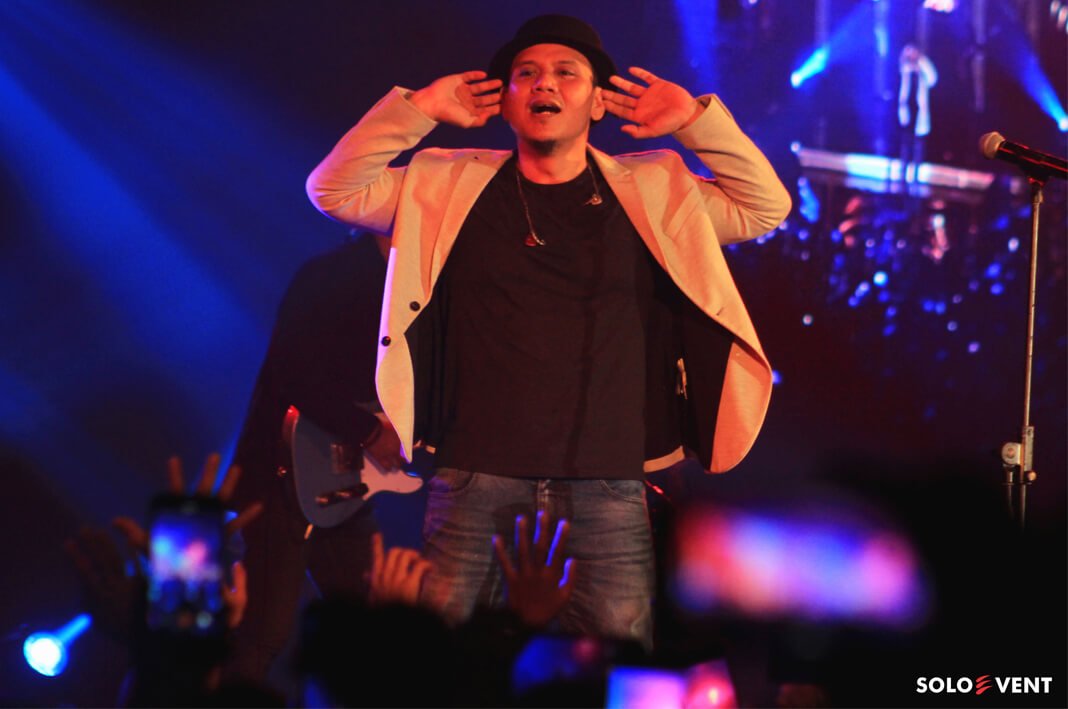 In the stage, Padi reborn share their stories for the 7 years in a vacuum. In that time, they have whatsoever reflection.
Konser Padi Reborn at De Tjolomadoe was closed by hits song, "Sobat". Piyu also throws his t-shirt to his fans.
"Thanks, Solo! See you soon," closed Fadly.