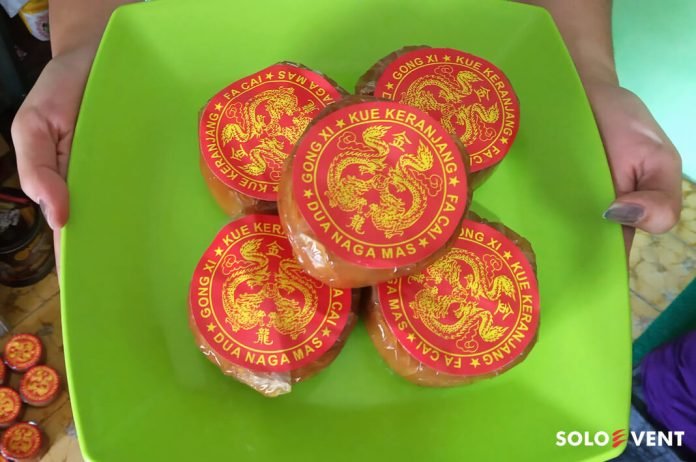 Soloevent.id – Welcoming Chinese New Year would be incomplete without kue keranjang (basket cake or traditional toffee-like confection made of sugar palm). It is sweet in taste and a chewy texture. It is also called nian gao ("nian" means stick and "gao" means cake) which is typically food from Hakka, China.
There is a legend shop of kue keranjang in Solo, Kue Keranjang 2 Naga Mas that is at Gang Balong VI, Sudiroprajan. The owner, Susana, opened this brand since 1970. When the first time she and her father came to Solo no one sold kue keranjang. So, her father decided to make kue keranjang. The name of kue keranjang based on the place to form that cake.
"We used to use wood cake mold, but those easily get broke. So we moved on the mold formed by metal," said Susana on Saturday (18/1/2020).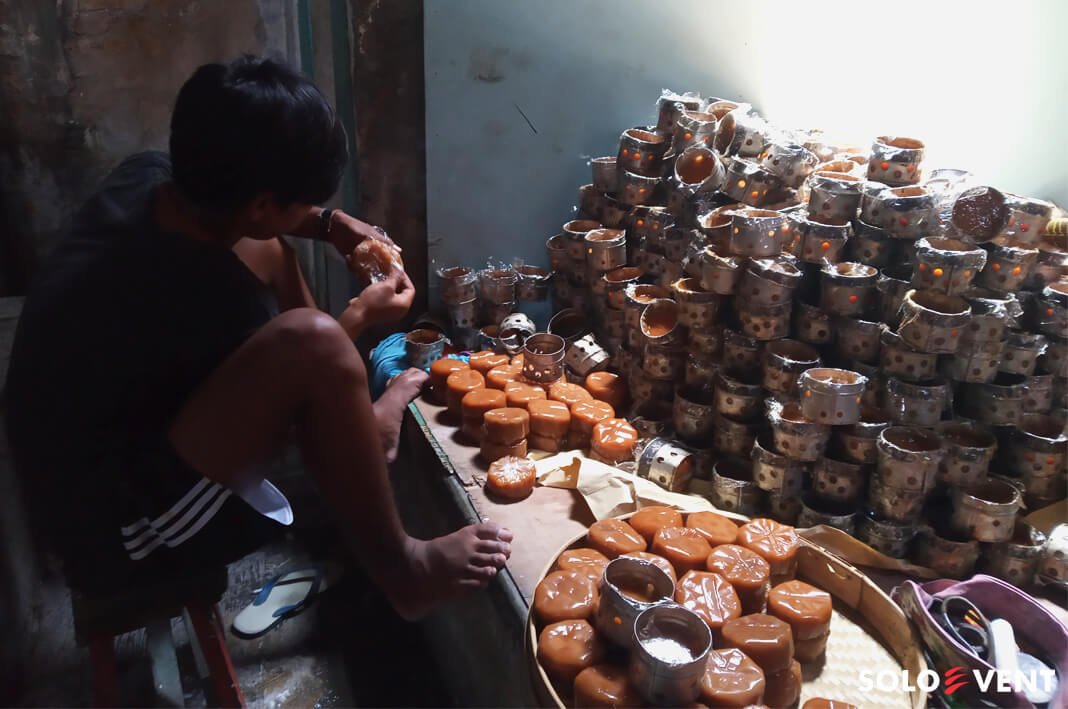 They started on the small-scale production. Now, they have big-scale production only for the Chinese New Year. Their kue keranjang of being offered is because they keep their main recipe.
Susana said that kue keranjang has stick philosophy. "Its stick portrays the brotherhood and the sweet taste is the feeling of brotherhood," she said.
FYI, nian gao or kue keranjang is offered up to God. This sweet cake is offered up to God for the celestial emperor, so then they can speak good things about people who offer it.