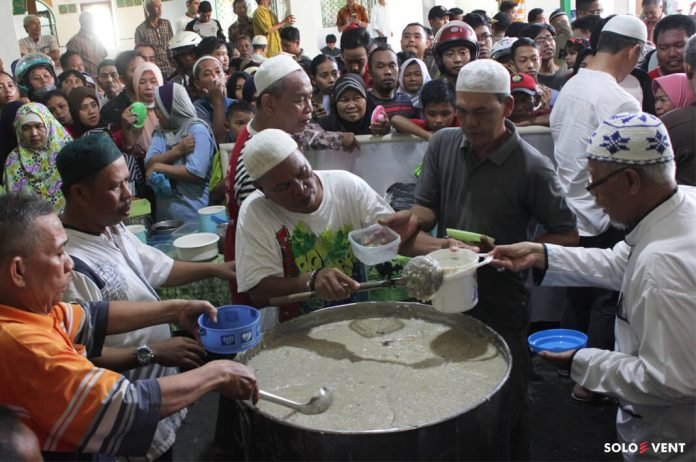 Soloevent.id – Every Ramadan, Darussalam Mosque in Jayengan Village has a unique tradition of cooking and distributing Samin porridge. The tradition began since Darussalam Mosque was established in 1911.
In the beginning, this porridge became a menu for breaking the fast for traders from Martapura, South Kalimantan, who migrated to Solo. Over time, many people like this porridge, especially residents of Solo. So every Ramadan, Samin porridge is distributed free to residents of Solo.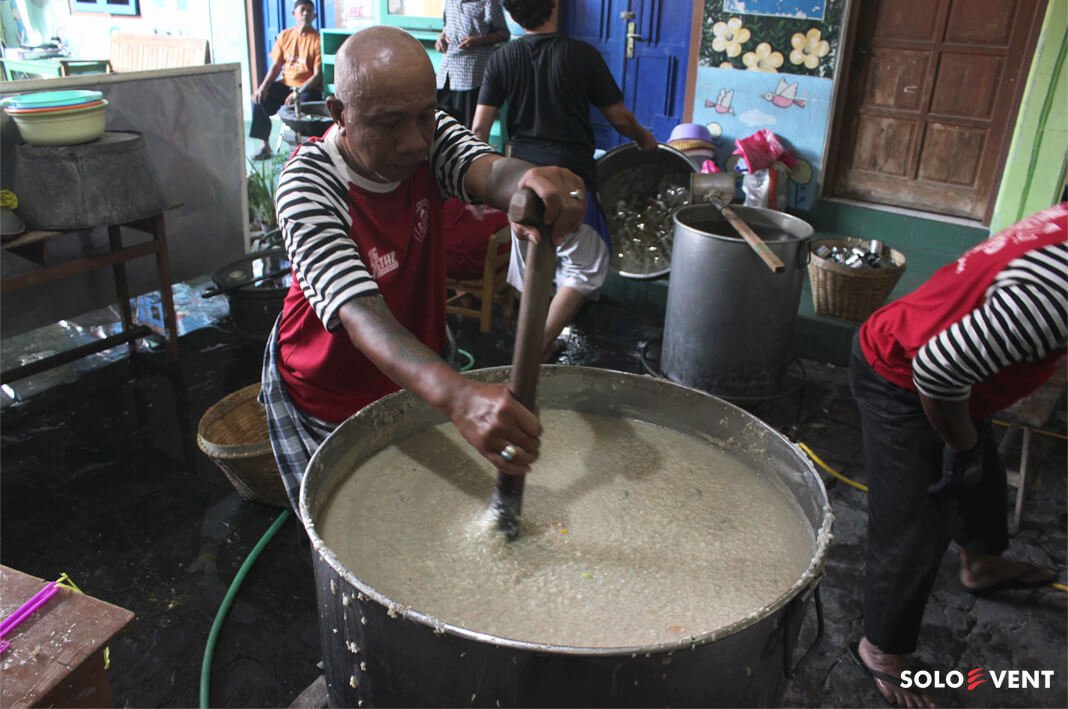 Takmir of the Darussalam Mosque, Muhammad Rosyidi, said that the Samin porridge was only served in 15 kilograms, but now it comes 50 kilograms. "There are 6 people who cook it and they are descendants of Banjar residents. This porridge has a distinctive flavor with spices. Let's taste it!" he said on Monday (05/06/2019).
Rosyidi added that every day 1.100 servings of Samin porridge were distributed free, 900 servings for residents and 200 servings for breaking the fast at the mosque. Samin porridge is usually distributed after Asar. "There are donors from inside and outside the country with a total of almost 100 million," he explained.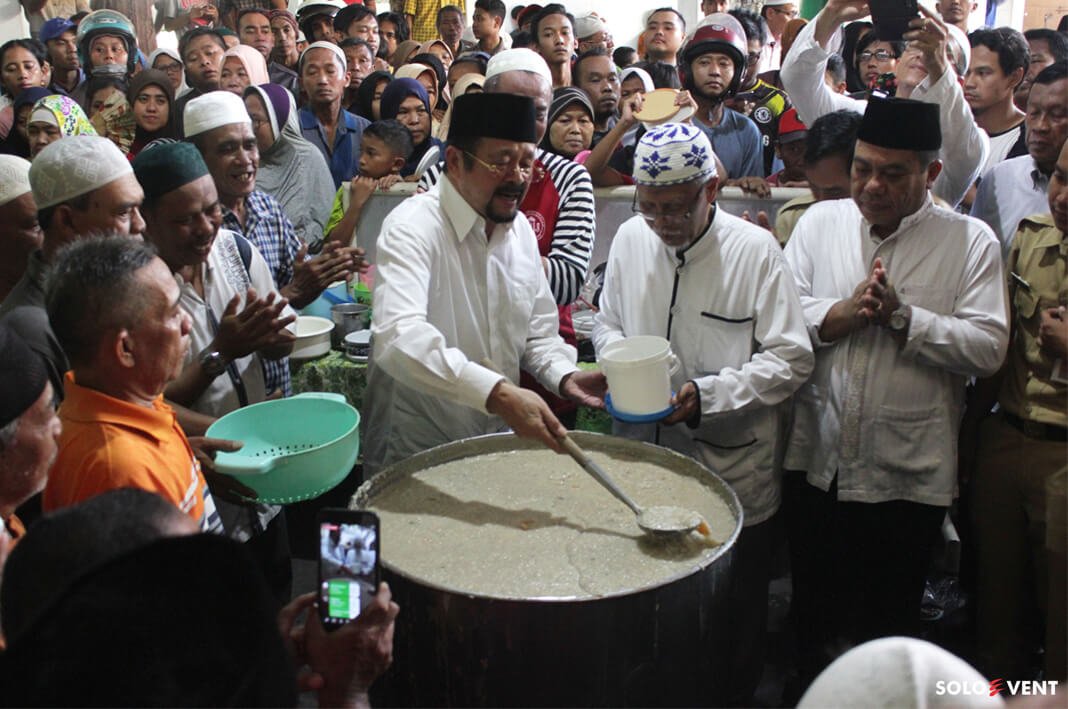 The Samin porridge distribution at Darussalam Mosque was opened by Deputy Mayor of Surakarta Achmad Purnomo. Achmad appreciated the distribution of Samin porridge at the Solo Mosque during the month of Ramadan. He hopes that it will always be held in the following years.
One of the residents of Solo, Astri, resident of Pringgolayan came with her two children to get Samin porridge. "I have arrived since 2.30 p.m. There was an opening from the Deputy Mayor, so I should wait for his speech before taking the line," she said while carrying two containers.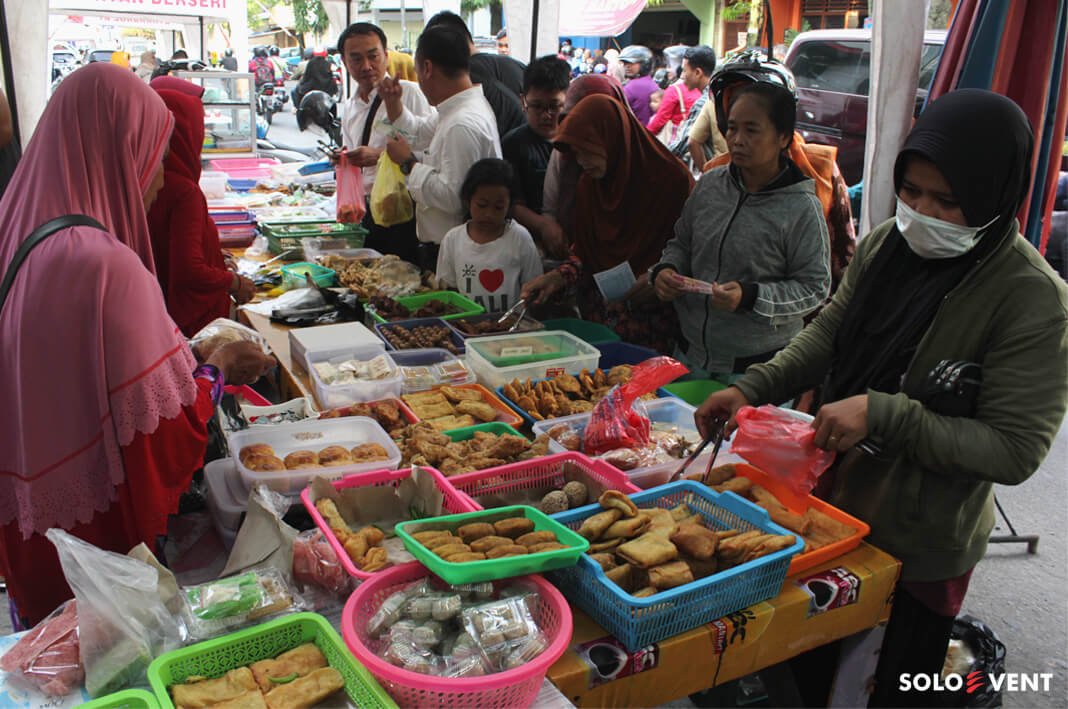 This year the distribution of Samin porridge was included in the agenda of the Ramadan Jayengan Village. Besides being able to enjoy Samin porridge, residents can also shop for various iftar dishes at Takjil Jayengan Market along Jl. Gatot Subroto. The Ramadan Jayengan village is held from 4 May to 4 June 2019.