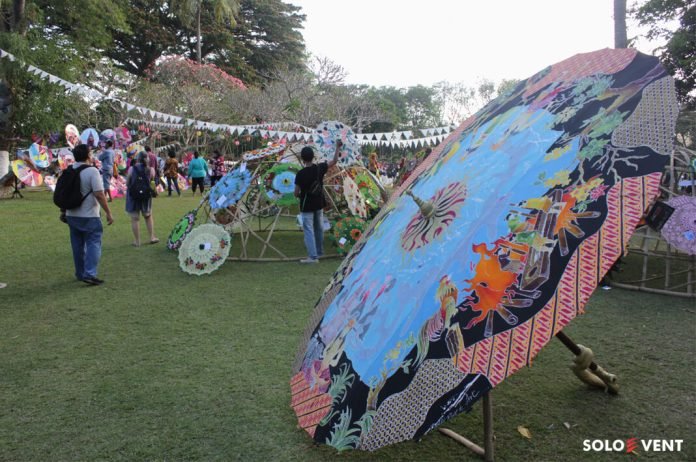 Soloevent.id – This place that adorns with umbrellas have the aim to gather the umbrellas crafter around and foreign the country. Director of the Festival Payung Indonesia, Heru Prasetya, explained that this event wants to increase the value of the umbrella industry in new markets.
Here, the artisans linger on the north side of the Garuda Mandala Prambanan Temple. The craftsmen create umbrellas with knitting, painting, patchwork, and more.
The knitting umbrella crafter is Jogjavanesia making knits from palm leaf fibers. It knitted manually. The price offered ranges from IDR 200 thousand to IDR 300 thousand. Another knitting umbrella craftsman is Faiqotul Himmah. The woman from Madura also made a knit umbrella from natural materials, gebang leaf fibers.
Bebby Batik Art with painting umbrellas is completing this event. For this event, they took out a painting umbrella that tells the legend of Prambanan Temple, Roro Jongrang.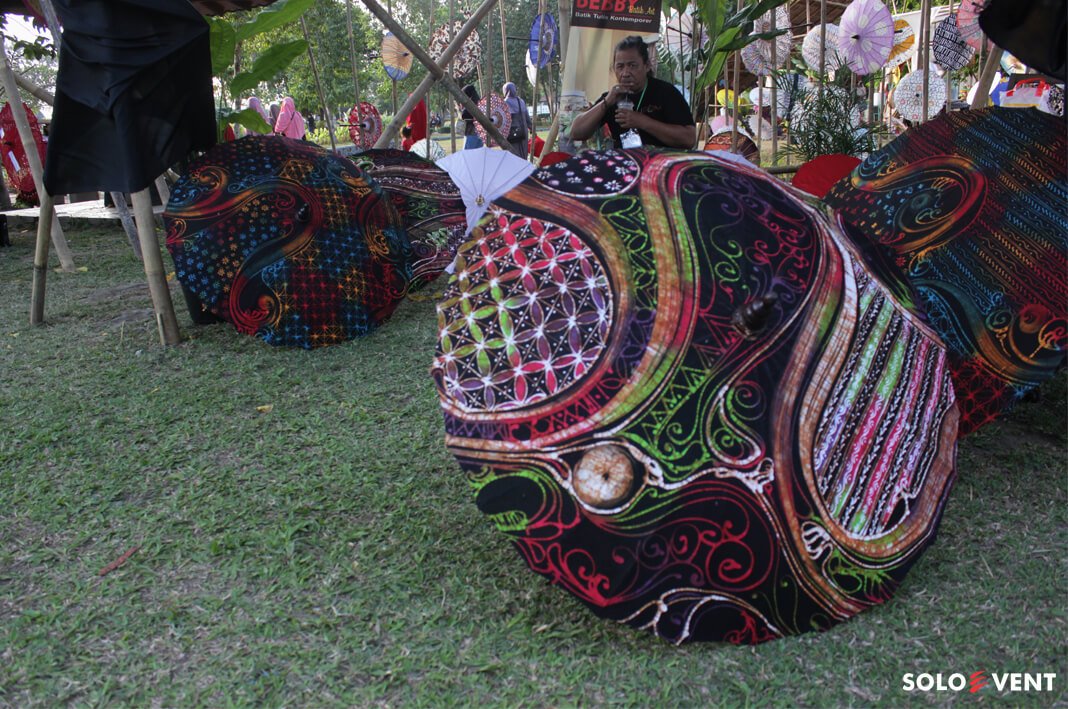 To get that painting they need nine people. Five people paint, one person made an umbrella frame, two people takes care of umbrella handle, and one draws a dragon carving. It sold for IDR 6 million.
The other crafter came from Tasikmalaya, Blitar, Malang, Klaten. This event takes place from Friday-Sunday (6-8 / 9/2019).