Soloevent.id – Sing along with 5 Musicians at the Lawfest Journey 2019, on Saturday (29/6/2019). In the third Lawfest Journey, they proposed Navicula, Pee Wee Gaskins, Kunto Aji, Kahitna, and Marion Jola. Navicula and Pee Wee Gaskins have first shot.
After Isya, Kunto Aji makes Pamedan Puro Mangkunegaran feeling blue. This Indonesian Idol contestant sings the song on his second album list, Mantra Mantra.
Rehat make the audience sing along with him. Before singing, Kunto Aji delivered a message from this song. "Everyone has problems but cannot face it. Now, it's time to release it," he said.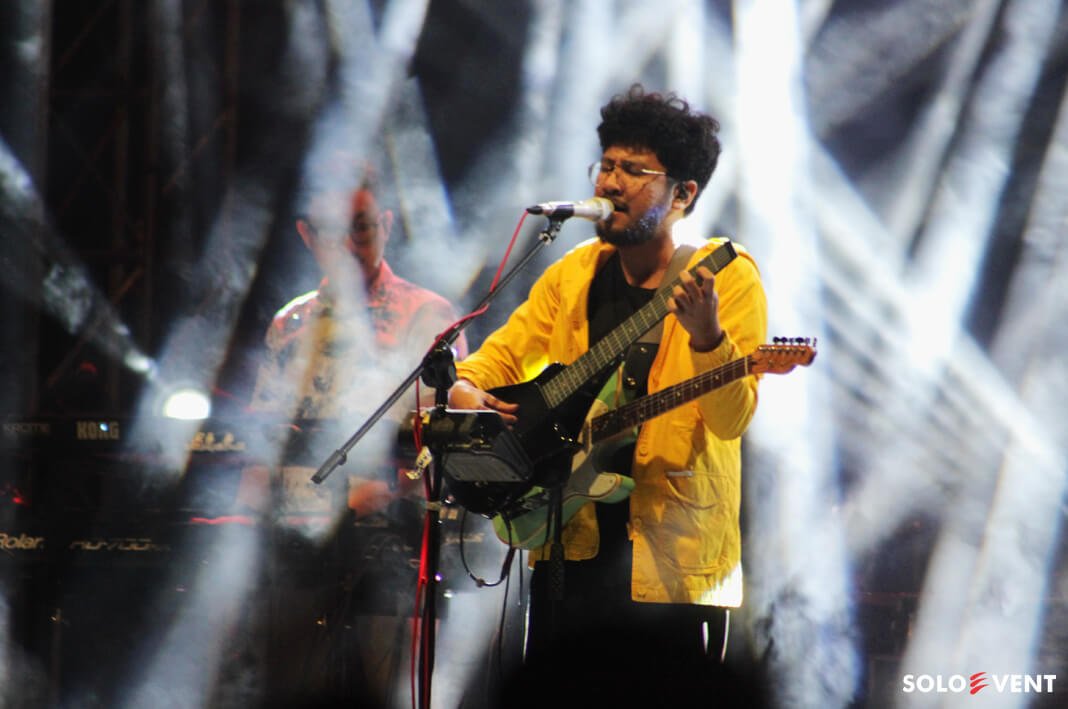 Done with Kunto Aji, Lawfest Journey becomes mellow. Kahitna comes up with Kekasih Hati. But, the strange thing comes. The audience only sees Hedi Yunus as a vocalist. "My sing-mates are sick," he said about Carlo Saba and Mario Ginanjar. So, Kahitna invited Patudu Manik for accompanying Hedi.
The Soulmate (Kahitna Fansname) looks enthusiasm while sing Kahitna hits song. Then, Yovie Widianto praises them. "I wanna sing with y'all. You know this. I know y'all can replace Carlo and Mario," said Yovie then sing intro Takkan Terganti.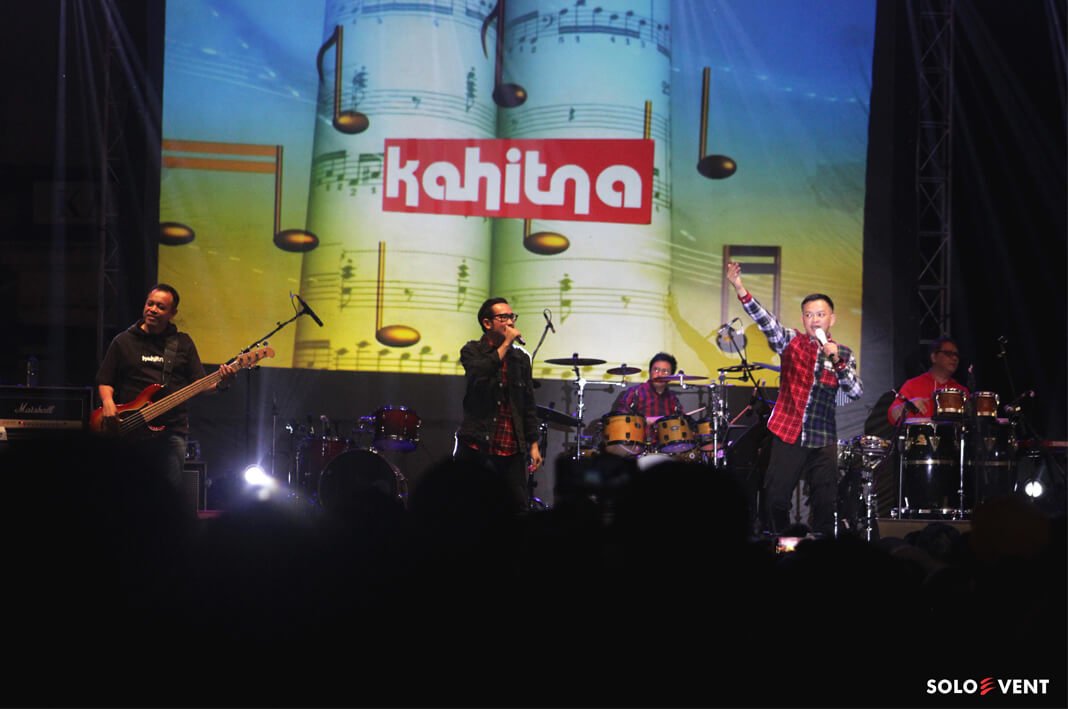 Around 10 pm, the audience energy was fire up with Marion Jola performance Bang Bang. Lala (a.k.a Marion Jola) did a popular song, such as Dududu and Thank U, Next.
Then, this 19-years-old girl brings her newest song, Tak Ingin Pisah Lagi and her first single Jangan. To break the ice, Lala said that she will release her second album on July 2019. "So, if you, guys, love my music, wait on July please," she said.
A lawfest Journey is an annual event by Law faculty of Universitas Slamet Riyadi (UNISRI) Surakarta.