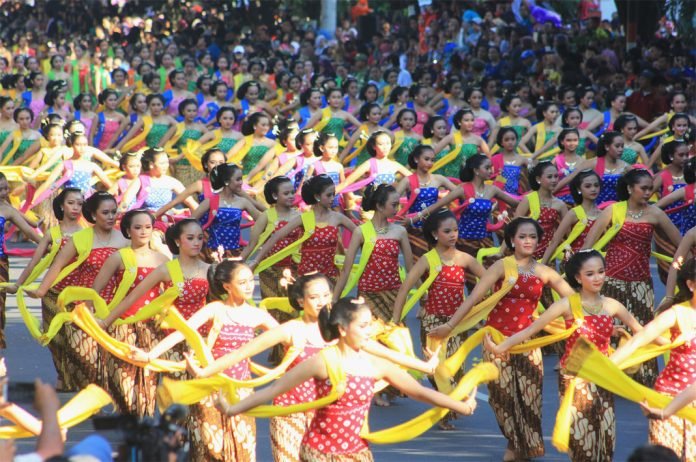 Soloevent.id – Sunday (04/29/2018), more than five thousand dancers with colorful clothes packed along Jl. Slamet Riyadi in the area of ​​Gladak to Ngapeman in order to enliven World Dance Day. Dancers who are members of various dance studios, schoolgirls, and students are dancing in Gambyong Dance en masse at Solo Dancing 2018.
The mass action of Gambyong dance features Gambyong Dance 3WMP as the first dance to be performed. 3WMP stands for jargon Waras, Wasis, Wareg, Mapan, and Papan, which Solo City Government promotes as a symbol of good hope for the people of Solo as the embodiment of a cultural city.
After that, the participants presented Gambareong Pareanom Dance and danced gambyong with the audience. In fact, the Mayor of Solo, F.X. Hadi Rudyatmo, and Deputy Mayor of Solo, Achmad Purnomo, joined the dance.
Gambyong dance is a reflection of the behavior of young women who are showing off their beauty, flexibility and intelligence. This Gambyong dance program managed to break the record "Gambyong Performance by the Most Dancers" at the Indonesian World Record Museum (MURI). The award certificate was handed over by MURI representatives to the Mayor of Solo and the Solo community.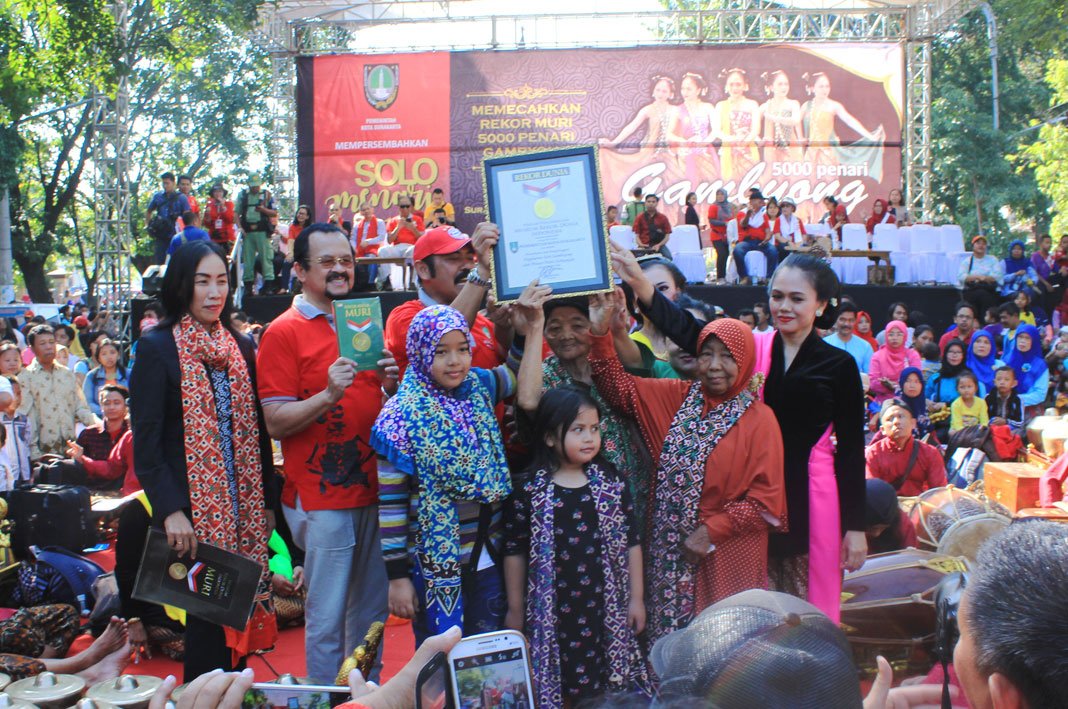 In his speech, Rudy hoped that World Dance Day could be felt by all people. "With this, hopefully the World Dance Day will truly be felt by the people of Solo, whom I love, so as to realize the cultural city and the preserver of traditional art," he said.