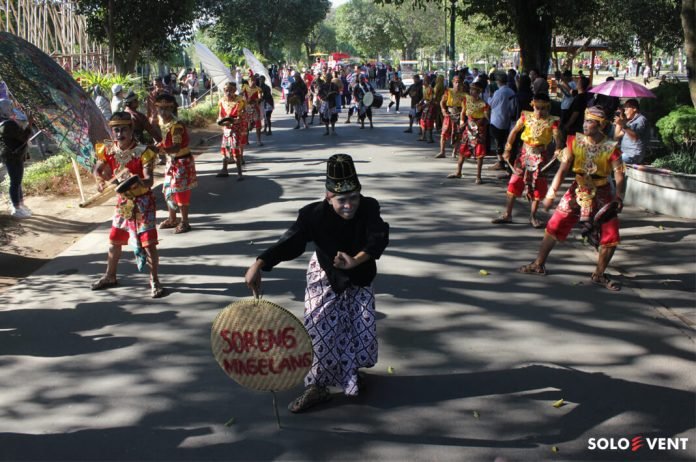 Soloevent.id – Festival Payung Indonesia 2019 "Sepayung Daun" hold at the Garuda Mandala, Prambanan Temple, on Friday (6/9/2019).
The event opens with parades and dance performances from several umbrella crafters from Wonogiri, Juwiring (Klaten), and other regions.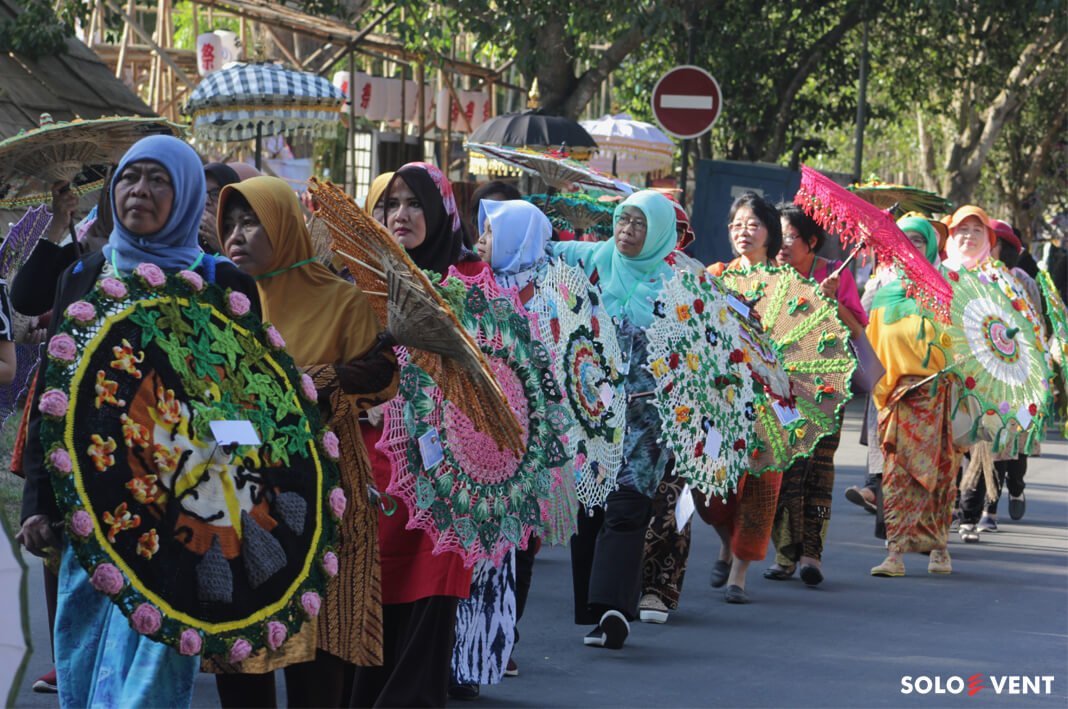 Director of Festival Payung Indonesia, Heru Prasetya, said the event is the only one bring the umbrellas as an object. Heru also explained that it also connects with the Bosang Umbrella Festival in Chiang Mai, Thailand.
"It is an independent work and support from various parties. The event supports by 120 volunteers from several cities in Indonesia," Heru remarks.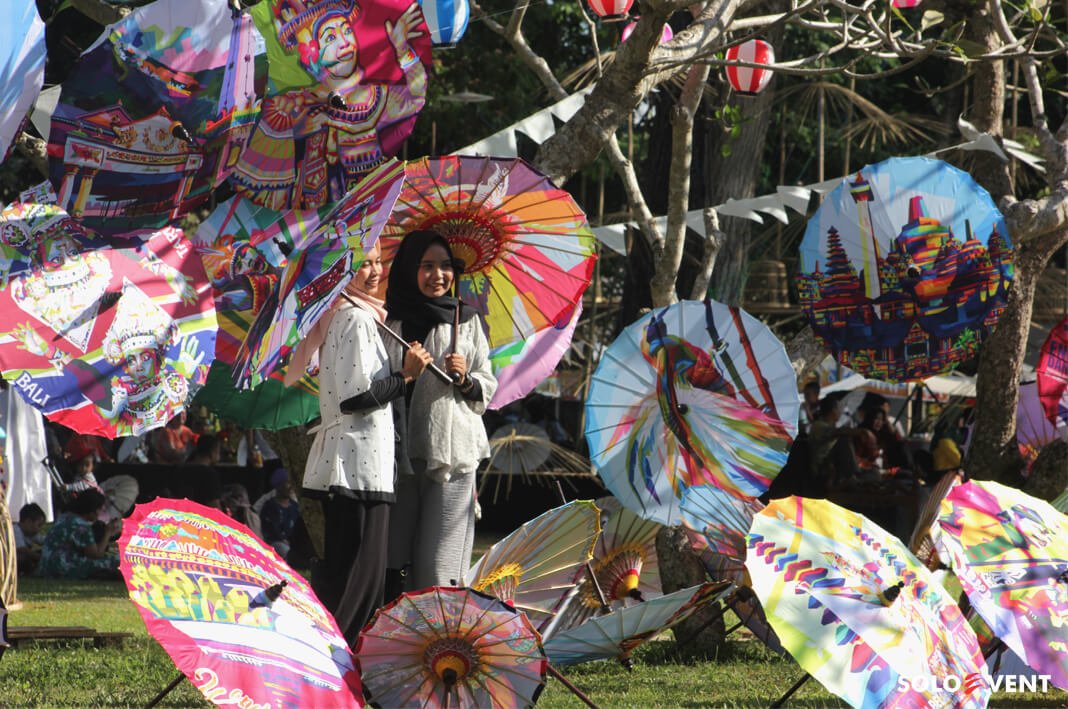 Heru added Festival Payung Indonesia 2019 present 100 art performances, both music, dance, and fashion shows from 26 artist and 12 designers. Performers from Thailand, Hungary, the United States, Spain, Iran, and the Czech Republic also enliven it. It holds for three days, Friday-Sunday (6-8 / 9/2019).
"Sepayung Daun" theme has inspired from various regions in Indonesia that involved in this festival. The 15 groups enliven the festival. Their works are umbrellas made by WPAP communities, knit umbrellas, painting umbrellas, and many more.