Soloevent.id – There are many ways to enliven the Indonesian Independence Day, such as holding games.
The games feature climbing slippery pole game, sack race, egg-and-spoon race, cracker eating contest, and put pencils in bottles. However, there are also out of the way games.
Well, here is the list.
1. Walking Over Bamboo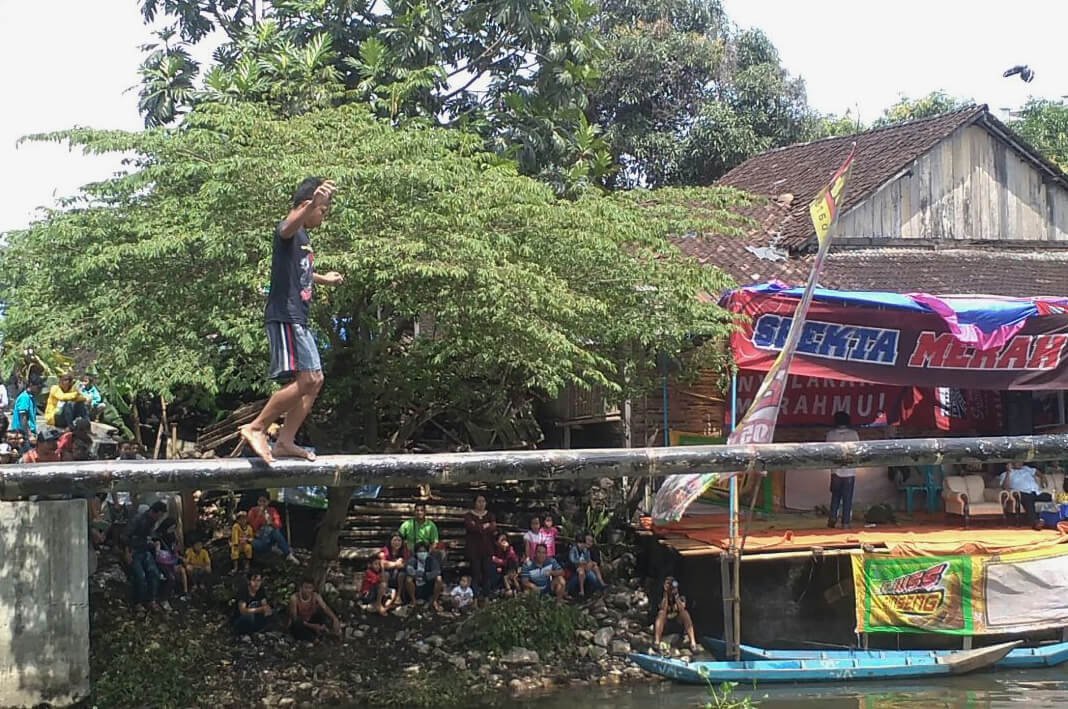 It usually uses rivers as a stage. The participant must be able to cross the river by walking on bamboo.
They must have a good sense of balance when walking over it. Usually, the bamboo is designed more slippery with water and mud.
2. Bicycle Race Over A River
This race is more challenging than walking over bamboo. The participants must cross a small board using a bicycle over the river. If they lose focus and balance, they will fall into the water.
3. Pillow Fight Game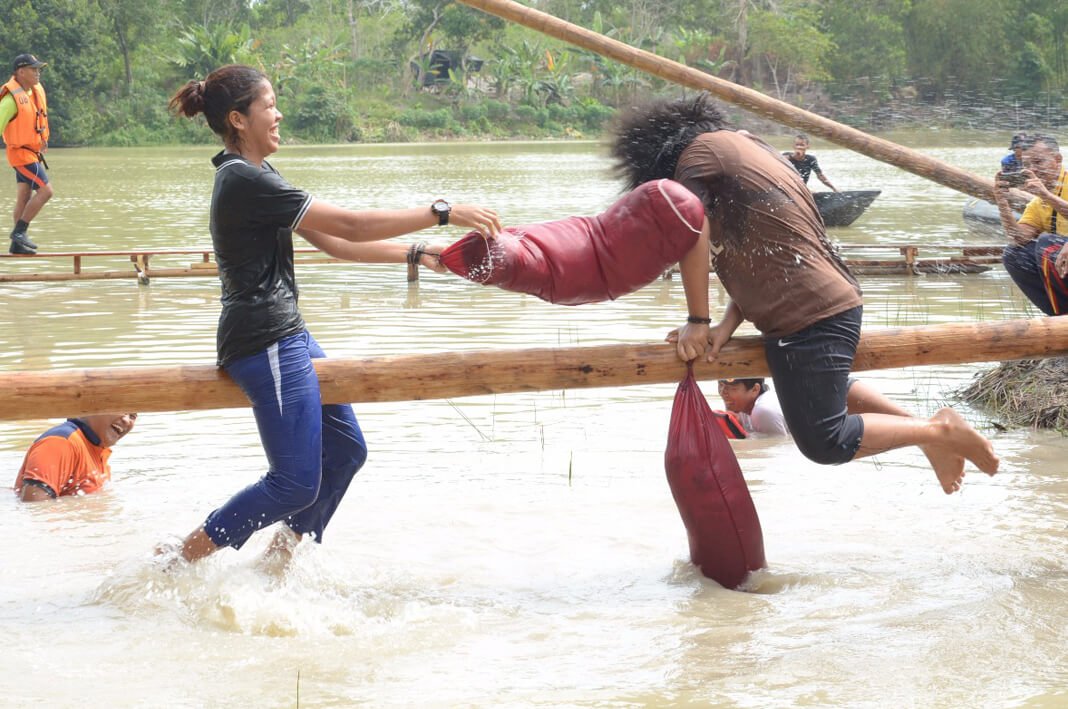 As the name suggests, participants will fight using pillows. Same as games above, the river is always a stage. However, the two participants should sit on bamboo and hit each other using a pillow or bolster. The one who falls will lose.
4. Crawling Race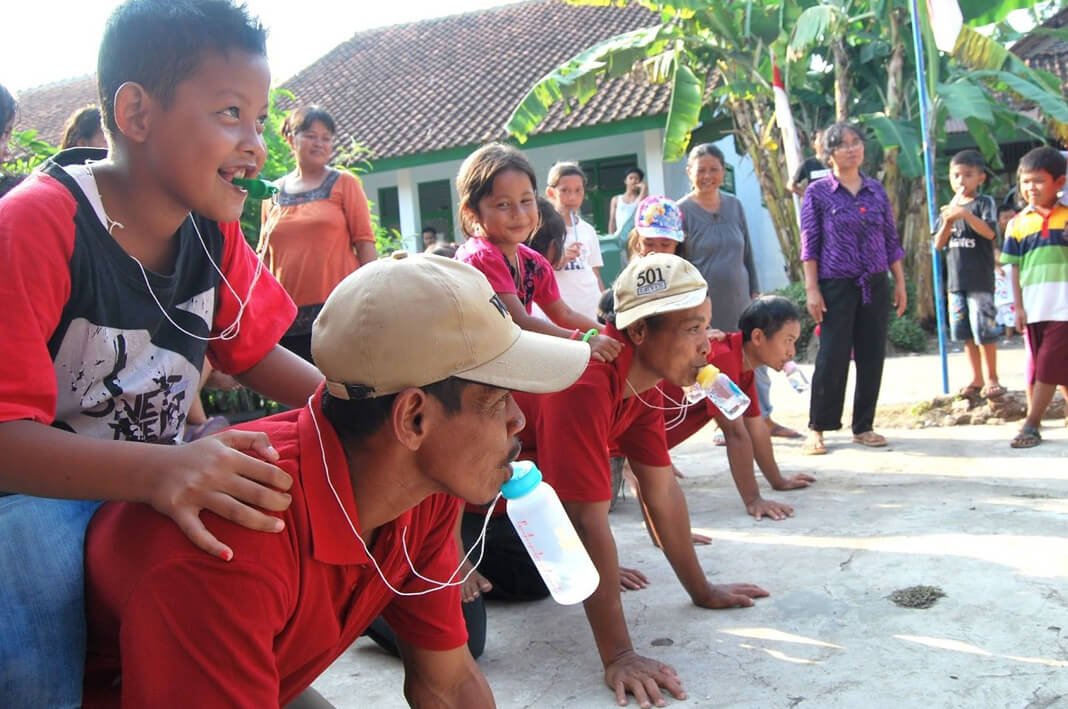 This event is not only for kids but also for adults. In this game, the children climb onto their father' or mother' back who will crawl while sucking baby pacifiers to reach the finish.
5. Heroes Imitation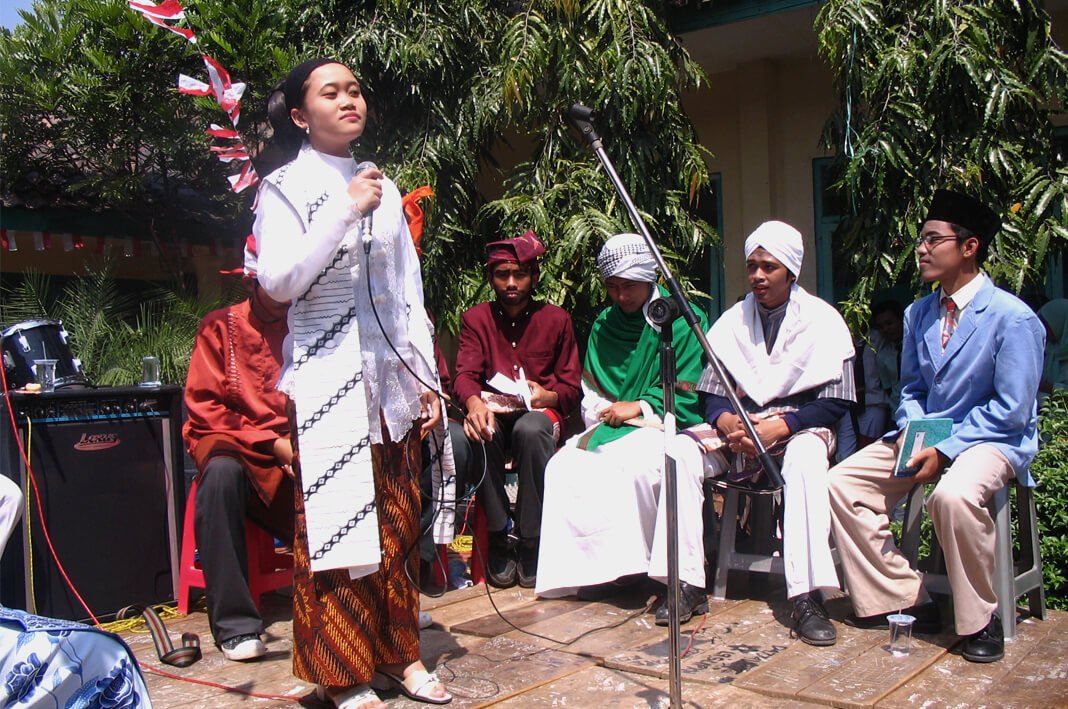 Participants have to dress up and imitate the hero style. Through this competition, it hopes the participants can respect the heroes and do good things for their country.