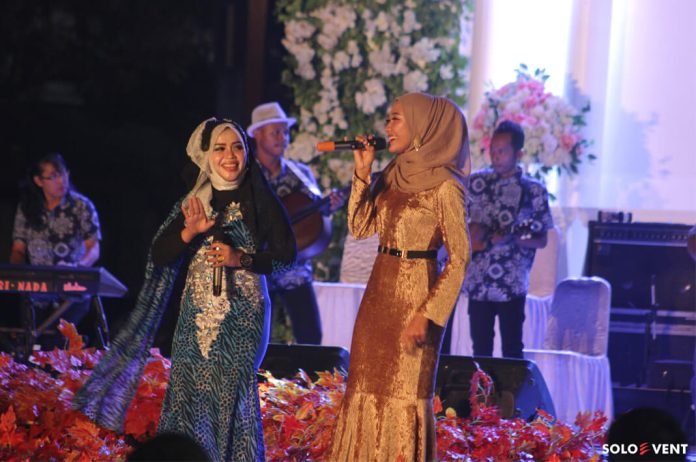 Soloevent.id – Last weekend (26-27/7/2019), Keroncong communities from various cities gathered at Surakarta City Hall to enjoy Solo Keroncong Festival in the city.
This year's festival had the theme of Warna-Warni Keroncong Nusantara. So far, there has been the impression that Keroncong is identical with a slow tempo. But, you will find the new one here.
Orkes Keroncong Porsiba answered it. Orkes Keroncong from Muara Enim Regency, South Sumatra, has mixed the music with Malay rhythms and instruments.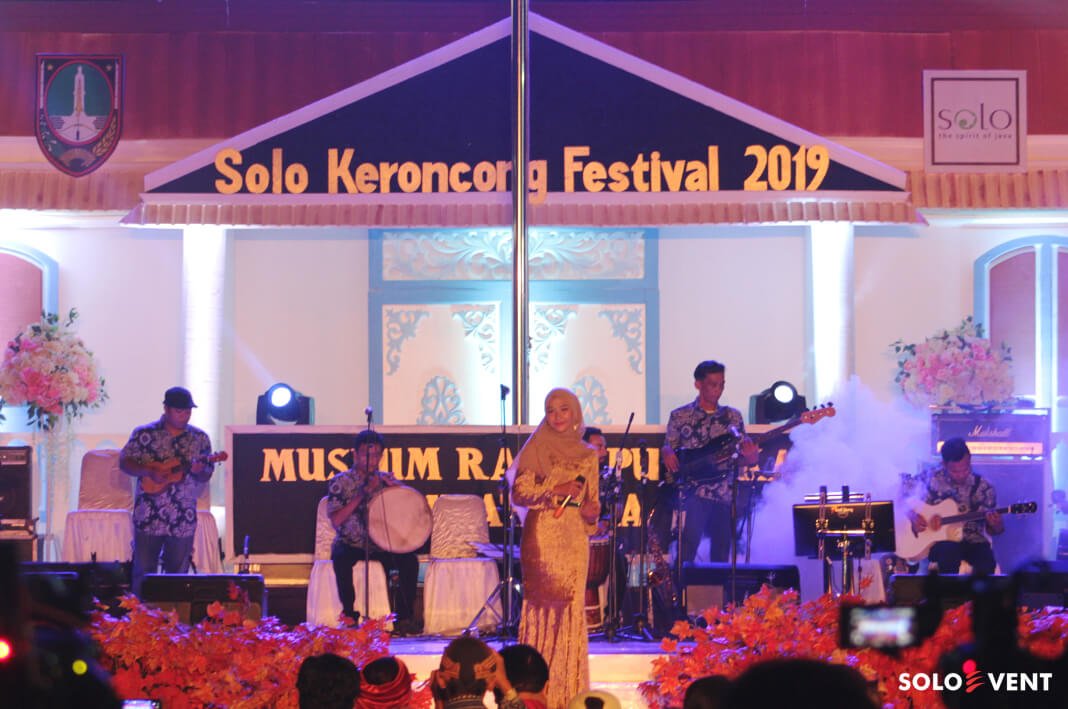 Here, Porsiba wants to introduce the typical Keroncong music of South Sumatra.
Orkes Porsiba vocalist, Titis, said it was harsh to combine two different elements of music. As is known, Malay music is identical with percussion and inflatable instruments, while Keroncong is string instruments. In their three years of work, they tried so hard to collaborate it.
"Yes, it's a bit difficult, but we have been dealing with it," Titis said for Soloevent.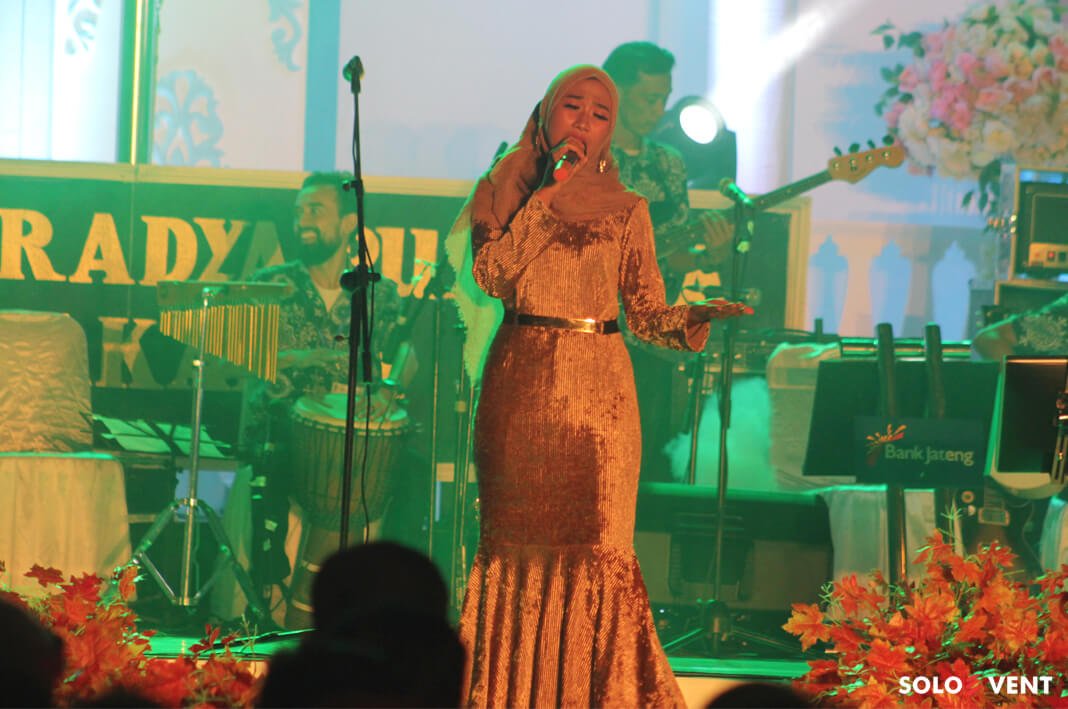 Porsiba also recruits young players every year to maintain Keroncong more alive. Now, they have Novi. The young Porsiba vocalist recruited from a Keroncong music contest.
Titis admitted that it is few and far between. It is only two Keroncong communities throughout South Sumatra. Porsiba is one of them. The mixing music hoped to make Keroncong music in a modern and more alive.
In this tenth edition, the Solo Keroncong Festival aims to raise Keroncong music in modern music.