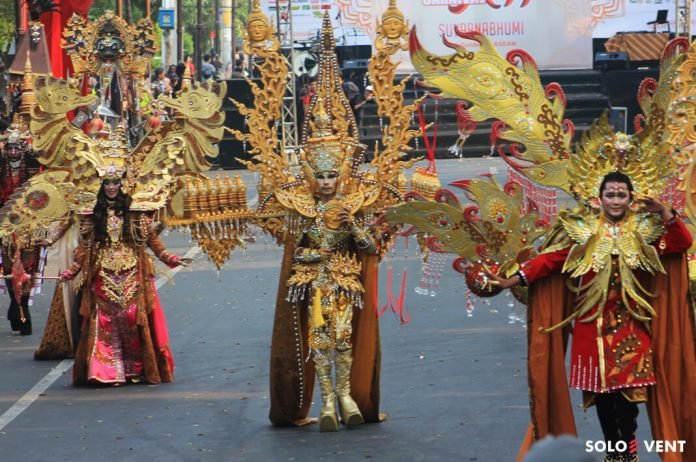 Soloevent.id – Dozens of people donning traditional outfits from Southeast Asian countries filled the streets of Jl. Bhayangkara, Sriwedari to Surakarta City Hall during the Solo Batik Carnival (SBC) 2019 on Saturday (07/28/2019).
Unlike the past events, this year's carnival attempted to bring something new to the table with the theme Suvarna Bhumi: The Golden of ASEAN.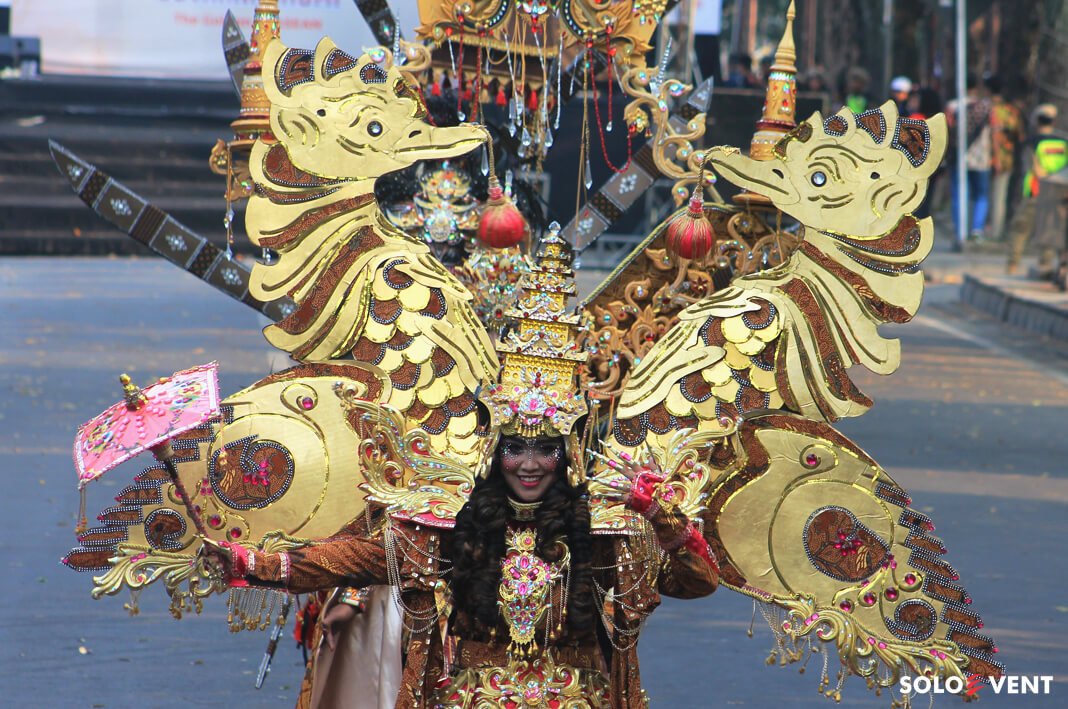 The Laos defile, Mirza Ramadan, explained that he made the costume in two months. The icon is the pagoda. "For Laos, we lifted the Pha That Luang Pagoda. Besides that, we also take the Buddha element," Mirza explained in Soloevent. Mirza chose the icon after researching on the internet.
An SBC participant should have extra power. Why? FYI, they have to walk about three kilometers and wear almost 30-50 kilograms weight costumes. Solo Batik Carnival 2019 Event Coordinator Ade Sugriwa said the carnival costume had a massive burden because it used iron support. The used of iron is to bear the wind.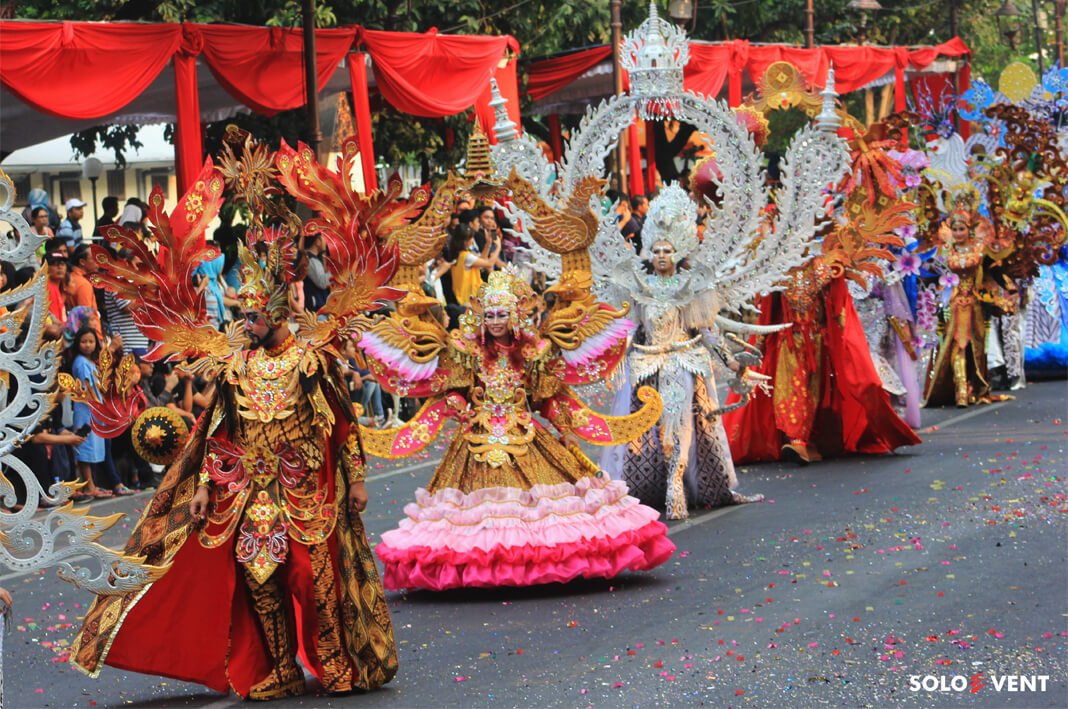 Related to that, Mirza admitted that did a lot of physical preparations, such as sports and eating regularly. The costume load he wore around 30 kilograms with 20-25 centimeters high hill. According to him, this makes the carnival even more challenging.
The Grand Carnival SBC opened by Central Java Governor Ganjar Pranowo, Deputy Mayor of Surakarta Achmad Purnomo and representatives of the Ministry of Tourism. They also used batik carnival costumes.