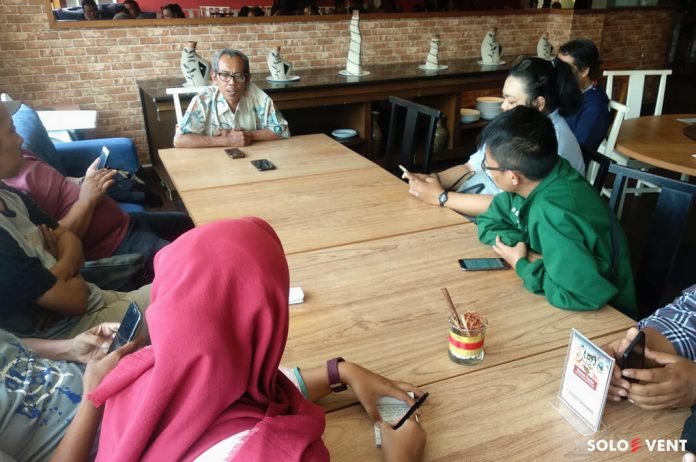 Soloevent.id – Campursari legend, Didi Kempot, affectionately referred to as "Lord Didi" or "The Godfather of Broken Hearts" by fans who call themselves Sobat ambyar will cracking the fans heart in Ambyar Concert.
It held in The Sunan Hotel Solo Ballroom on Thursday (9/19/2019). The Ambyar Concert opened with Sewu Kutho. The sorrow song approached the Sobat Ambyar' heart.
There were 13 songs sung, including Cidro, Stasiun Balapan, Tanjung Mas Ninggal Janji, Pantai Klayar, and Ambyar. "Even though I was hurt, I still tried," Didi said about his depressing songs.
Sing along enliven this concert. Didi kempot or Didi Prasetyo feels happy because his works sung by young people. "Now, teenager is proudly speaking their native, salute!" he said.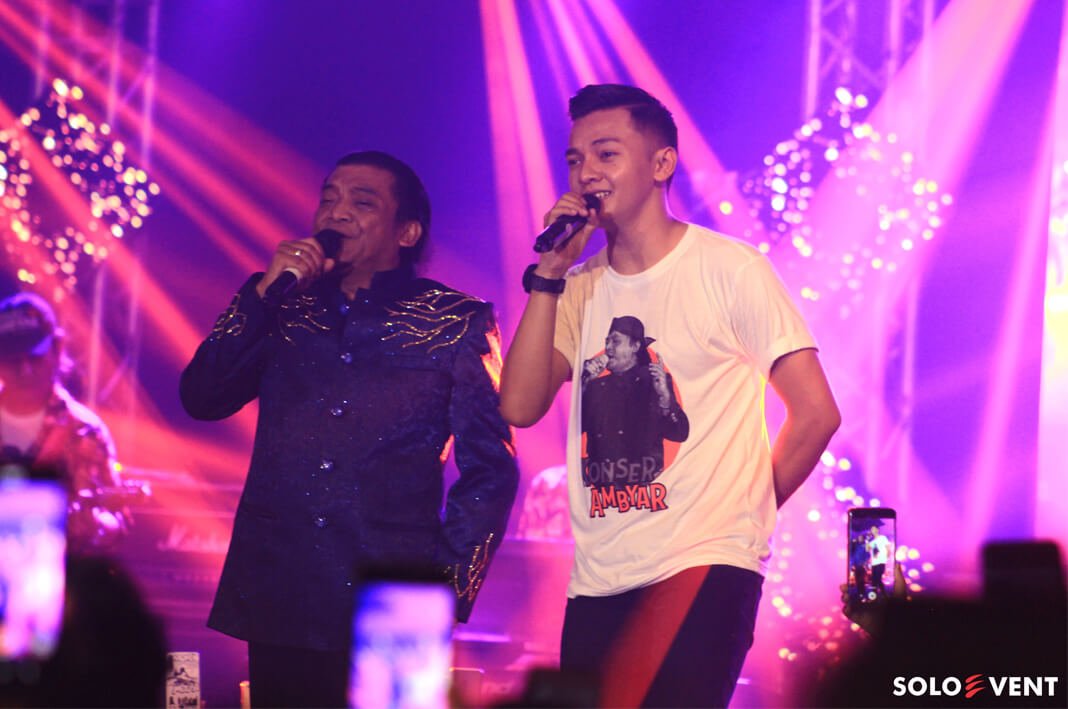 Aside from Didi, the one who always cheered was Dorry Harsa. The handsome ketipung player accompanied Didi Kempot since high school.
"Dorry is my Ketipung player. Dorry was with me since high school until now. I will also take him in a tour to the Netherlands and Suriname," Didi said. That night, Dorry also joined with Didi Kempot for singing Kangen Nickerie.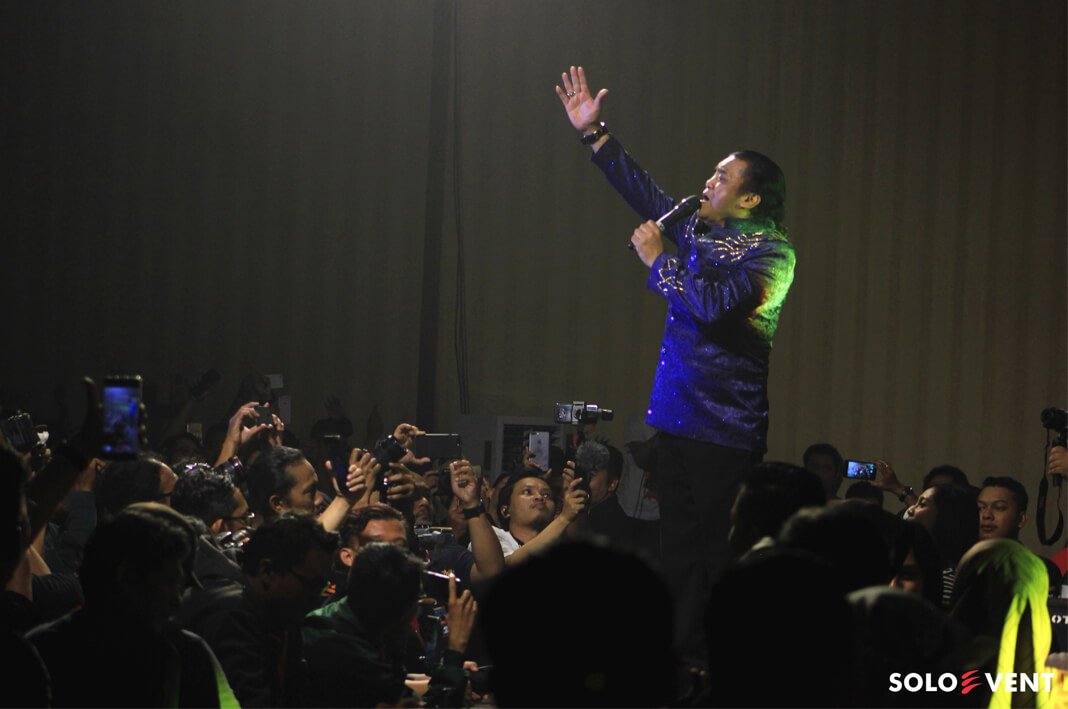 This solo concert attended by Sujiatmi Notomiharjo. Didi asked her and the mother of the President of the Republic of Indonesia Joko Widodo requested for Suket Teki. Ambyar's concert closed with hits Pamer Bojo followed by a flashlight of Ambyar's friends.
The Head of Organizer Ambyar from Rumah Blogger Indonesia (RBI), Blontak Poer, explained that the event was fun and strengthener the Javanese Language, especially in Solo.