Soloevent.id – Kencomm Indonesia held a Financial Hajj roadshow to eight cities in Indonesia, one of which was Solo. The event was held at Sahid Jaya Hotel Solo, Friday (05/10/2019) at 3:00 p.m.
Financial Hijrah explores how a Muslim manages and understands the steps in financial planning.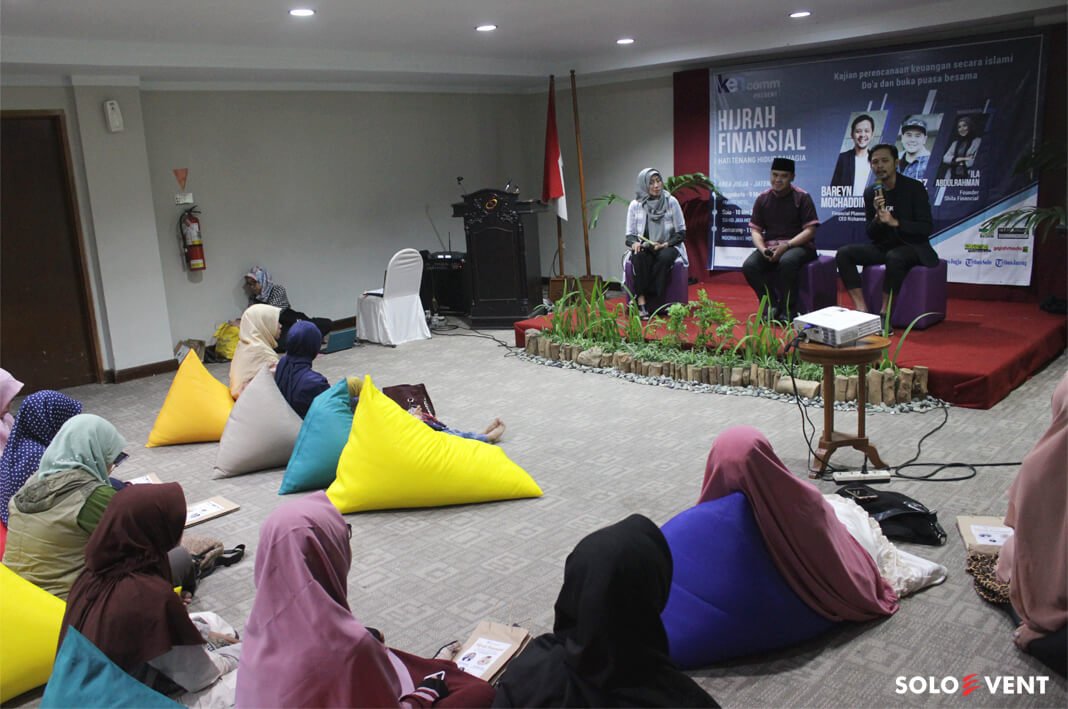 "How does it is important? Financial problems always relate to human life. Their activities proof it. Most of the people are spent their life only for making equity. Islam doesn't teach like that. Rasulullah SAW said that someone will definitely be asked about four things on the judgment day, How do you spend your life? How do you take care of your youth? How do you earn your wealth? How do you spend it?  What you act upon from the knowledge that you acquired?' said Ustaz Hilman Fauzi.
The keynotes were Ustadz Hilman Fauzi (Founder of Indonesian Teman Hijrah) and Bareyn Mochaddin (financial planner / CEO Rizkanna).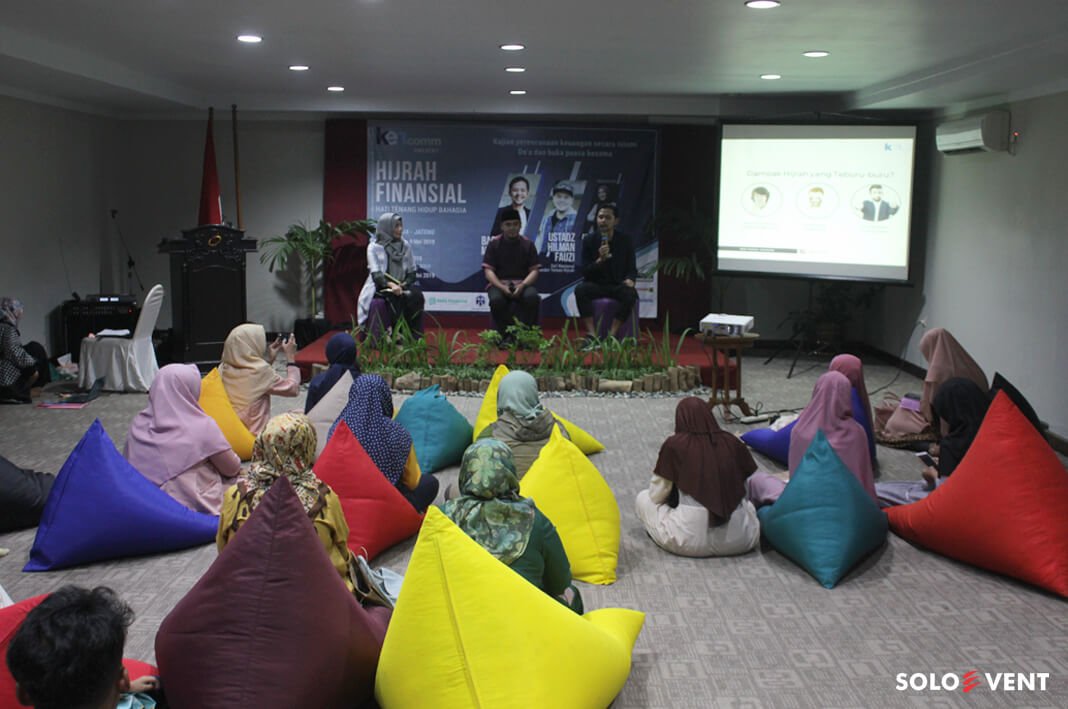 "The goal of this event is to discuss current issues will all of the guest. Especially for the first jobber who still has anxiety in terms of financial management, here, we will discuss the various matters for better financial planning. "Kencomm is professional speaker management, a competent trainer with a sharia background," said the Central Java Branch Manager of Kenkomm area Muhammad Rizal to Soloevent on the sidelines of the event.
Besides Solo, the event organized by Kencomm Indonesia was held in 7 other cities, namely Yogyakarta (May 9, 2019), Semarang (May 11, 2019), Bandung (May 15, 2019), Bogor (May 17, 2019), Banjarmasin (May 24) 2019), Surabaya (May 26, 2019) and Malang (May 27, 2019).