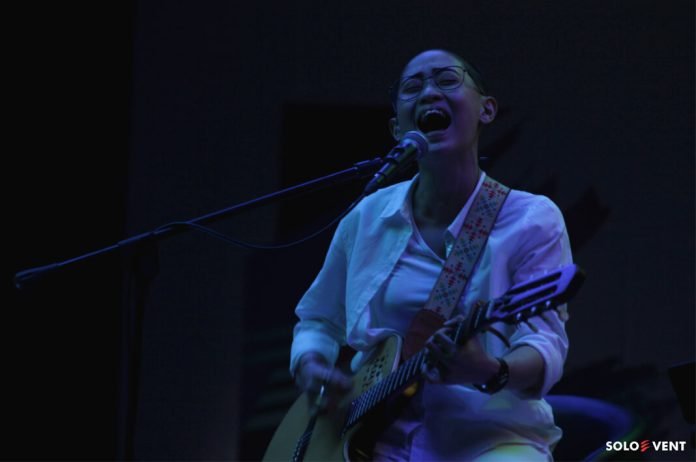 Soloevent.id – Despite bustling with all activities, from live performances to campaigning for Music for Healing, Nufi Wardhana does fasting of Ramadan vigorously. Even she doesn't like to eat much.
Nufi looked at Ramadan with the concept of Music for Healing which she spoke about, which was defeating herself. For Nufi, personal is the biggest enemy in life, "People who are angry, at least mistaken for demons when in fact they are themselves," said the alumnus of the Sanata Dharma University English Education Department after becoming a guest star at The Sunan Hotel Solo.
Nufi hopes that Ramadan will be a moment for every human being, especially those in Indonesia, to live peacefully.
Nufi Wardhana is a singer from Yogyakarta who often stirs up the idea of Music for Healing when performing live. She wants the music she plays can cure many people.
Nufi explained that music is the right medium for the healing process. Only through sound, each person can recover from psychological pain, such as stress, heartache, trauma, bitterness, and so on. So every time he appeared, the song presented was a song that is positive and builds strength.