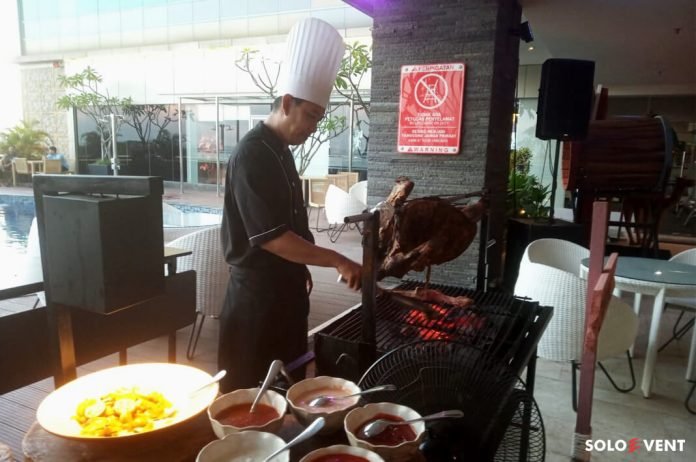 Soloevent.id – Counting Days of Ramadan, guys. Are you preparing for having iftar together with your friends and families?
Welcoming Ramadan 2019, The Alana Hotel & Convention Center Solo will offer iftar menu. This time, the iftar menu takes theme "Tropical Paradise" that bring beach nuance.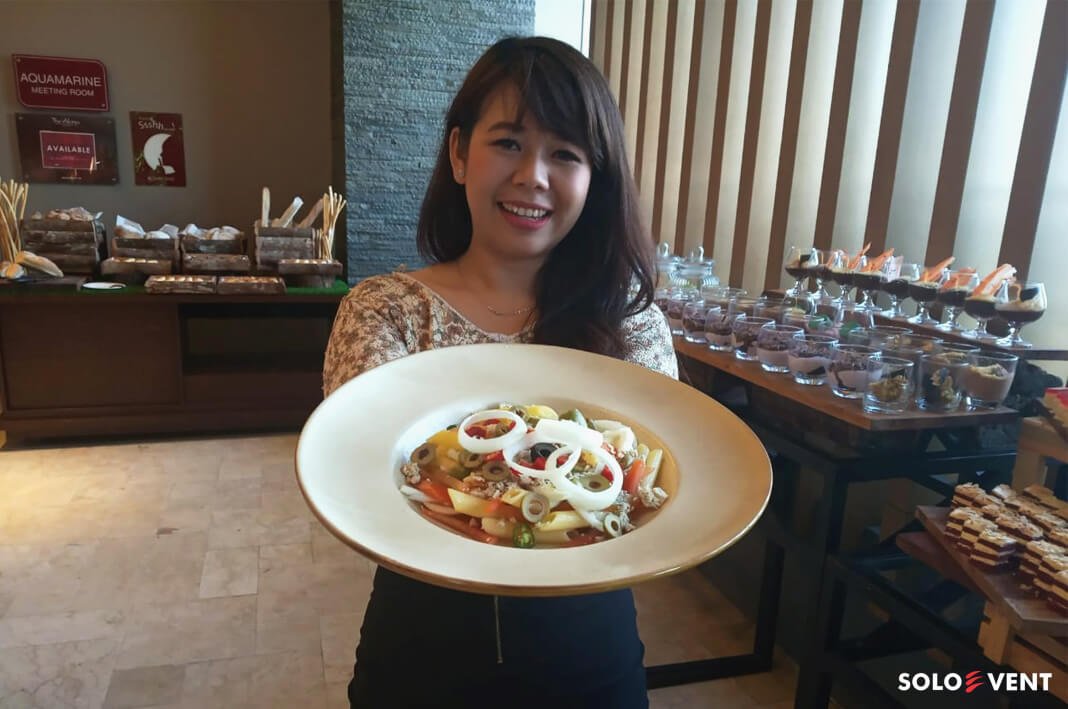 Financial Control The Alana Hotel & Convention Center David Eko Susanto said that the menu at The Alana Hotel had a good quality, the best and luxury concept in Solo. "The concepts presented four types, namely Truly Asia, Wild West, Pirates of Caribbean, and Tropical Paradise," he explained at a press conference on the 2nd floor of Aquamarine The Alana Hotel Solo.
If the iftar menu is typically Middle Eastern dishes, these time dishes are served from all the worlds. The price offered is quite friendly. Only IDR 99,000 ++ per/pax, you can enjoy the all you can eat the menu from appetizers, main courses, to dessert. The menus will change every day, The Hotel Alana Solo offers around 3,000 menus.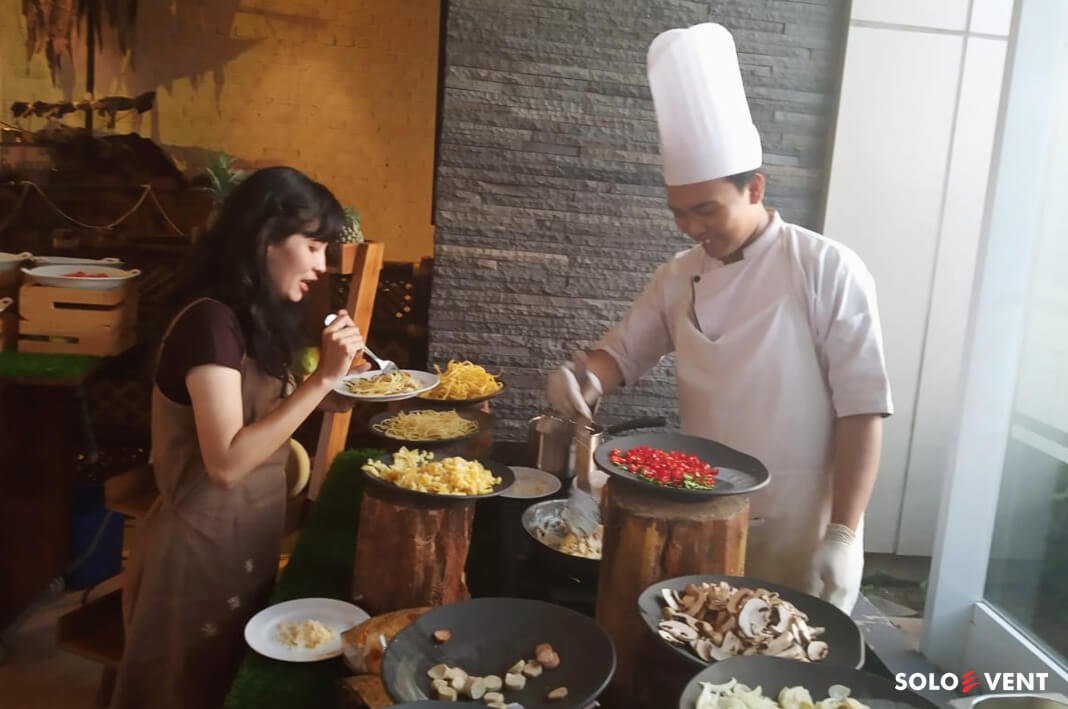 Discounts are given to guest with ID cards living in Karanganyar and Boyolali Regencies. Guests who have a birthday during the "Tropical Paradise" will also get a discount. For holders of SEA, Centro and Queen Accessories card members; and guests who book rooms through OTA or Web Hotel Alana, will get discounts as well.
More interestingly, there is a door suit President Suit room voucher that will be given at the end of the Ramadan month.