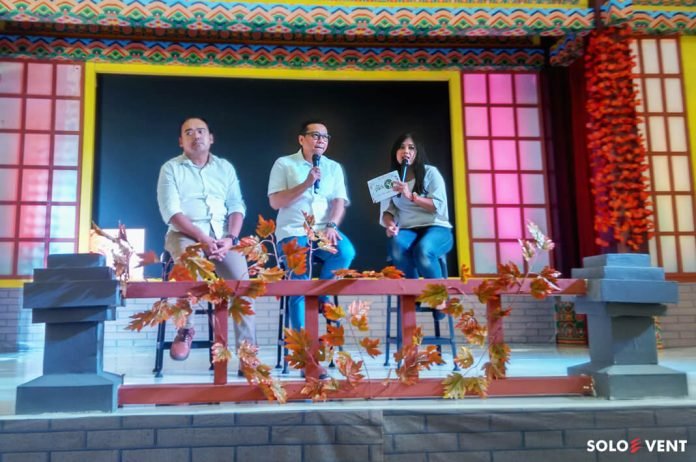 Soloevent.id – On November 2018, The Park Mall Solo Baru will celebrate its fifth anniversary. The series of events that took place October 1 to November 4 2018 were packaged in the theme "Romantic Autumn in South Korea".
What are they?
The Park Teaching Day
The Park Mall with Sebelas Maret University of Surakarta will provide workshops on creative economy to young people on Thursday (1/11/2018). Materials discussed around the retail business and its development.
All K-pop
If you are K-Poper, you can watch and join the K-Pop Dance Cover Competition. You can come to The Park Mall on Saturday (11/11/2018). This competition has a total prize of ten million rupiah.
This event will be enlivened by Kryptonite (Indonesian boy band who won the 2016 K-Pop World Festival in South Korea), Chica AFI, and Haikal AFI.
Ari Lasso's Show
The peak of the fifth anniversary of The Park Mall Solo Baru will be Ari Lasso with his romantic songs for you on Sunday (11/04/2018). In addition, The Park Mall will draw the Shop and Win 2018 which has the main prize 1 Unit of Toyota All New Rush. The program for loyal visitors to The Park Mall takes place from 1 May to 31 October 2018.
During a press conference on Wednesday (10/31/2018), The Park Mall Solo Baru's Management Director, Danny Johannes, gave a leak, the upcoming December would have presented a horror vehicle, the Sacred Riana Haunted House. For those who like toys or want to give gifts to younger siblings or children, The Park Mall will present the Sylvanian Families.