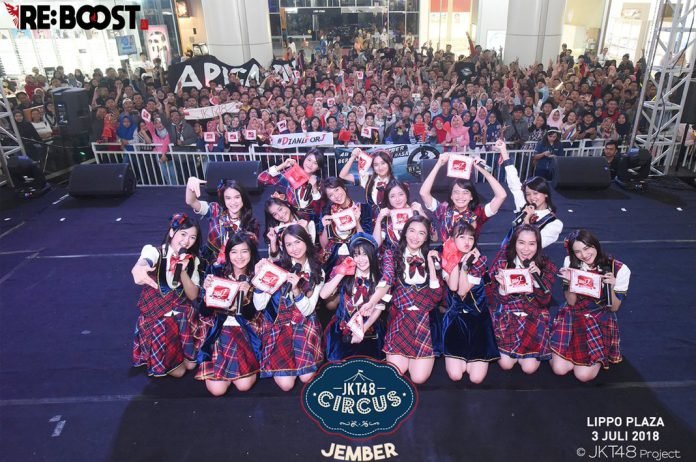 Soloevent.id – Tuesday (07/10/2018) it looks like it will be a happy day for JKT48 fans in Solo and its surroundings. Why? Because of they can meet and interact directly with their idol.
Yep, JKT48 members will stop by The Park Mall Solo Baru. The idol group is making an event called JKT48 Circus. There will be a live performance member of JKT48 (members will sing JKT48 songs), individual handshakes (fans can shake hands with idols), 2-shot (photo session with idols), and other activities.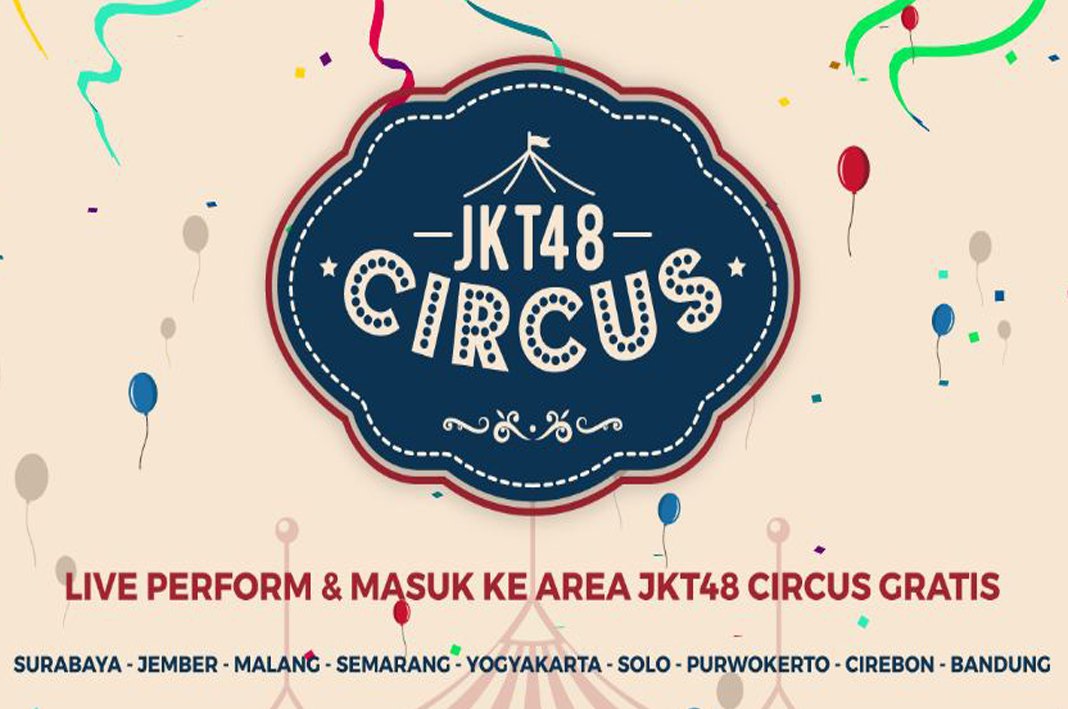 Before going any further, Soloevent would like to discuss the issue of JKT48 Circus. What, JKT48 Circus? This festival begins with the project Re: boost. Well, in this project, JKT48 changed the tagline "Idol that you can meet" to "Idol who will come to see you".
One subproject in Re: boost is JKT48 Circus. Three JKT48 teams will be divided to travel to nine cities in Java. Team J will perform in Surabaya (July 1), Jember (July 3), Malang (July 5). The KIII team was assigned to Semarang (7 July), Yogyakarta (8 July), and Solo. Team T will greet fans in Purwokerto (July 12), Cirebon (July 13), and Bandung (July 15).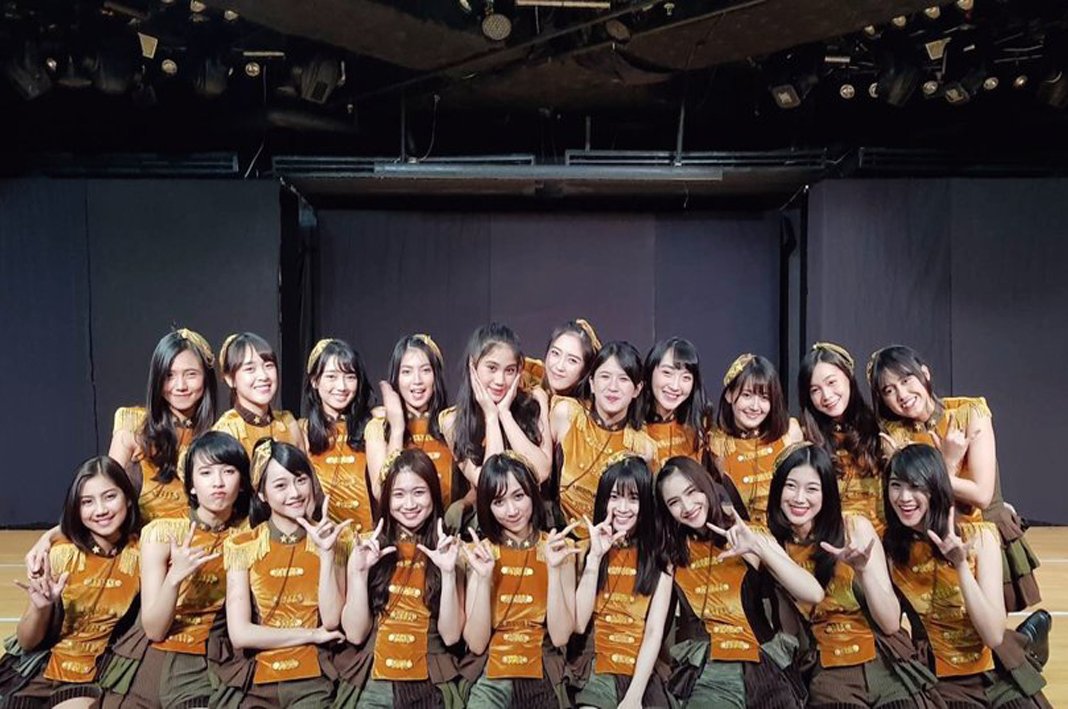 the special things is that each team will prepare a special program for this event. According to the official website of JKT48, special programs are made to make members closer to fans.
Then, what program will the KIII team display when going to The Park Mall Solo Baru? The KIII team captain, Viviyona Apriani, has leaked out on Twitter. "Sun Warriors Come! JKT48 KIII team themed "Indonesian local wisdom", to show our love for Indonesian culture, "wrote the account @ Yona_JKT48. To fit the theme of the program, Yona invited fans to wear batik clothes while going to JKT48 Circus.
If you want to come to JKT48 Circus you don't need to worry about the entrance ticket because this event is free. Live performance of the KIII team can also be enjoyed free of charge. However, if you want to follow a handshake or 2-shot, you must have a ticket. Check on jkt48.com for details, huh.
Photo: Twitter JKT48