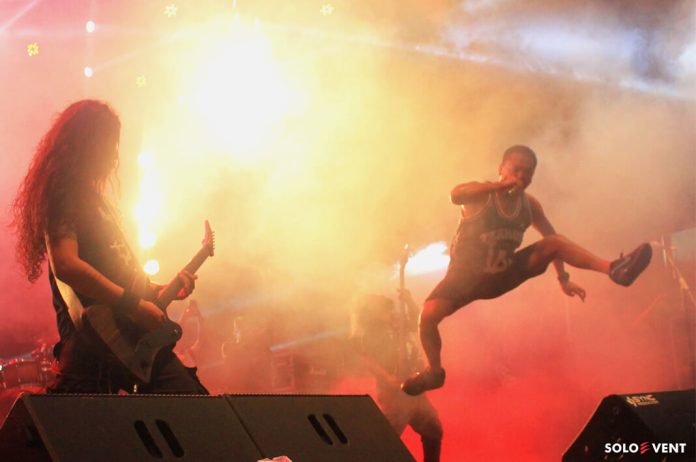 Soloevent.id – Seringai, Jasad, Fraud, Death Vomit, Bersimbah Darah, Salahudin Al Ayubi, and other bands were guests at the fifth edition of the Barbarian Party. The rock music festival is an annually held by a metal band from Solo, Down For Life.
Sunday (03/10/2019), thousands of metalheads gathered at Fort Vastenburg. Carrying the theme Vote Louder, Down For Life – in collaboration with We the Youth and Muara Management – invites metal music fans to use their voting rights in the upcoming April elections.
The bands that performed reminded young people could be more critical of what they would choose. The Barbarian Party performers also voiced about matters that intersect with the Election, such as maintaining Indonesian peace and using social media wisely.
What is it like, how exciting is the 2019 Barbarian Party? Okay, look at photos below.