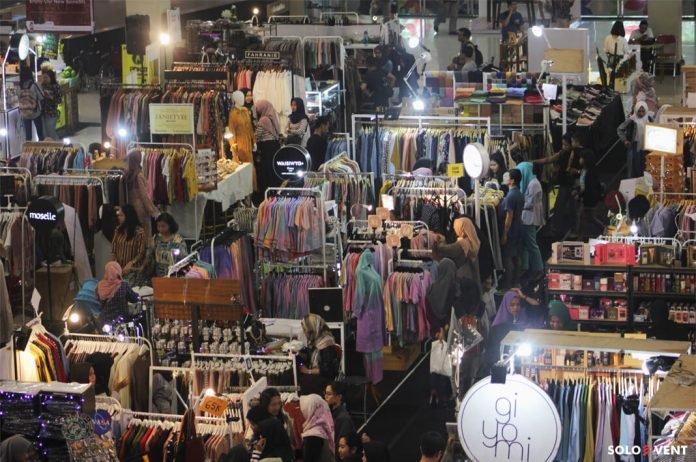 Soloevent.id – Ramadan is a good excuse to invest in a new wardrobe.  Happily that Hello Market Solo is at it again. Just stop by Atrium Solo Paragon Mall, on 22-26 May 2019.
In this 15th edition, Hello Market is followed by 60 tenants, consisted of 48 fashion tenants and 12 culinary tenants. When met by Soloevent, the Hello Market Solo Concept and Sponsorship Team Irvananda Arya explained that this event presents fashion for Eid Fitr.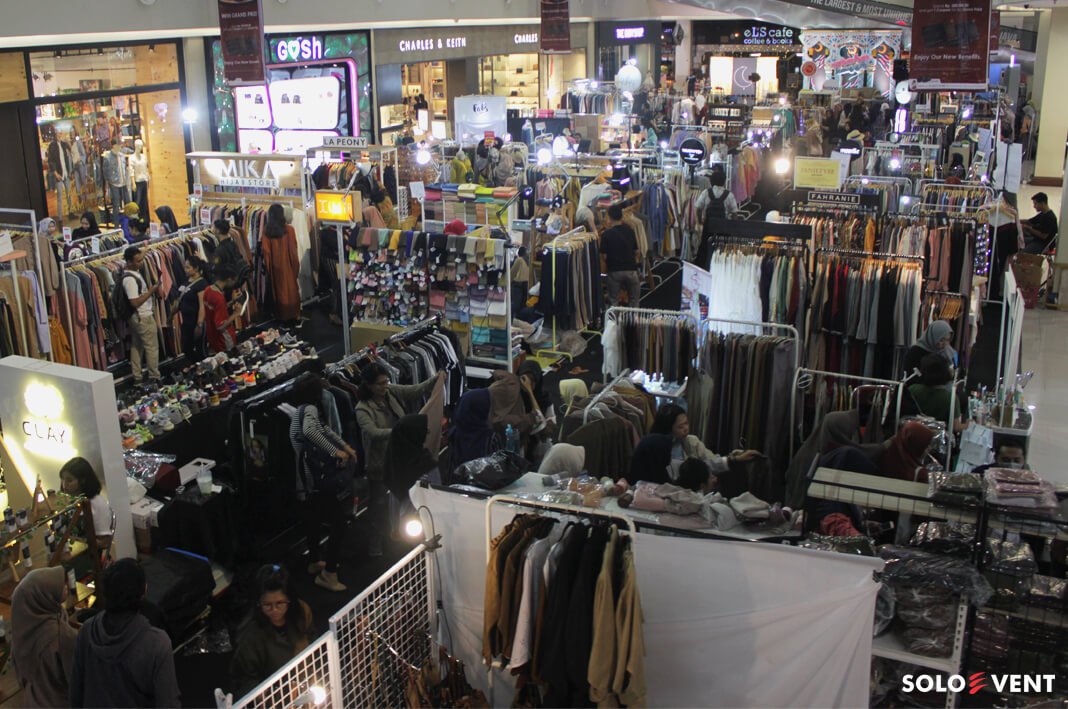 There are no random shops at Hello Market Solo. The committee has a filtering process for that. The long-hyped from the brands on social media is the way. The brands should send their product picture to get a quality product assessment.
"We are assessing by their Instagram accounts. What the product which sells, where are their basis, what does the concept they use, how much they have followers," said Mamod Sky aka Irvananda Arya.
For discounts and promos, the committee turns over to each tenant.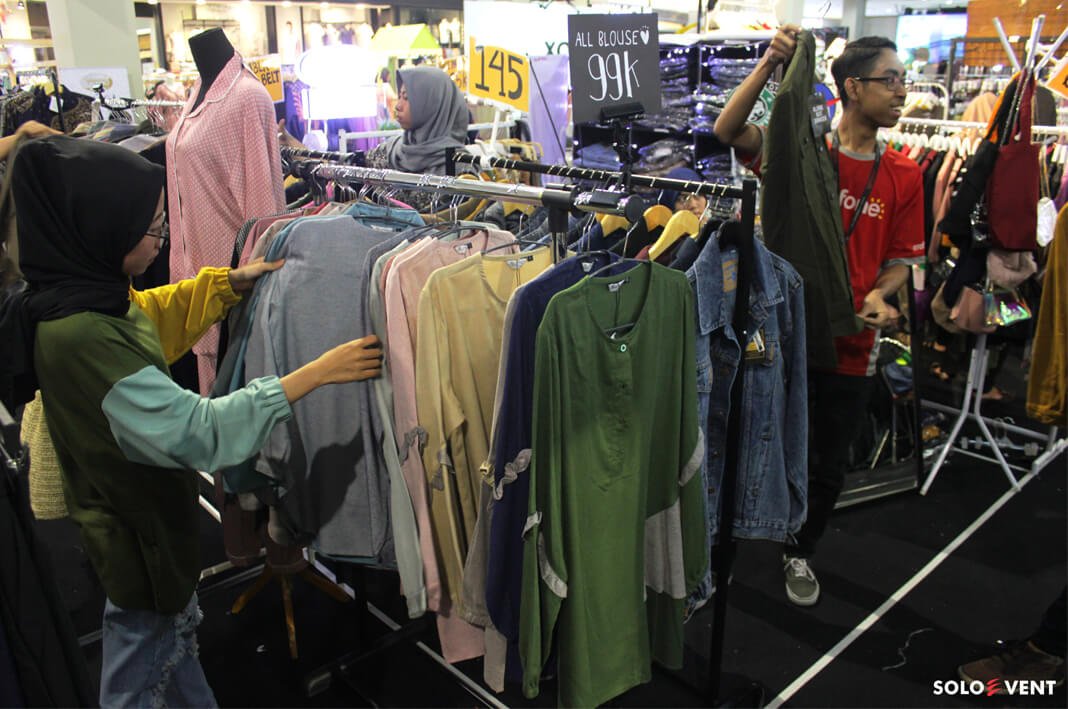 Besides being businesses place in Solo, Hello Market Solo also has a social mission. At the end of the event, they always do social services to orphanages and social foundations. This time, they will visit a cancer foundation in Solo.
Tenants also participate in charity. Each tenant should give their fee selling for that. "IDR 1.000,00 per item. If they are selling 100 so they should give penalty fee IDR 100.000,00. Even they can give more than that," said Mamod.