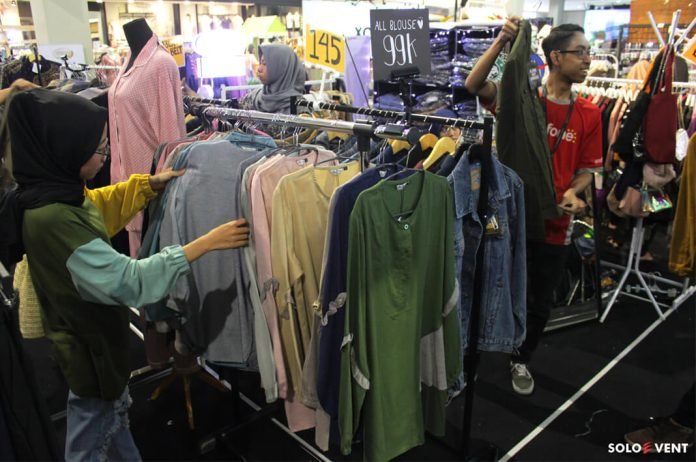 Soloevent.id – The #15 Hello Market Solo at Solo Paragon Mall presents a variety of fashion and accessories from 48 tenants. Ranging from the hijab, blouse, shirts, accessories, to shoes offered on May 22-26 2019.
Mucha Badres, a brand from Bandung all shows off their products from nightgowns, casual pants, and also its previous stock. In Hello Market Solo, Mucha Badres offers many discounts for blouses and collections for Eid Fitr.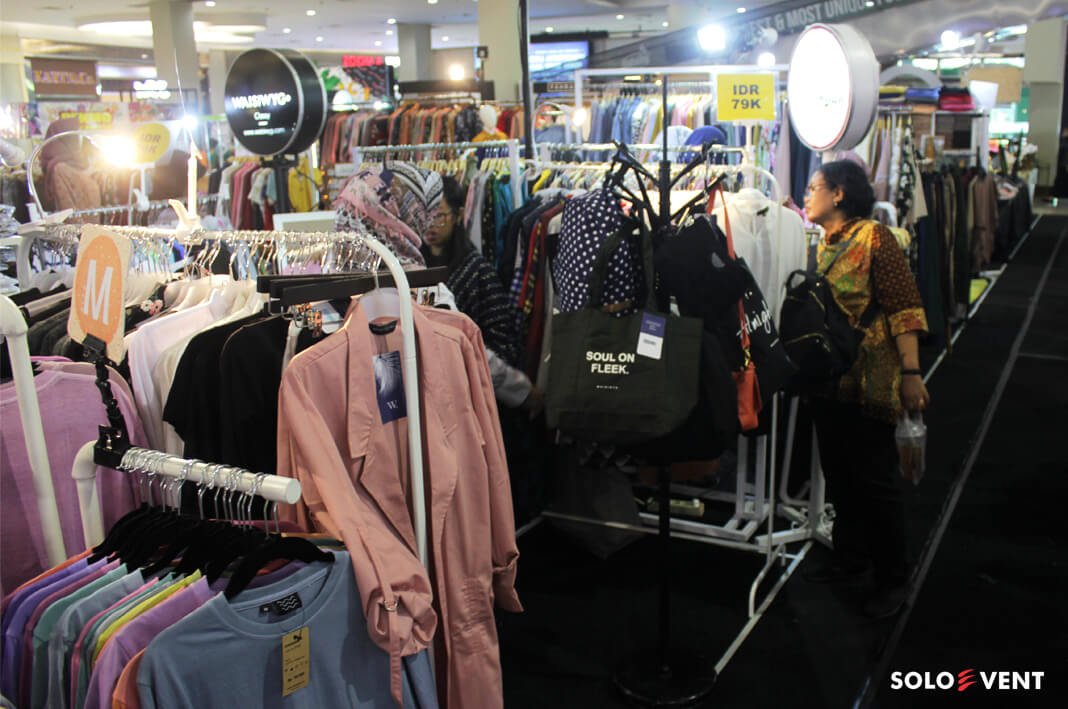 The next tenant is from Fab and Store. The six years of clothing outlet from Solo sells big-size clothes. Besides that, there are also pants and big size dresses, and collections for Eid. Fab and Store offer discounts of up to 50% for selected items.
Also, the pioneer is Azalea Fabric. This tenant sells various types of headscarves. The owner, Aza, said the booth also sold some Dec Fabric men's office clothes. For some selected items such as headscarves with basic materials, cotton-poly will get a discount. Then for clothes, there is a 10 thousand Rupiah discount.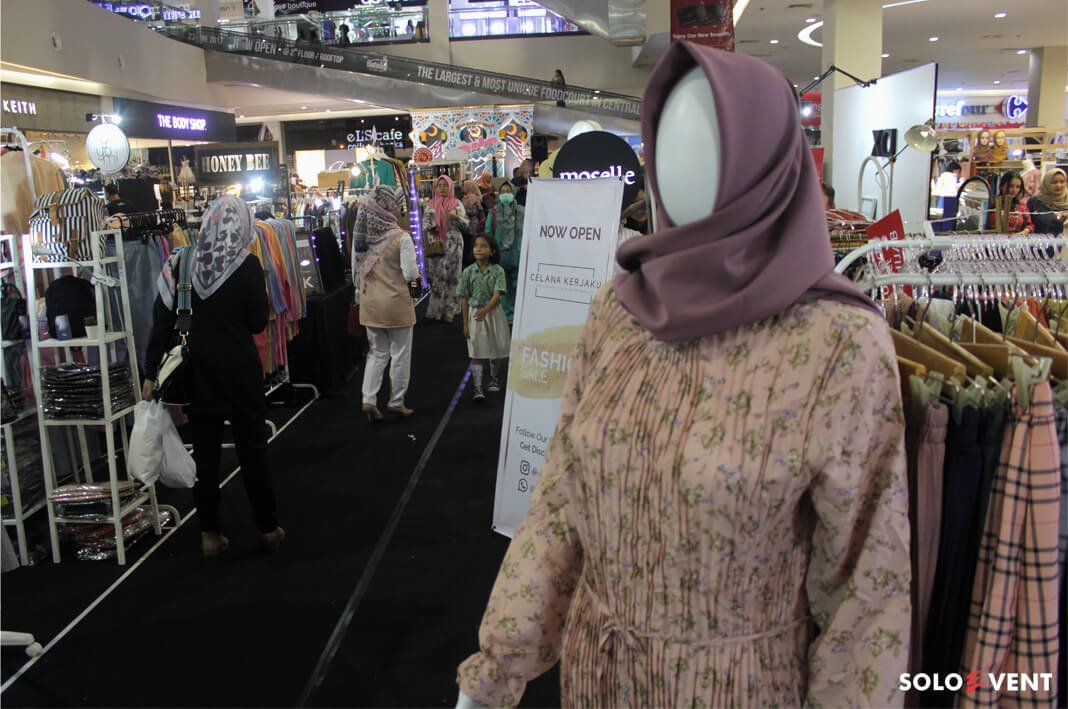 Hello Market Solo is a place for businesses in Solo to promote their products more widely. However, not all brands can follow Hello Market because the organizer has its own standards for determining participants. The main things are the concept and the quality of the product.