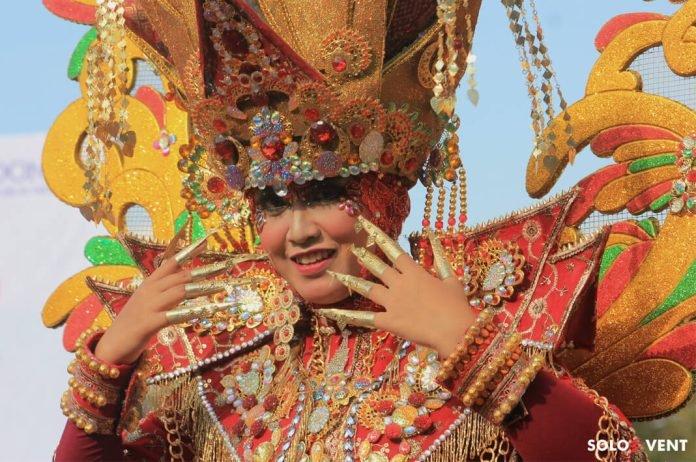 Soloevent.id – Solo Batik Carnival (SBC) XII will hold three activities, the Grand Jury, Exhibition and Grand Carnival.
SBC 2019 Event Coordinator Ragowo Ade Kurniawan explained that the Grand Jury is a stage to evaluate costumes for SBC XII. The costumes reveal at the venue. "The costumes exhibit at the Grand Carnival on July 27 are costumes that passed the Grand Jury assessment," he explained on the People at Sevent on Radio Sevent, Saturday (07/13/2019).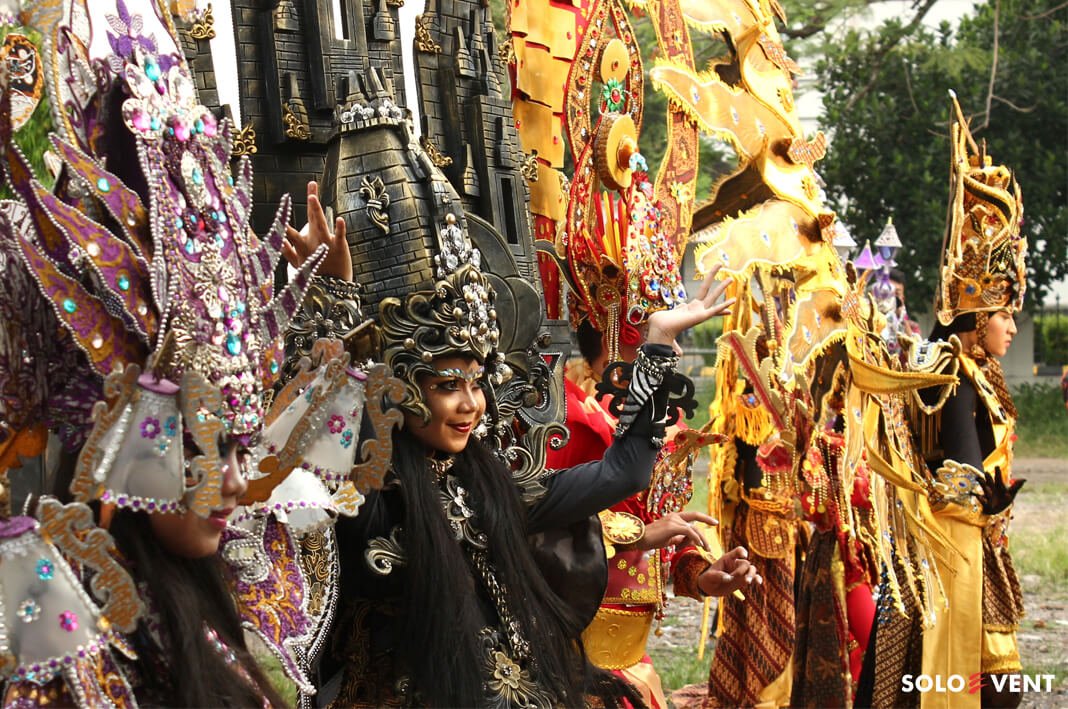 Grand Jury held on July 14 at Solo Square. The best carnival costumes will be awarded on July 28.
Then the exhibition will take place on July 25-28, 2019 at the Radya Library Museum. There is a bazaar that sells handicrafts and a stage featuring music and dance performances.
"The process of road revitalization in the Gladak area changes the SBC route. The City Government of Surakarta gave an idea to move the exhibition site from the Vastenburg Fortress to the Radya Pustaka Museum," Ade explained.
The Peak will hit on July 27 at 2.00 p.m. At the Grand Carnival, participants will walk on 3.8 kilometers from the departure point at the Radyapustaka Museum, then cross Jl. Slamet Riyadi until Surakarta City Hall.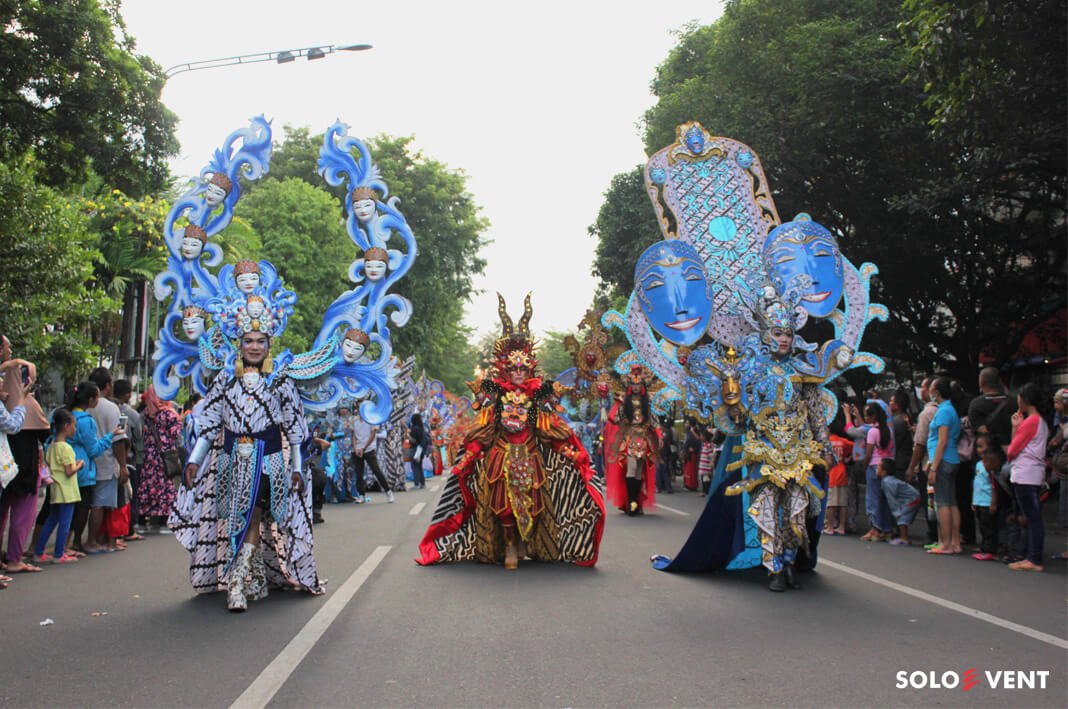 It attends by 130 participants. There are three guest houses, Samarinda Sarong Festival, Pesona Semarang Carnival, and Grobogan Carnival Center also decorative cars.
This year, the Grand Carnival SBC will feature Loro Blonyo as an icon. "The purpose of choosing Loro Blonyo aims to do not forget the Javanese culture. That is the root of SBC," he said.