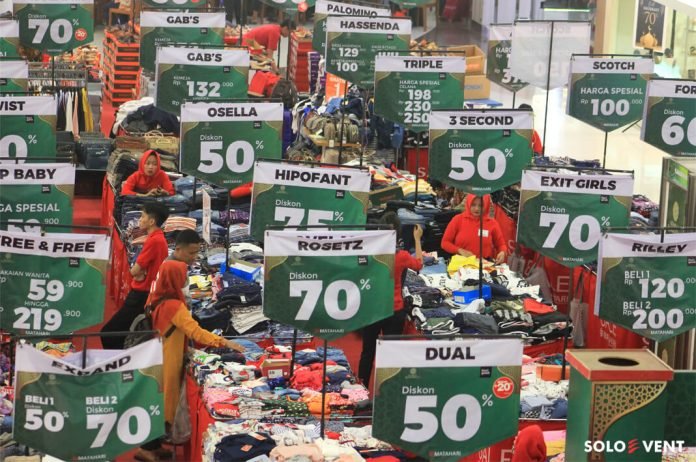 Soloevent.id – Did you know that August 14-25, malls and shopping centers in Solo Raya are sales?
Celebrating the 74th Anniversary of the Republic of Indonesia's Independence, the Indonesian Shopping Center Management Association (APPBI) in collaboration with the Indonesian Retail Business Association (APRINDO) will hold the Indonesia Great Sale (IGS). Three hundred malls and shopping centers throughout Indonesia will join this event.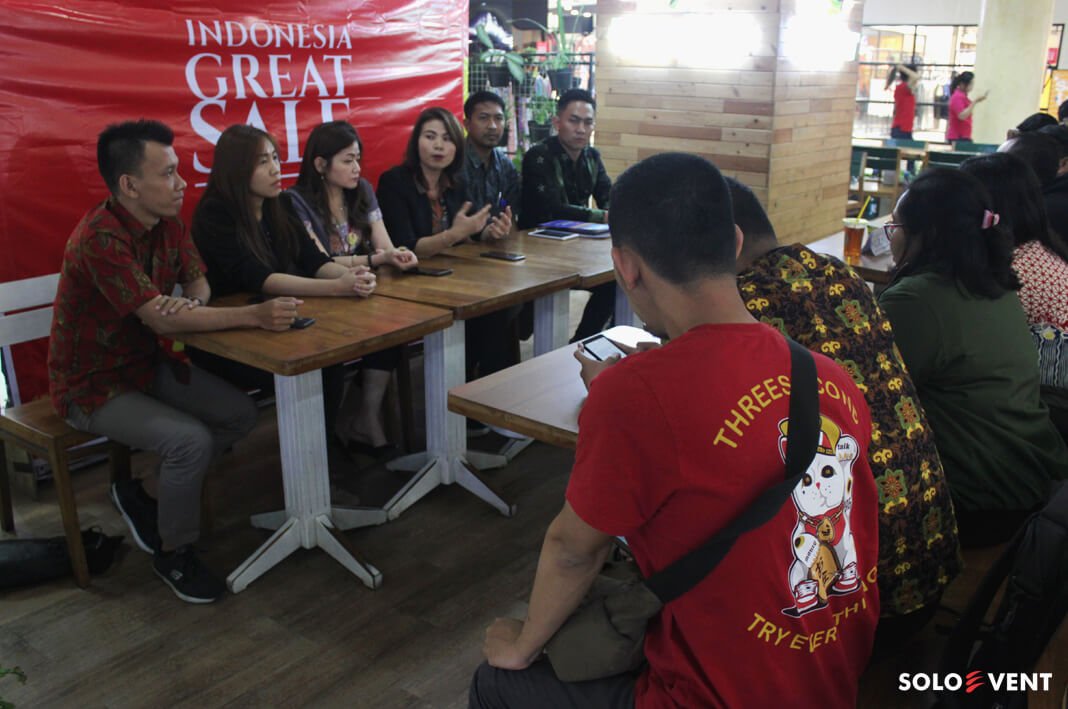 Solo is one of the cities that order it. Chairman of the Surakarta APPBI Branch Representative Council (DPC) Veronica Lahji explained that in Solo has eight malls and shopping centers join in IGS. They are Solo Grand Mall, Solo Square, Solo Paragon, Solo Wholesale Center, Beteng Trade Center, The Park Mall, Hartono Mall, and Palur Plaza.
Tenants will put up to 74% discounts. Each mall has different ways of discounts, point systems, and prizes. "The malls and shopping centers should increase visitors and transaction value," Veronica said in a press conference at Solo Grand Mall, Friday (09/08/2019).
This references if you are a discount hunter.
Hartono Mall Solo Baru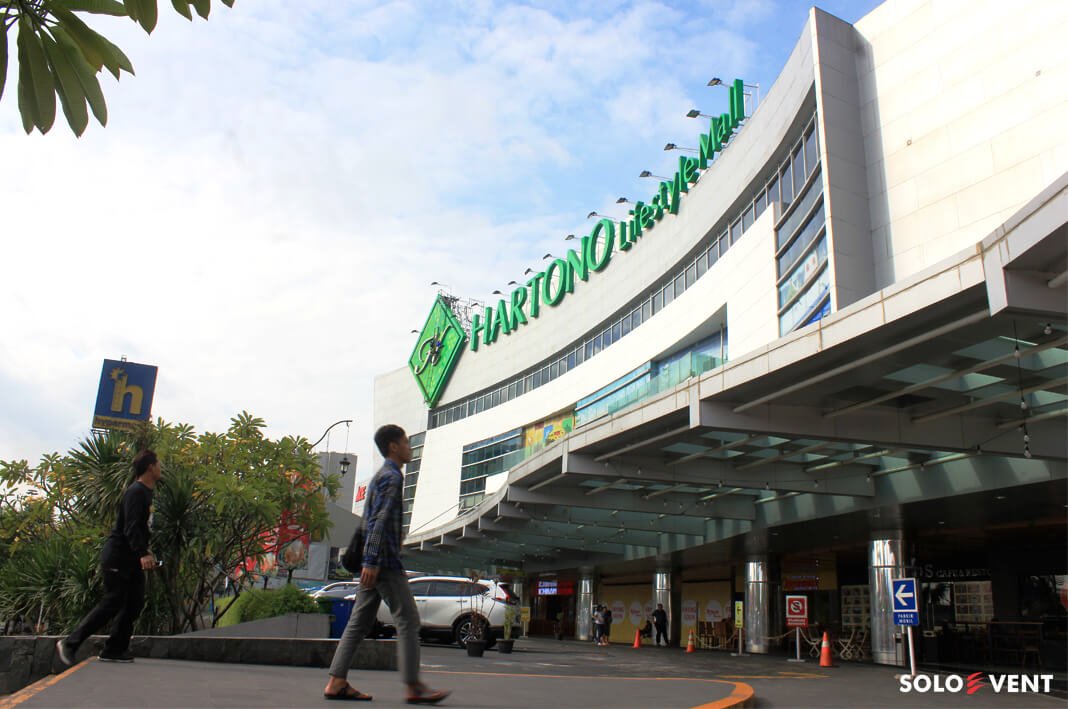 It provides double points for minimum IDR 100 thousand for Hartono Mall member cardholders, Luxury Card.
At the end of August, the points will draw. The grand prize is a Suzuki Baleno. Just show the transaction bill to customer service to get a prize.
Marketing Communication Hartono Mall Solo Baru Elfizia Carina explained that the IGS discount is for everyone. Only Luxury Cardmembers who have the opportunity to win prizes.
Tenants that offer discounts of up to 74% include Bata, Strawberry, Dream Land, Yansen Salon, Carolina, Watch Club, and others. You can see more discount information on your Instagram account @hartono.mall.
The Park Mall Solo Baru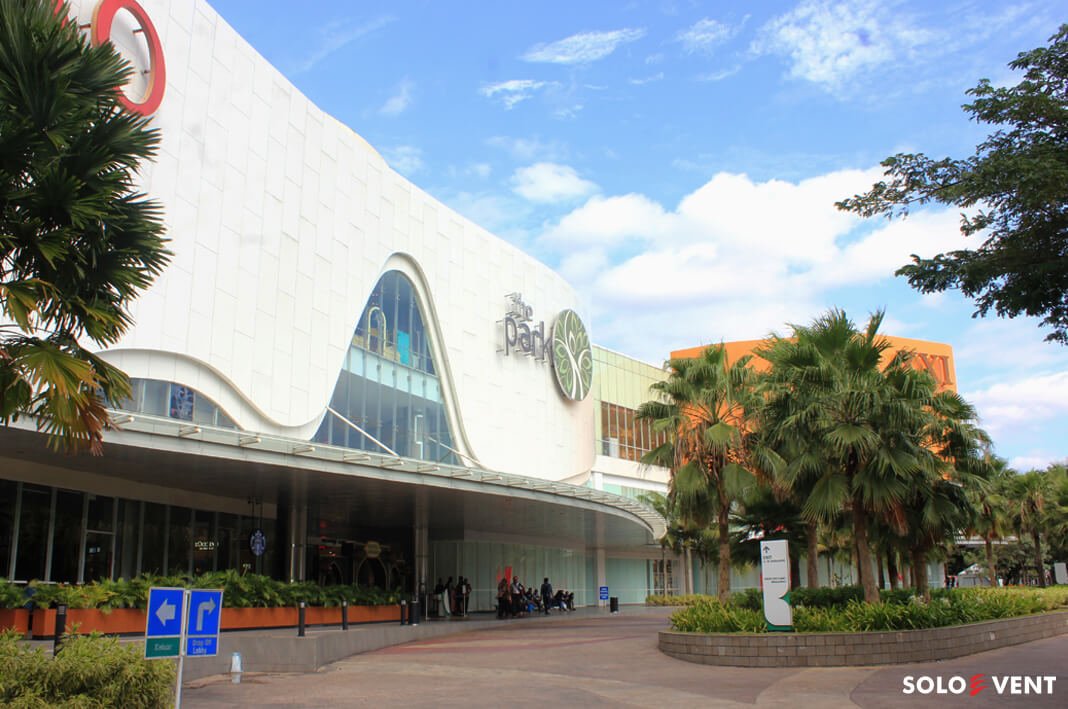 Delami Brand Group, Metro, H&M, Lottemart, and others offer it.
For a minimum transaction of IDR 300 thousand, the customer will get a triple point. However, this point valid for The Park Mall Privilege Card holders. The Park Mall Public Relations Christina Tri Mawarti said the points will draw and Top Spender will receive Gift from The Park Mall.
Solo Grand Mall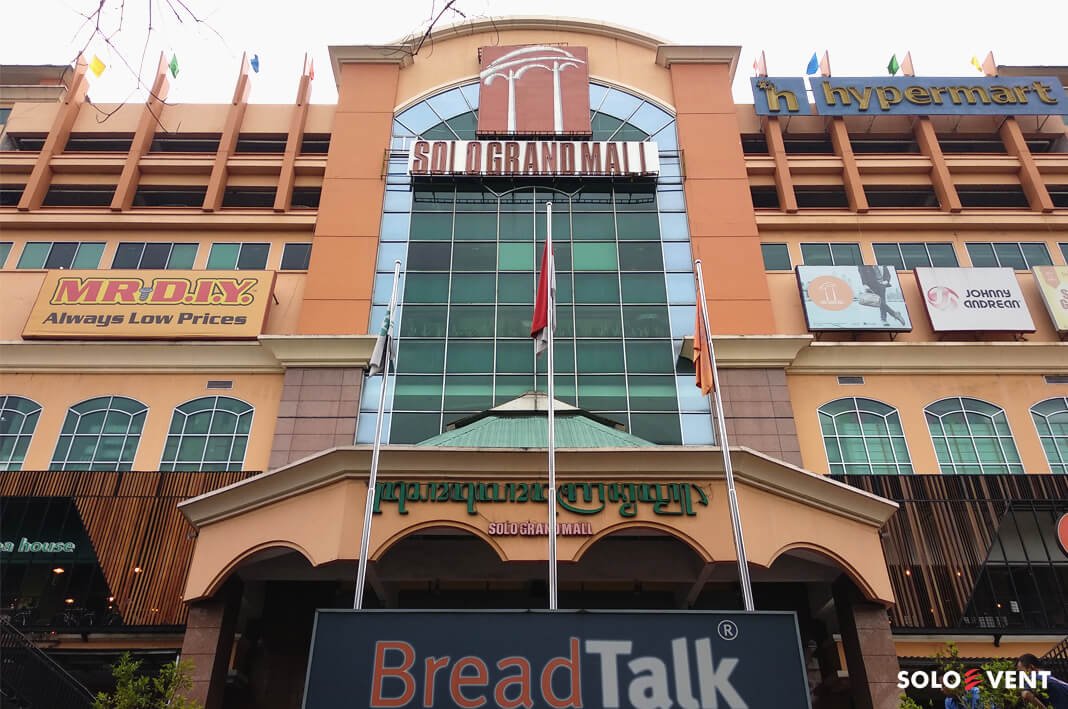 The first mall in Solo offers discounts of up to 80%.
Public Relations Solo Grand Mall Ni Wayan Ratrina said the tenants feature fashion and culinary.
Here the discount list: Jojo Collection (17% + 8%); The Passion (15% -25%); Ow My Plate (17%); Queen Clothing (17% all items); Nasi Goreng Top (IDR 23 thousand including tea); Ayam Keprabon (buy 1 get 1 free); Es Teller 77 (Merdeka Package), CFC (Double Merdeka Bonus IDR 74 thousand get 5 pieces chicken and 3 glasses of cola); Celular Star (17% for cellular accessories); and FADA.
Interest, everyone?