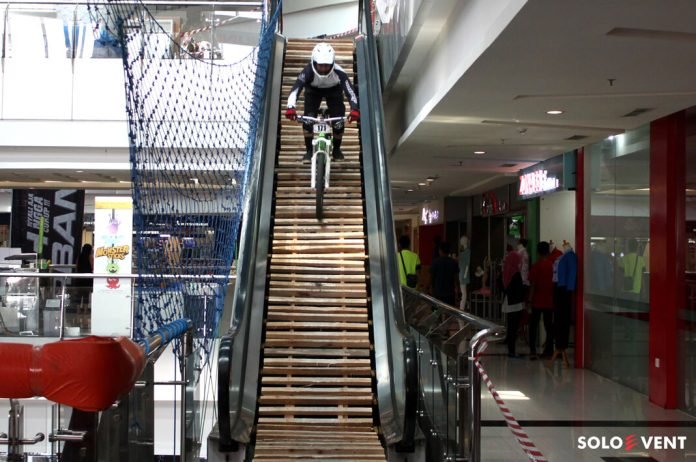 Soloevent.id – What would happen if the downhill bicycle is carried out in the mall? You can see the excitement at the 76 IDH Urban Downmall that held at Hartono Mall Solo Baru, Saturday-Sunday (17-18 / 8/2019).
Hartono Mall Solo Baru with Indonesian Downhill (IDH) held an extreme bicycle racing in a mall known as Downmall. The mall area transforms into a challenging bicycle race track.
Absent for three years, IDH decided to hold the Downmall championship again after seeing the high enthusiasm of mountain bike sports in Indonesia.
"The last event is in Yogyakarta 2016. This year we hold the Downmall at Hartono Mall Solo," said Indonesian Downhill founder Parama Nugroho in a release received by Soloevent.
After Khoiful Mukhib and Tiara Andini Prastika wins the gold medal in the downhill tournament at the Asian Games last year, the enthusiasm higher. This success makes this challenging sport increasingly popular.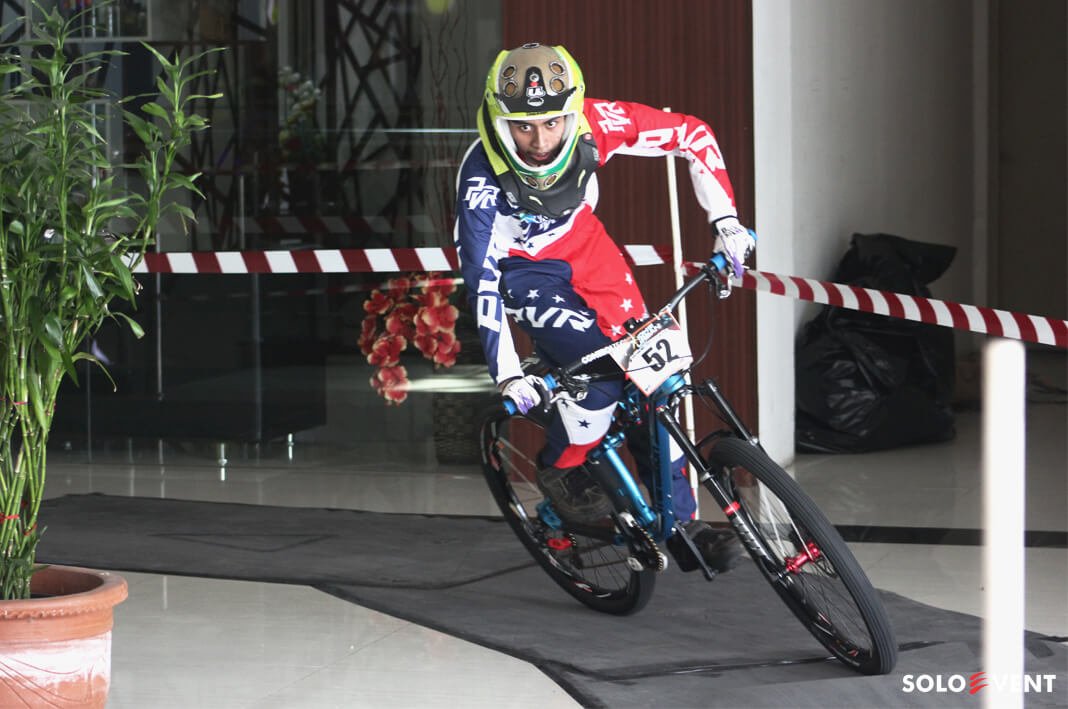 Marketing Communication Hartono Mall, Solo Baru Elfizia Carina explained that Hartono Mall being the only mall in Solo that held this challenging event.
"In 2015, it was already held. The last participants will join again," said Fia (Elfizia's nickname) for Soloevent.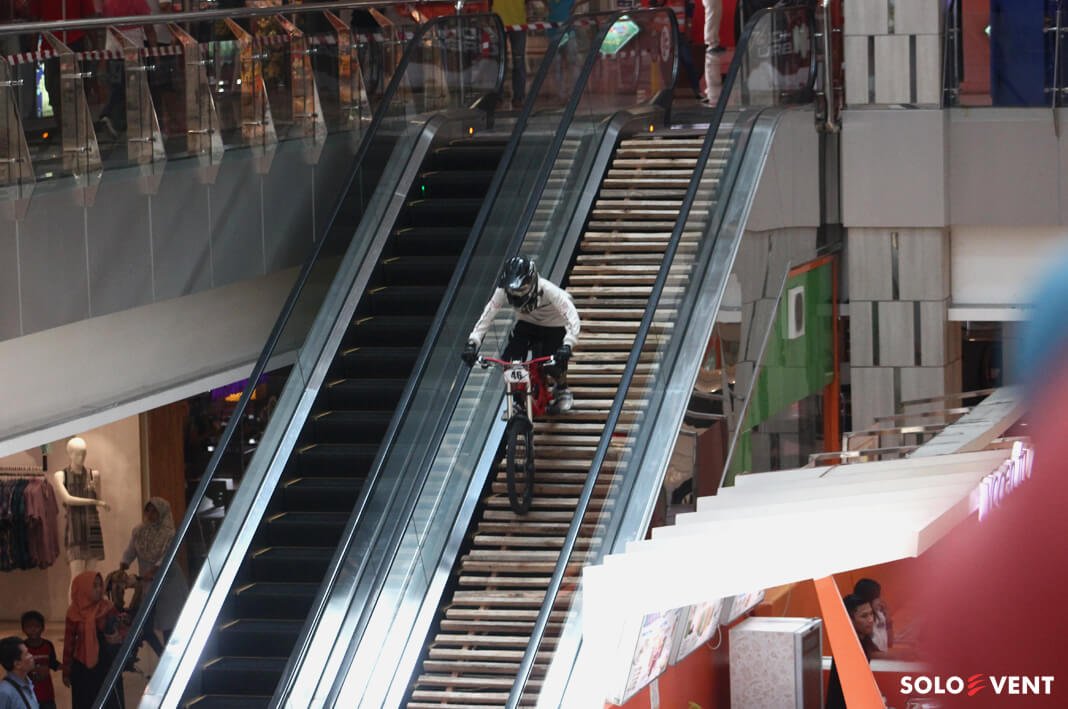 She added that the Downmall track was more challenging this time. The participants will pass obstacles such as emergency stairs, escalators, to the big jump board.
76IDH Urban Downmall competes in various classes, ranging from Masters, Master Expert, Men Sport, Women Open, Men Junior to Men Elite. The participants will be invited to compete quickly down the track that is designed in such a way as to spur adrenaline.
This sport also held to enliven the 74th anniversary of the Independence of the Republic of Indonesia at Hartono Mall, Solo Baru.