Soloevent.id – New Year 2019's Party is in a few days away. Do you have an agenda for it? If you're still confused, many hotels in Solo are holding New Year celebrations. One of them is the Alila Solo Hotel.
The five-star hotel prepares the New Year's Eve 2019 Party with the Masquerade theme combining opera, theatrical, and musical drama. Alila invited Maria Simorangkir as the guest star.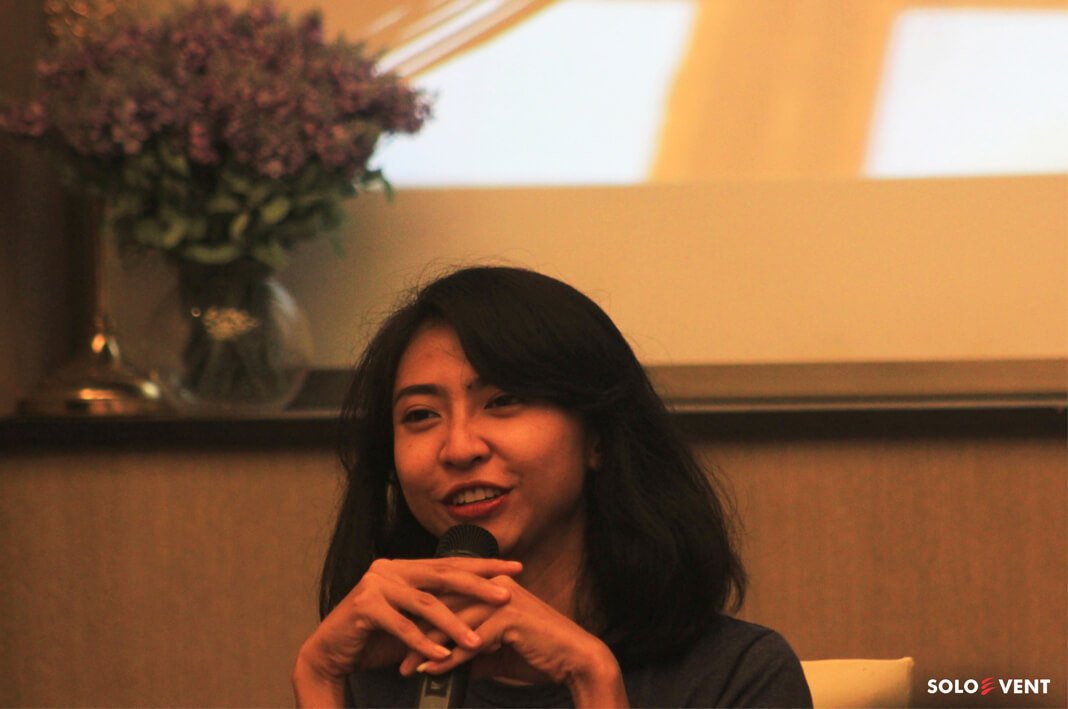 In a press conference at the Alila Solo Hotel Meeting Room 9, on Tuesday (18/122018), the 9th Indonesian Idol champion said she had prepared a special appearance on the upcoming New Year's Eve. "I will sing 5 to 6 songs on this event," she said when contacted via Skype.
Eka Nusa Pertiwi as the choreographer "Masquerade" explained, Maria was not just singing, she would also be part of the show.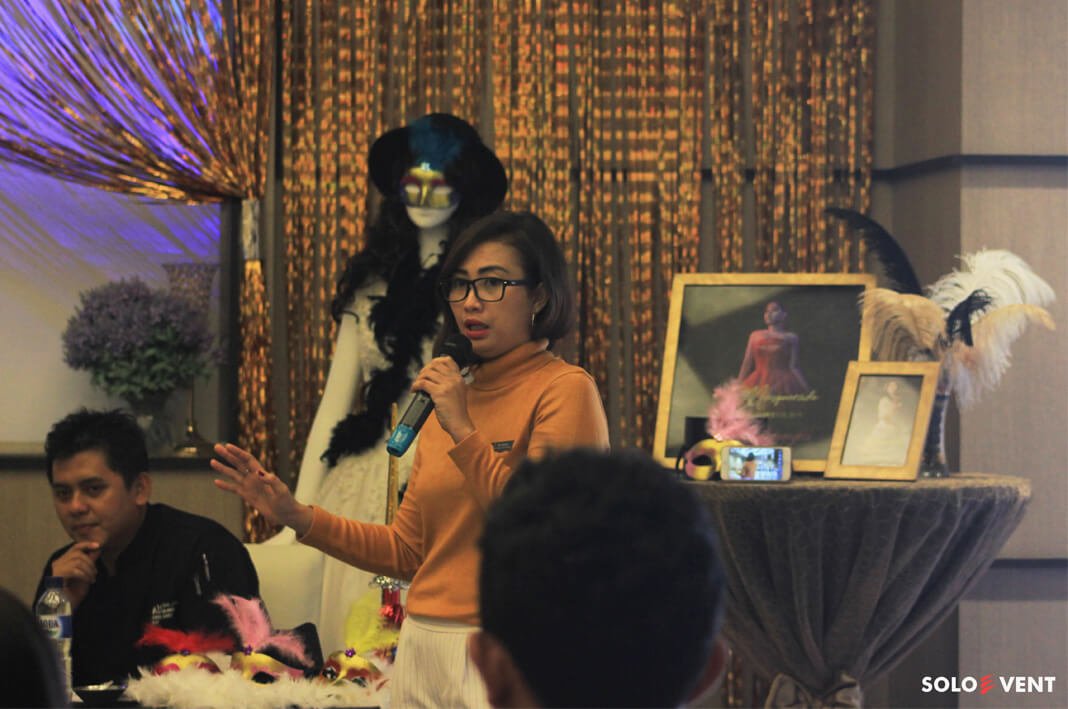 The theme "Masquerade" will also involve the guests. They will use European-style masks to fit the theme. The event starts at 8 pm with several opening appearances.  In the end, Maria Simorangkir will show her golden voice.
Assistant PR & Event Marketing Manager, Tesa Pujiastuti, explained, the guests had the opportunity to get a variety of door prizes and the grand prize of the All-New Honda Scoopy.
Well, if you want to spend your last night in 2018 while watching opera, you can come to the Alila Solo Hotel. With IDR 650,000, net/person, you can enjoy the 2019 New Year's Eve Party. This price includes all you can eat gala dinner.