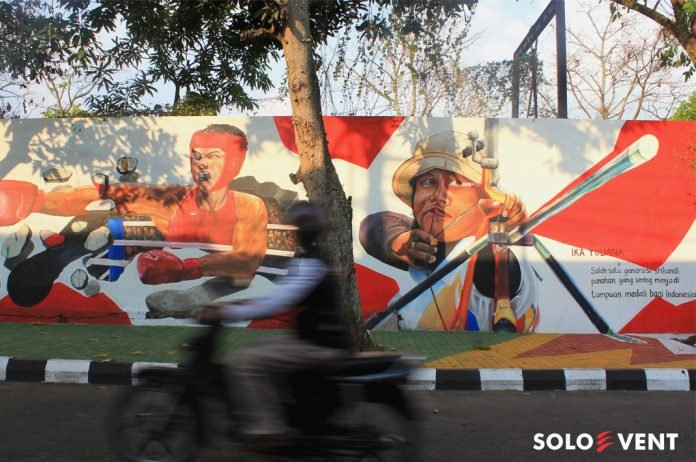 Soloevent.id – It doesn't feel like the biggest sports event in Asia, the Asian Games, will soon be held in Indonesia. Jakarta and Palembang are designated as host cities.
Although the 2018 Asian Games match was not held in Solo, but it was lively to welcome this four-year event to remain. Want proof? Just stop by the Nggirli 3D Asian Games Village on Jl. Sari Temple and Jl. Candi Bodro, Pucangsawit, Jebres.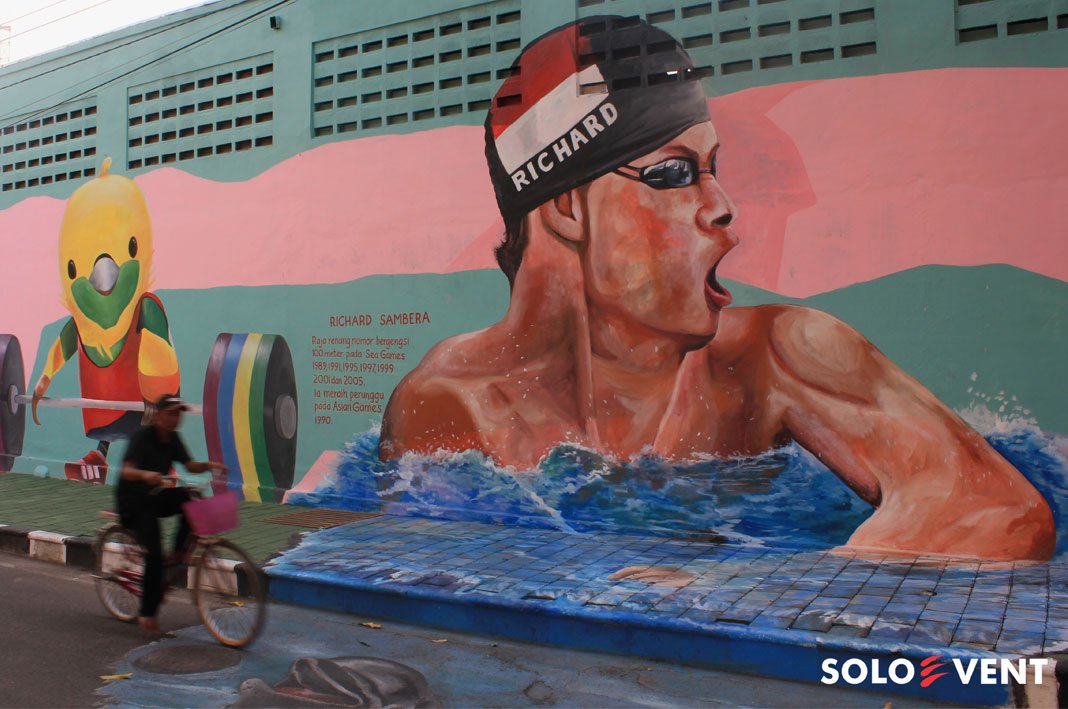 Ahead of the 2018 Asian Games, the village walls and streets are decorated with three-dimensional murals with sports themes. For those of you who love photos, you can enter the Asian Games Nggirli Village in the list of destinations. A little info, "Nggirli" is short for "edge times". Yes, this village is quite close to the Bengawan Solo River.
The muralis coordinator, Irul Hidayat, said that the initial idea of ​​the Asian Games Village was initiated by the Mayor of Solo, F.X. Hadi Rudyatmo. "Mr. Rudi wants to make thematic villages," he explained when he met Soloevent some time ago.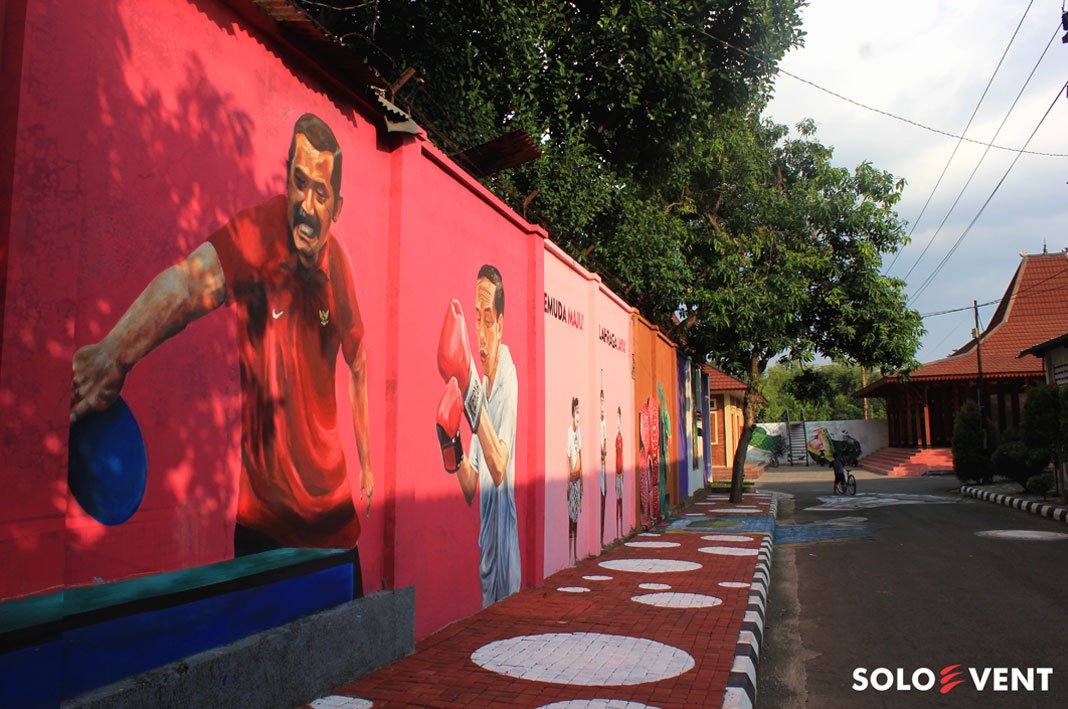 After discussion, finally the theme agreed to be carried out was the 2018 Asian Games. According to Irul, this time the Asian Games were very monumental because Indonesia needed more than half a century to host the Asian Games again. "This is a repeat moment. We want to celebrate. Not necessarily 50 years from now Indonesia can become the host, "he said.
The spirit of the 2018 Asian Games was told through murals of outstanding Indonesian athletes, such as Susi Susanti, Richard Sambera, Yayuk Basuki, Pino Bahari, Lalu Muhammad Zohri, and others. Irul et al. also made Rudyatmo playing table tennis with the Minister of Youth and Sports, Imam Nahrawi. President Joko Widodo also did not forget to become an object of mural. RI 1 is shown wearing a boxing glove labeled "Work".
According to Irul, the athletes were deliberately depressed to reward them and inspire citizens – especially young people.