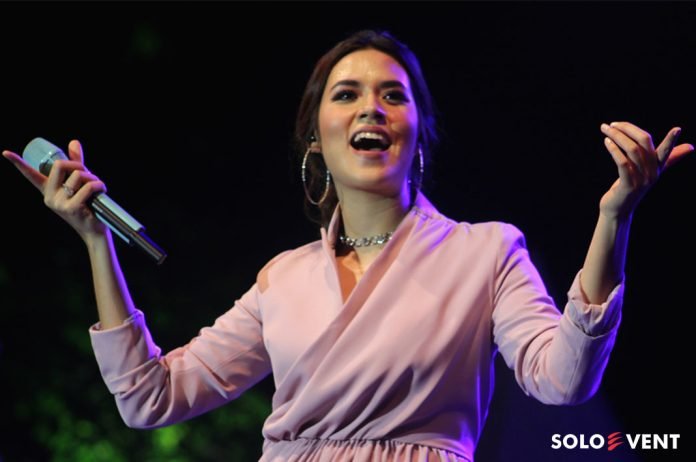 Soloevent.id – At night 3-4 August 2018, Solo will be studded with famous singers across genres. They are Via Vallen, Raisa, Tulus, Glenn Fredly, Ipang Lazuardi; then GAC, Papua Original, Kahitna, Andra and the Backbone; as well as special performances from musician / composer, Dwiki Dharmawan. Bustling, right?
The artists above will perform at Harmoni Pasar Klewer which takes place at Solo City Hall. It's not just music performances, events held by Bank BRI, Java Festival Production, and the Ministry of Tourism are also enlivened by live murals from The Popo and Circle Project's art installations, UMKM product exhibitions, Solo food bazaars and children's games, and the Grand Final Putra Putri Solo 2018. Yep, the peak night of Putra Putri Solo tourism ambassador will be held in frame with this event.
Adapted from CNN Indonesia, BRI's Consumer Director, Handayani, said Via Vallen would be the first singer to appear on the Harmoni Pasar Klewer stage.
One of the official Twitter accounts owned by BRI, @promo_BRI, has uploaded the schedule of the performing artists. Besides Via, three young Indonesian singers: Raisa, Tulus, and GAC will also be in action on the first night with rock band Andra and the Backbone and senior pop group, Kahitna. On the second day, Glenn Fredly's turn, Ipang Lazuardi, Dwiki Dharmawan and Papua Original will warm the night.
"We include various musical genres. The point is complete. "For two days, in Solo be enlivened by big artists," Handayani said.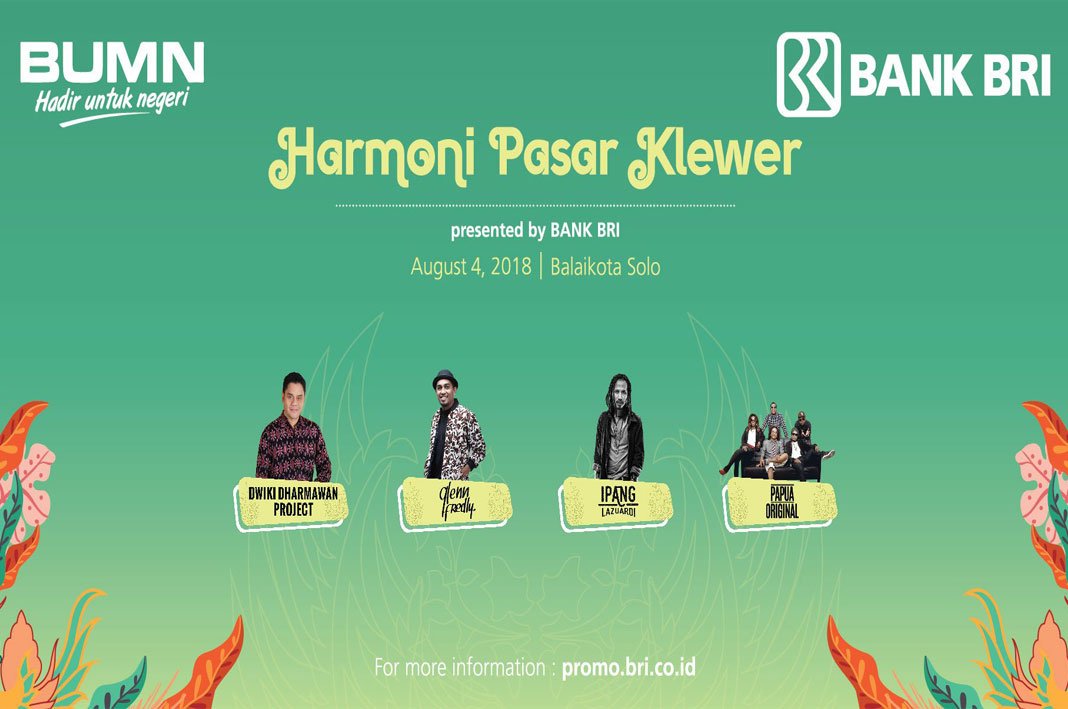 Having five sub-events, Harmoni Klewer Market is a means for BRI to encourage MSME awareness to bring up the commercial side. BRI will also share tips on non-cash transactions. So, if you want to watch your idol singer, you can buy the BRIZZI edition of Harmoni Pasar Klewer as an entrance ticket. The website promo.bri.co.id writes, BRIZZI sells for IDR 30 thousand (one day; balance value IDR 10,000) and IDR 50 thousand (two days; balance value IDR 30 thousand).
Harmoni Pasar Klewer will be held starting at 7:00 p.m.