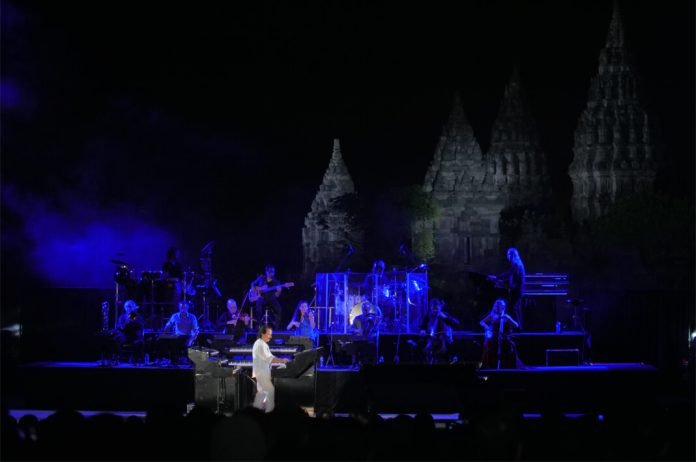 Soloevent.id – For Yanni, Prambanan Temple is not just an ordinary building. Its beauty and history built in 850 AD have meaning for the Greek-born composer.
Saturday (07/06/2019), Yanni tells of the darkest moments of healing. Last year, the 64-year-old musician had an accident. The incident caused several concerts canceled, including in Indonesia.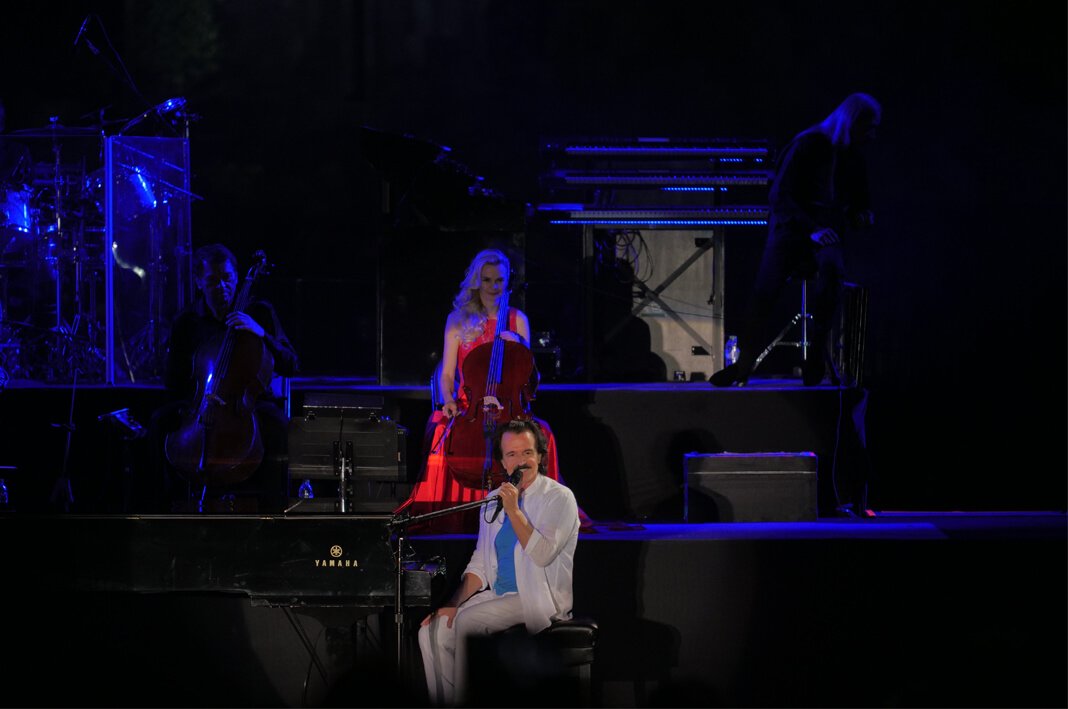 "Eight months ago I should be here, but it didn't happen. I was experiencing serious pain. The one that changed me was a photo sent by fans in front of Prambanan Temple. That time is the darkest moment. That photo makes me strong. They know I'll be fine. That is the beginning for me to get well," said Yanni on the stage of the 2019 Prambanan Jazz Festival Special Show.
Before playing Until the Last Moment, Yanni praised Prambanan Temple again "… powerful, healing beautiful place." Then, the Last Moment played. The Yanni' piano is suitable for self-reflection. It connected with the violin by Albanian, Samvel Yerviyan.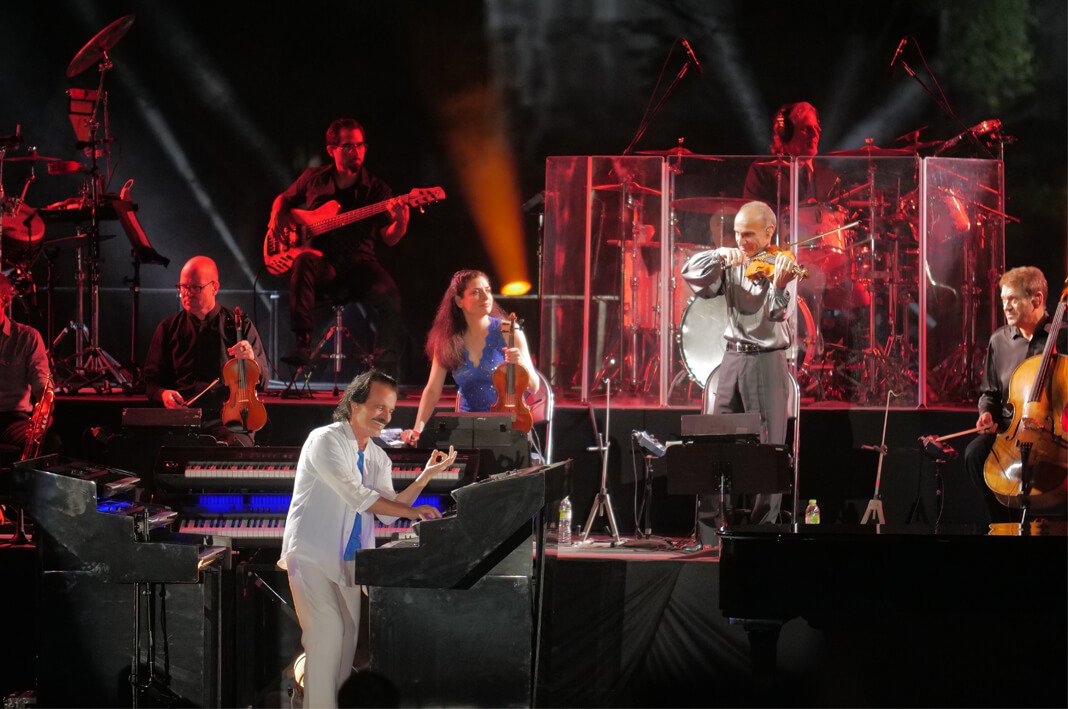 Prambanan will probably be a place that will never be forgotten for Yanni. Prambanan was the one who made him smile while playing keyboards and synthesizers on the stage. Prambanan Temple made him and his fans could meet.
(Photo: Prambanan Jazz Festival 2019 official documentation)