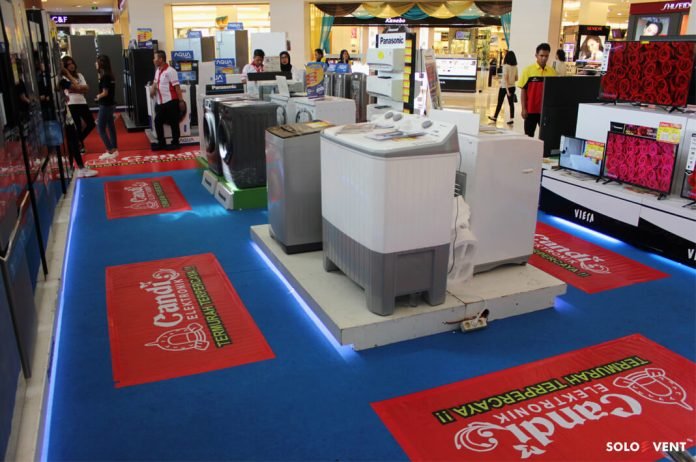 Soloevent.id – During Ramadan, electronic goods are increasingly in demand. Many electronics stores provide special offers. One of them is Candi Electronic. Welcoming Eid, the famous electronics store in Solo held a Candi THR (Tetap Harga Remuk) exhibition at The Park Mall, on 17-26 May 2019.
At that event, you can get good quality electronic items which are discounts and attractive promos. They are televisions, washing machines, refrigerators, and more.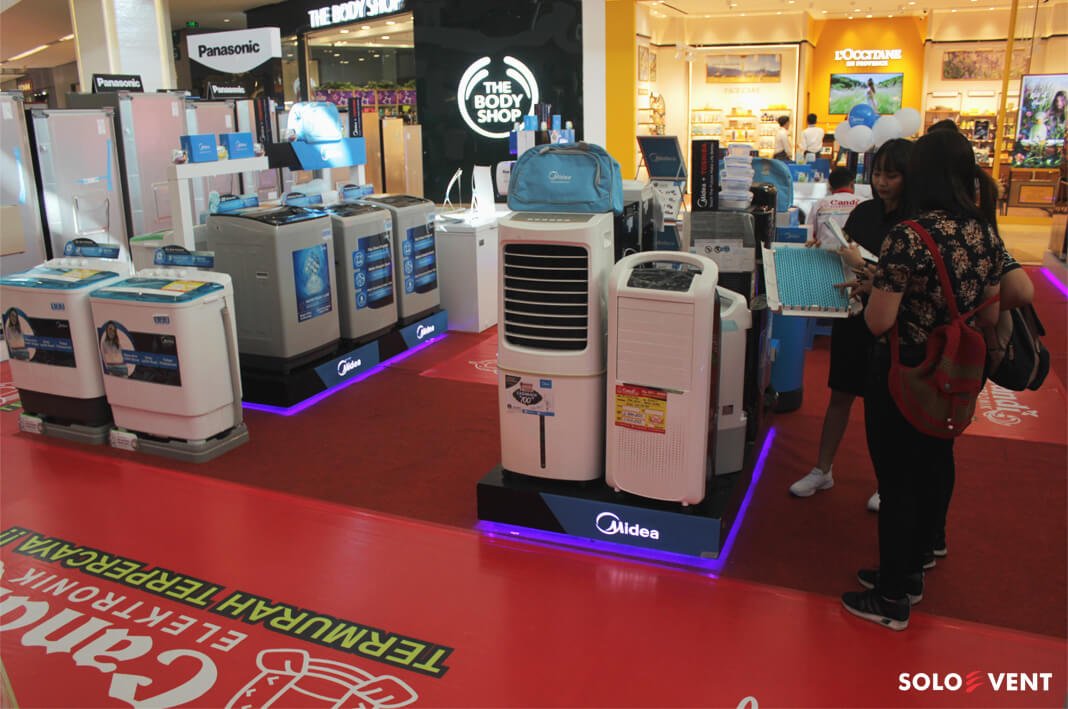 Various brands participated in this exhibition, such as Sharp, Sony, Midea, Rinnai, Getra Gea, LG, Aquos Japan, Panasonic, Daikin, Electrolux, Philips, Miyako, Cosmos, Dast Ikeda Gree, and others. For payment, Candi works together with BCA Bank and Adira Plus Credit.
Branch Manager of Candi Electronic, Sarmin Budi Kiswanto said Candi THR gives big promo. "Like giving a discount, cash back up to 10 million Rupiah, every purchase of a fridge side by side is free 32-inch LED TV. We also take several leases," he told Soloevent on Friday (5/17/2019).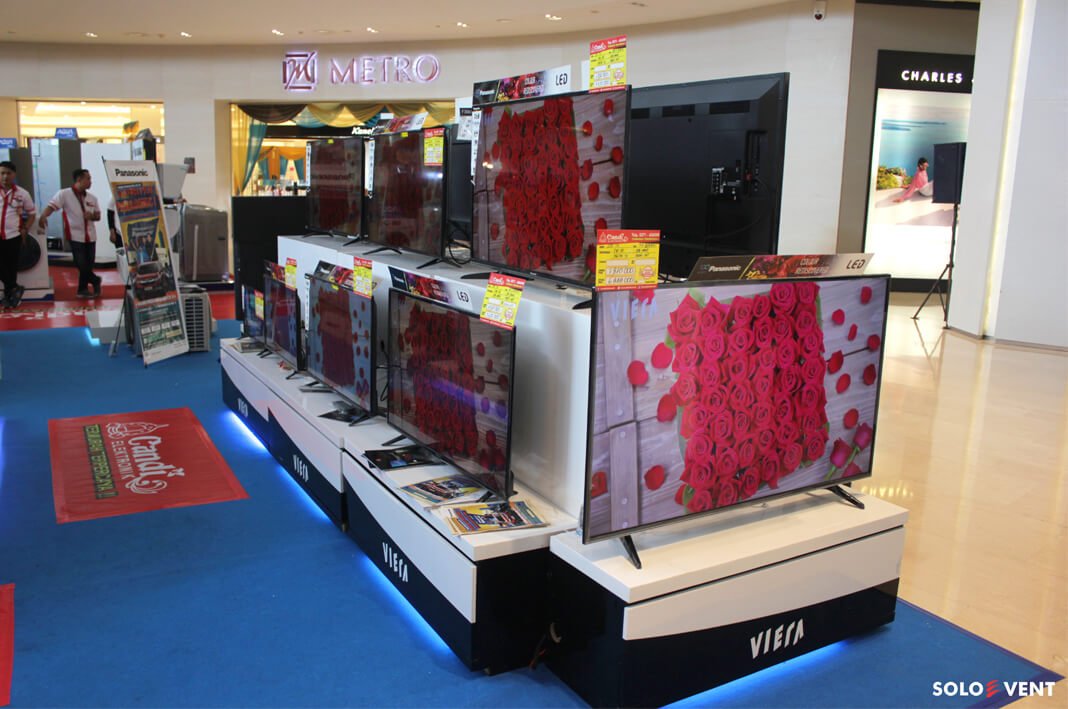 Are you ready to be tempted?
When making a transaction of at least 1 million, you will get one lottery coupon. The main prize is one unit motorbike will draw at the end of the exhibition.
There are special offers for users of BCA credit cards. If you make, you will receive 250 thousand cash back; the 10 million transaction gets a 500 thousand cash back; transactions worth 20 million can get 1 million cash back.
Candi Elektronik also holds a 0% installment program for certain items.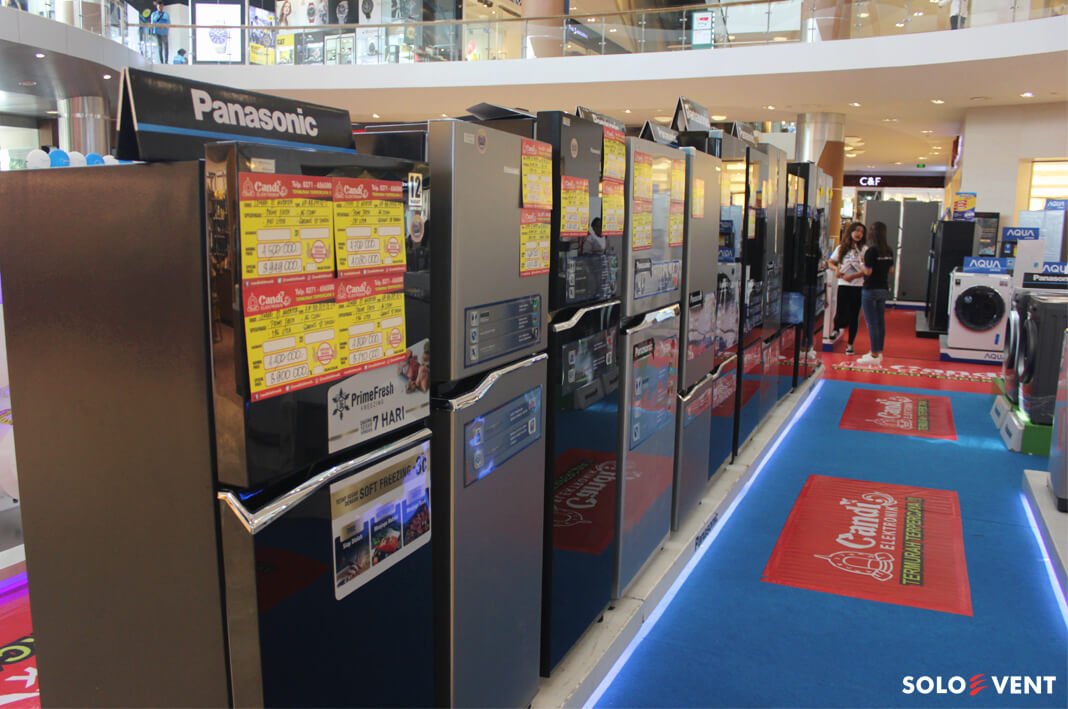 Sarmin added that in the first quarter this was air conditioner products. Experienced a rapid increase of up to 34% compared to other products. While refrigerator products rose by 27%, washing machines rose 14%, and LEDs that usually dominated the market only increased by 10%," he explained.