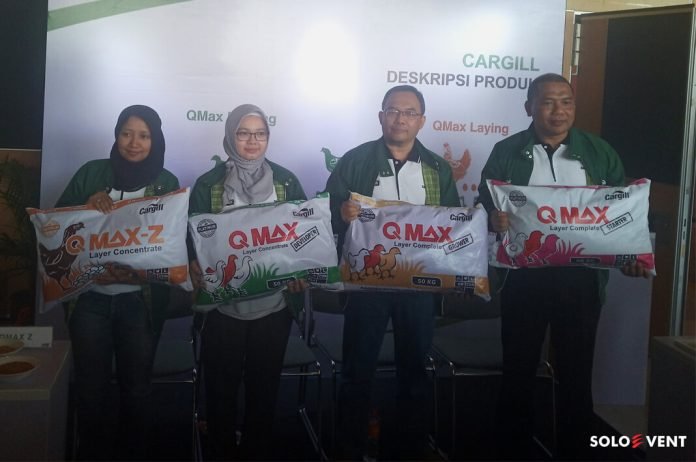 Soloevent.id – Cargill -a US company engaged in animal feed, agriculture, industry, and finance- releases QMax Series to laying hens breeders.
The product has two series, QMax Rearing and QMax Laying. Cargill released the product to reduce the use of antibiotics for farm animals, especially chickens.
Two series of animal feed are developing livestock chickens. QMax Rearing used for making a digestive function more optimal to increase the body's resistance to disease.
QMax Laying is used for the production phase. The feed is useful for optimizing chicken productivity. The chickens can offer eggs with ideal weight and feed conversion ratio of the best economic value, so it is possible to produce optimal profits.
Prices, diseases, and government policies about antibiotics in animal feed was encouraged Cargill to help farmers.
"It provides efficiency to get a good result," said Cargill Business Development Manager, Adi Widyatmo, at a press conference at Harris Hotel Solo Ballroom, Thursday (29/08/2019).
Cargill's Technical Field, Wimbo Nugroho, explained that Cargill assists farmers in laying hens to achieve the goal.
Cargill also held a gathering attended by 120 laying hen breeders throughout Central Java.