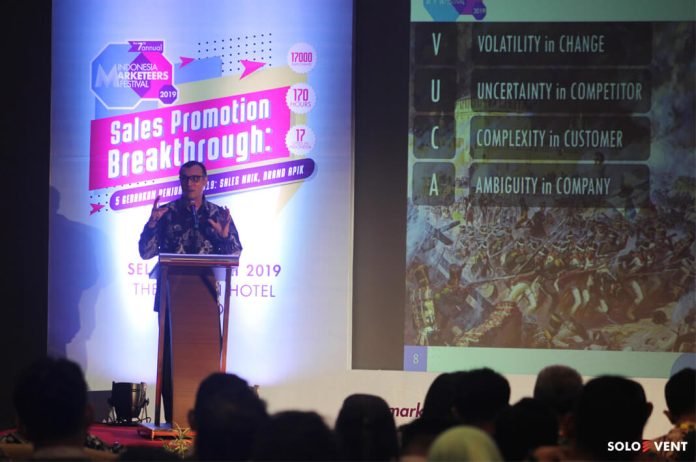 Soloevent.id – Indonesia Marketeers Festival (IMF) 2019 held in Solo. On the second day, the MarkPlus, Inc. event explores the five steps of sales breakthrough of Markplus, Inc.
Deputy Chairman of Markplus, Inc. Jacky Mussry said that 2020 to 2040 is momentum for developing UMKM. They have a high entrepreneurial spirit, enthusiasm, and optimism.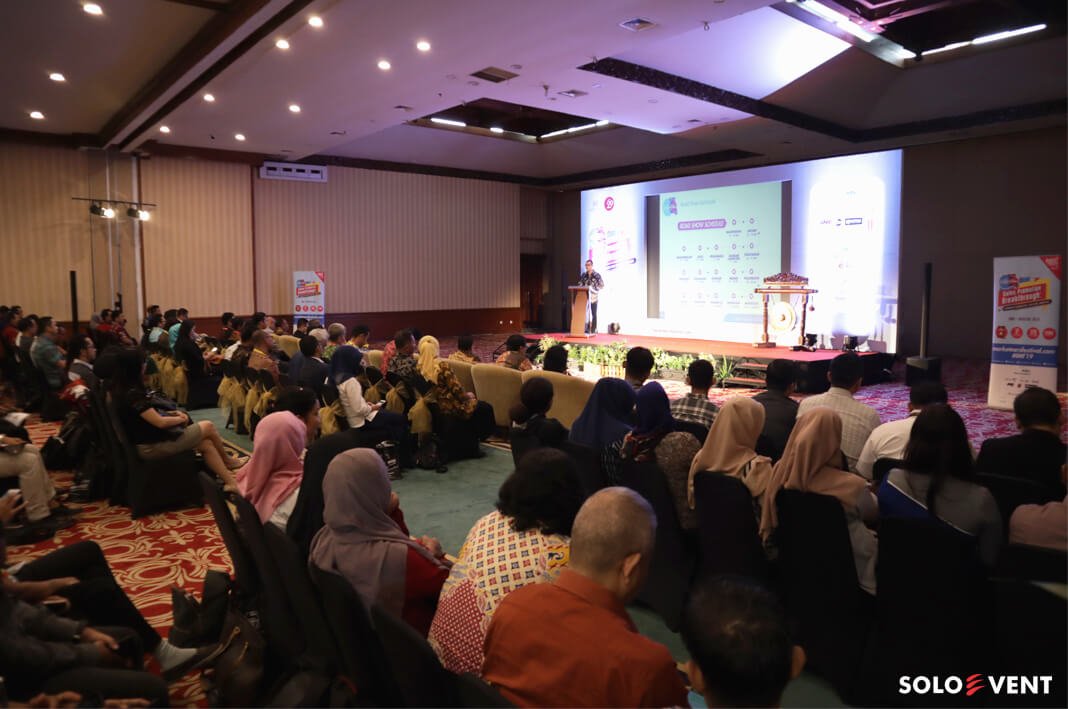 He also emphasized that one of the keys of a successful product is not just the product market, but the product value for customers.
"Imagine that online taxi stop operating, people will mess up. See? That is the point. They make their products stick to solve the customer' problems," he explained at The Sunan Hotel Solo Ballroom, Tuesday (07/07/2019).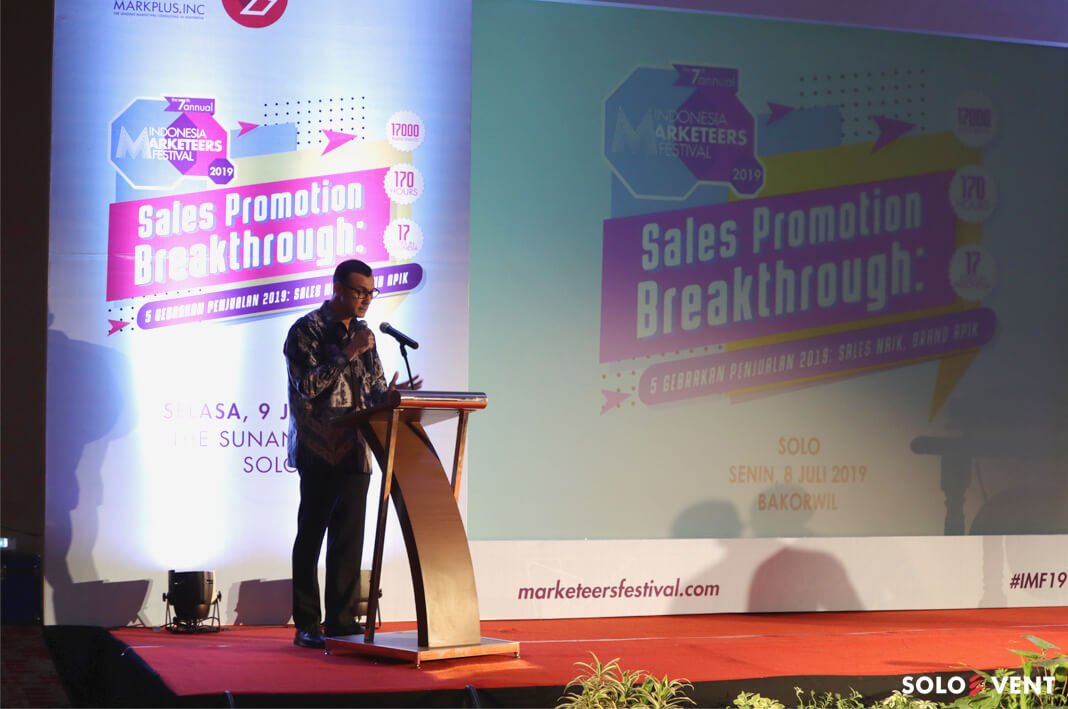 To reach it, you must do research on what people need. If research success, it will impact the brand market and value.
Jacky Mussry also gave the Public Services of the Year award to the agencies in Central Java, then Solo Marketing Champion to marketing and people in the business field, and Marketeer of the Year to Rosanto Adi (Director of Rosalia Express).
Indonesia Marketeers Festival will be in 17 cities in Indonesia. Solo became the sixth city of it. The first day of the IMF 2019 Solo discussed Leadership Jaman Now at Grha Solo Raya on Monday (07/07/2019).
After Solo, the IMF roadshow continues to Banjarmasin (July 10-11), Manado (July 15-16), Semarang (July 17-18), Kendari (July 22-23), Medan (July 24-25), Palembang (July 29-30), Makassar (July 31-August 1), Denpasar (August 5-6), Surabaya (August 7-8), Bandung (August 12-13), and Yogyakarta July 14-15).