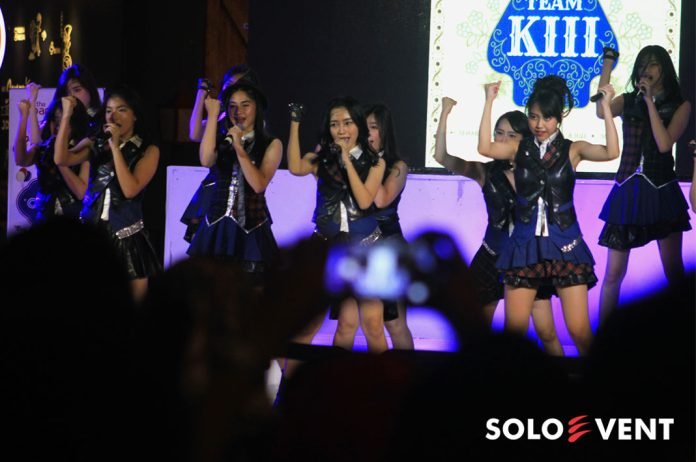 Soloevent.id – Tuesday (07/10/2018) is a lovely day for JKT48 fans in the Solo area all afternoon until night, fans can meet the idol.
Yep, on Tuesday the JKT48 member stopped by The Park Mall Solo Baru. This is a series of JKT48 Circus which runs from 1-15 July in nine cities in Java.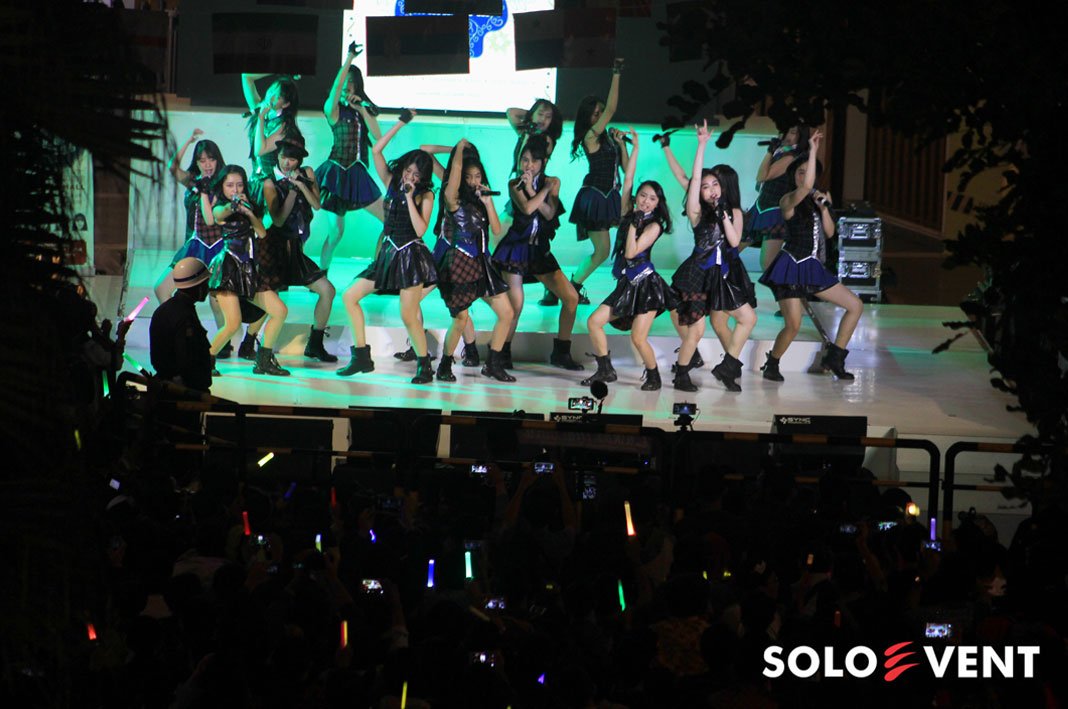 The one who came to The Park Mall was JKT48 Team KIII. In addition to Solo, the team captained by Viviyona Apriani gets a share of visiting Semarang and Yogyakarta.
The excitement of JKT48 Circus Solo began at 3:00 p.m. At that hour there were the first handshake sessions with Beby, Desy, Vienny, and Rona. Handshake then continues at 4:00 p.m., 5:00 p.m., and 6:30 p.m. with different members. In this handshake session, fans can shake hands and chat with the idols they support.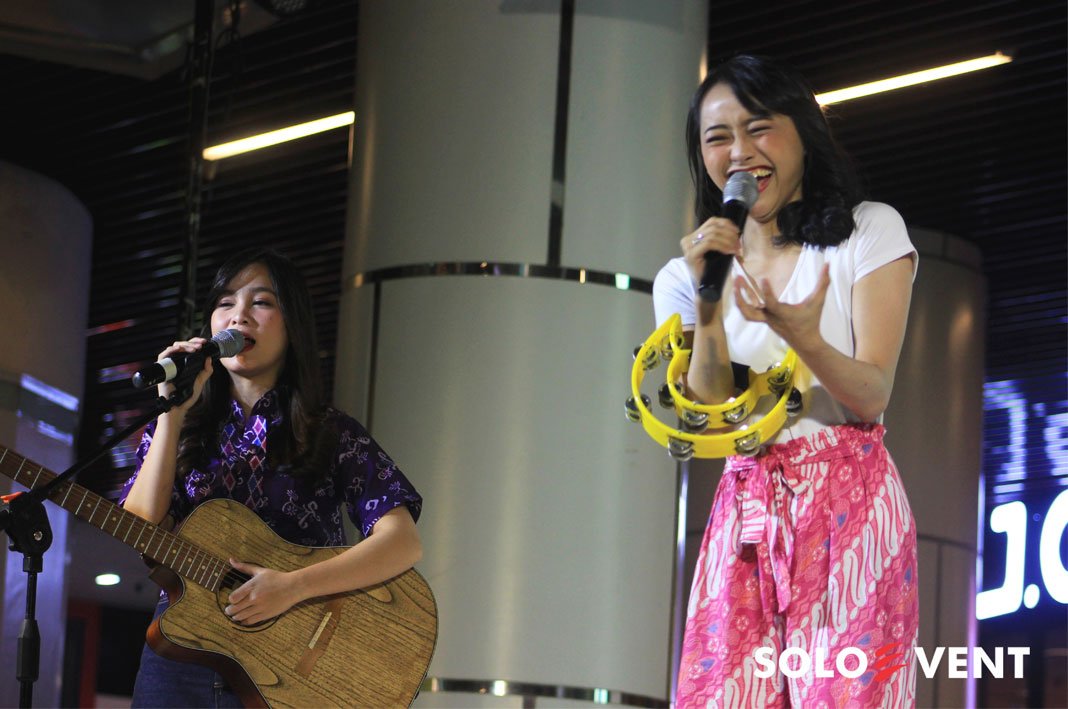 Then there is also a 2-shot which is a means of fans to take pictures with idols. Not only those two, there are many activities held at JKT48 Circus, for example XO games, song time, quiz members vs. fans, and talk shows.
During the talkshow, many members shared the experience of JKT48 Circus in two other cities. "They are so impressive. Fans can finally meet us. I also feel touched because there are new fans. Hopefully more JKT48 fans, "said Natalia.
JKT48 Circus Solo closed with a live performance Team KIII. The first session opened acoustic performances from Nadila, Rona, Siska and Aurel. They sang "Saka Agari", "Only Today", and "Price Tag".
After a few minutes after the first session ended, all JKT48 Team KIII members went on stage. The first song, "Heavy Rotation", was immediately greeted by a luster of light stick and chant full of enthusiasm. There were ten songs they performed, including the most recent single, "Everyday, Kachuusa". As a farewell to fans, the members presented ""Pesawat Kertas 365 hari"".