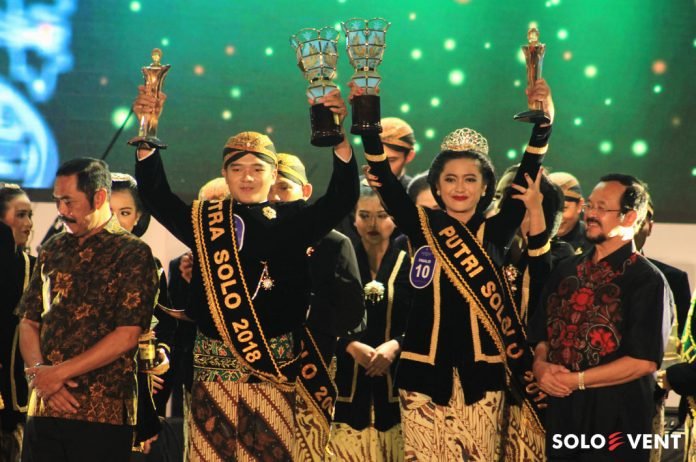 Soloevent.id – After undergoing quarantine for 11 days, 20 Putra Putri Solo finalists in 2018 finally arrived at the grand final round. The event was held at Solo City Hall, Saturday (08/04/2018) night.
At this peak session, the grand finalist's appearance received an assessment of 40%. While 60% was done during the quarantine period. In the grand final there is a question and answer session that requires the finalists to answer random questions about the City of Solo, the environment, tourism, technology, and others. Each participant is given 30 seconds of time. Various answers and interesting responses were put forward by the finalists in front of the jury.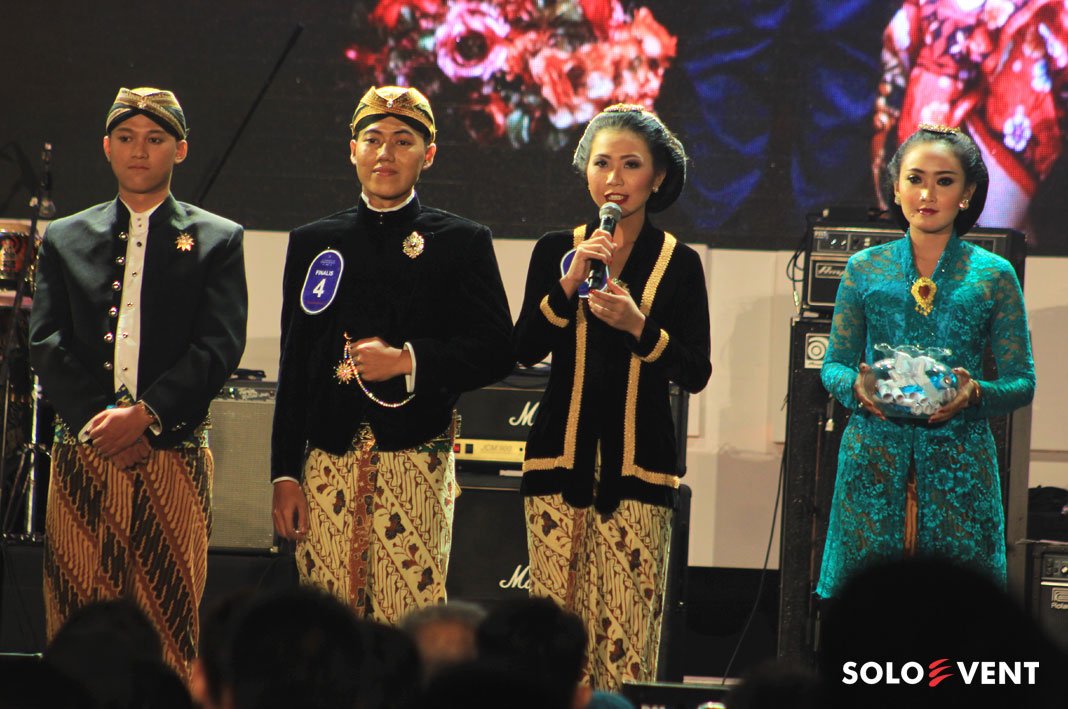 After done with the assessment, the jury decided Fathullah Abdul Aziz (Timuran Village, Banjarsari District) and Dinda Nur Safira (Kepatihan Kulon Village, Jebres District) as Putra Putri Solo 2018. The sling was given by the Mayor of Solo, FX Hadi Rudyatmo and Achmad Purnomo.
To determining 1st place, there are several categories selected during the grand final round. The following is the list.
Second Winner: Rahardyan Susilo Nugroho origin (Manahan Village, Banjarsari District) and Jessica Primanita Ramadhani (Kampung Sewu Village, Jebres District)
Third Place: Sofyan Arfi (Kedung Lumbu Village, Pasar Kliwon District) and Dian Gratia Christy (Nusukan Village, Banjarsari District)
Putra Putri Solo Friendship Ambassador 2018: Mirzam Arqi Ahmadi (Joyosuran Village, Pasar Kliwon Sub-District) and Sulistyaningrum (Mojosongo Sub-District, Jebres District)
Putra Putri Solo Favorite 2018: Fencing Bagaskoro (Jebres) and Laurensia Liona Swandito (Stabelan Village, Banjarsari District)
Putra Putri Solo Environment Ambassador 2018: Crownikov Deswan Brahmananda (Kelurahan of Pajang, District of Laweyan) and Dewi Sekarsari (District of Manahan, District of Banjarsari).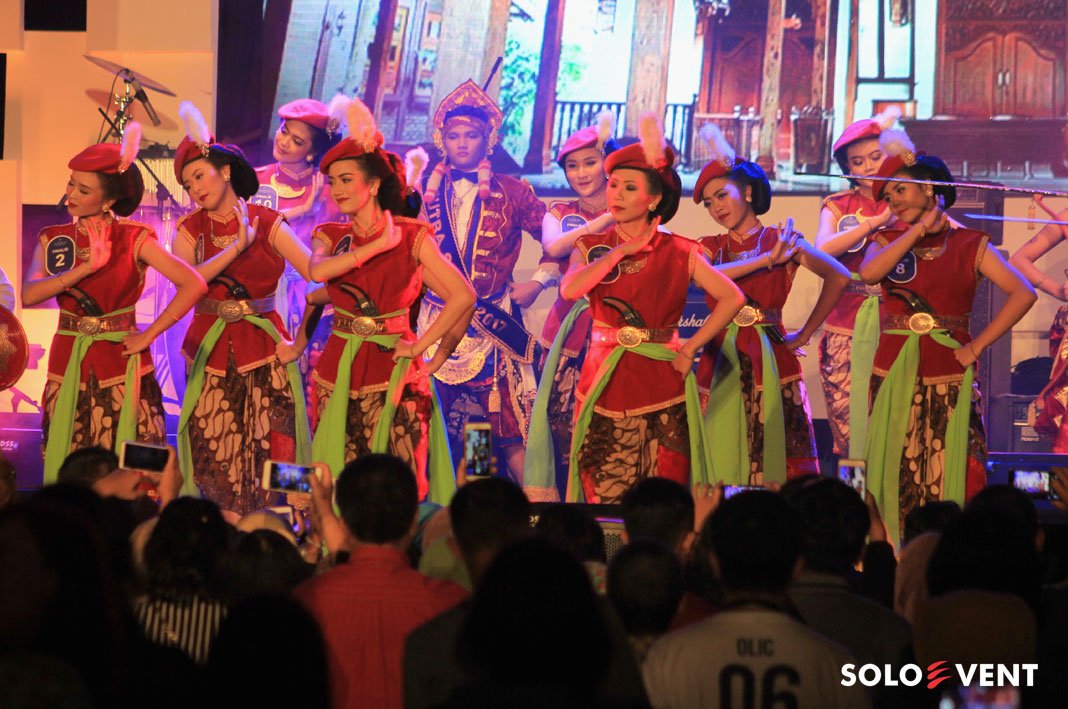 Before the question and answer session, the audience was entertained with a fashion show themed "Cinta Indonesia" designed by Rory Wardana. Rory displays traditional clothing from 8 provinces in Indonesia. In addition, at the beginning of the event, 10 pairs of finalists presented soldier dance.
The Grand Final for the selection of Putra Putri Solo 2018 was also enlivened by Putri Indonesia Tourism 2018, Wilda Octaviana Situngkir, as well as representatives of Dimas Diajeng Yogyakarta, Cak Ning Surabaya and Mbak Mas Central Java for various experiences.