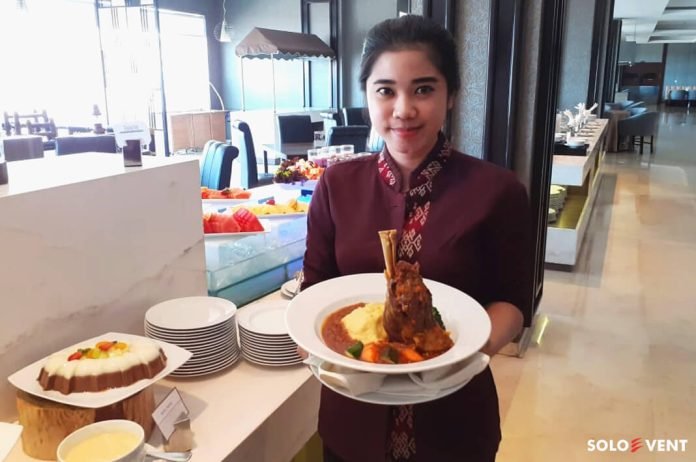 Soloevent.id – A perfect time is July to September featuring all new things menu at Best Western Premier Solo Baru.
Public Relationship Best Western Premier Solo Baru Roshyana Meyda Sufrian said the hotel has a new menu every three months. "In July to September 2019 we have presented three food and two drink promo menus," she said at a food&beverage promo launch at Crystal Sapphire Restaurant, Best Western Premier Solo Baru, on Tuesday (06/25/2019).
Three food menus are Braised Lamb Shank, Prawn Tempura Udon, and Steam Chicken with Abalone Sauce.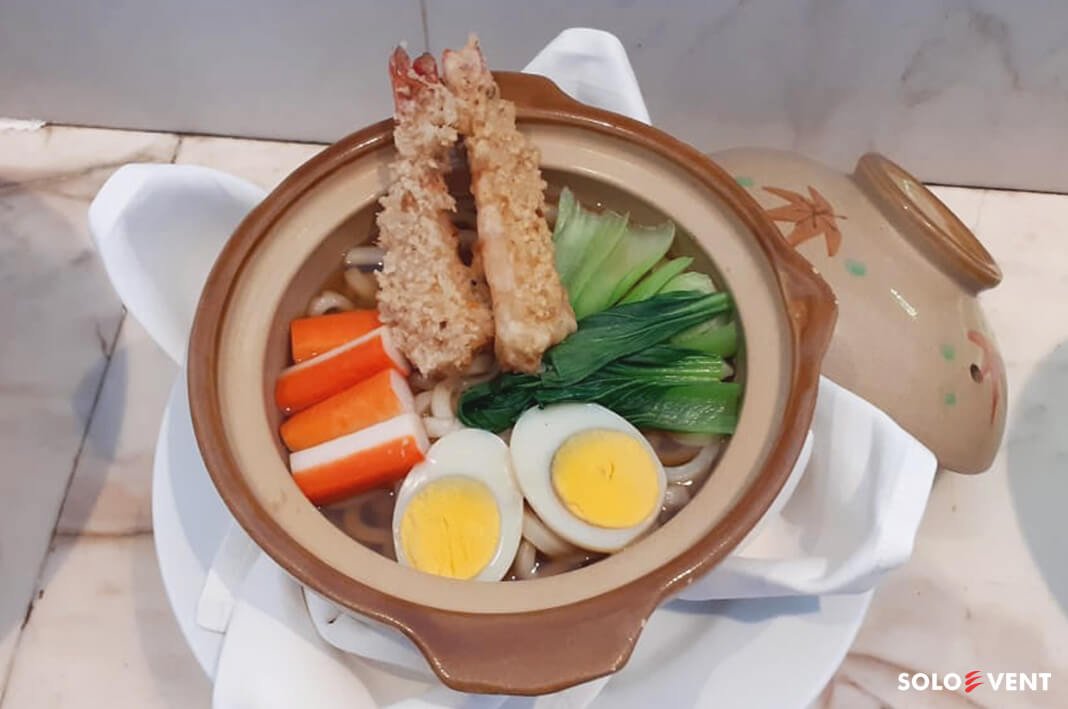 Roshy said Braised Lamb Shank is perfect for lunch. The western menu served with mix vegetable, mashed potato, and demi-glace sauce. "It is delicious and tasty. The processed meat is juicy and not smelly," she said. Only IDR 75 thousand you can enjoy it.
If you like Japanese cuisine, maybe you can try Prawn Tempura Udon. This menu is based on Japanese-style noodles (udon) which served with tempura shrimp, vegetables, boiled eggs, and crab sticks. Just like Braised Lamb Shank, this dish is offered for IDR 75 thousand per serving.
There is also a Chinese food menu, namely Steam Chicken with Abalone Sauce. In this menu, steam chicken and shiitake mushrooms are covered with abalone sauce, giving a unique taste. It is only IDR 60 thousand per serving.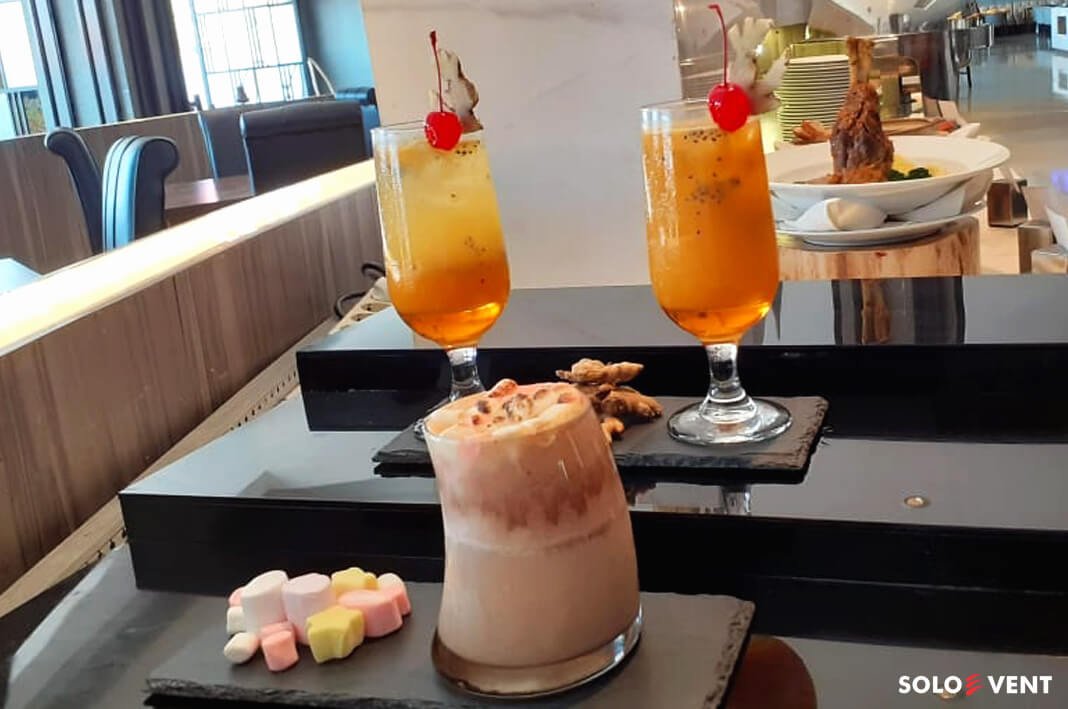 Best Western also launches drinks. One of them is Ginger Punch. It makes warm. Ginger Punch is a drink consisting of a mixture of ginger, orange juice, honey, basil seeds, and soda. Sip the warmth with IDR 35 thousand.
Roshy added that this July Best Western Premier Solo Baru offers a Chill & Grill promo. You can enjoy a barbecue (BBQ) dinner in the pool area. An all-you-can-eat menu will tempt you. It is ranging from appetizers and dessert. All of these dishes are only IDR 88 thousand. "This promo is valid on Saturdays starting at 6 pm to 10 pm," he explained.