Soloevent.id – Welcoming 1 Sura or 1 Muharam, Puro Mangkunegaran held Kirab Pusaka Dalem. The Kirab followed by Mangkunegaran's family, relatives, courtiers, and several important guests. This year, the carnival is on Saturday (8/31/2019).
The four heirlooms, lances and a palanquin, will exhibit. Kirab starts from Puro Mangkunegaran then passes Ronggowarsito-Jl. Kartini-Jl. RM Said-Jl. Teuku Umar and returned to Puro Mangkunegaran. During the event, all participants will stay in barefoot and speechless.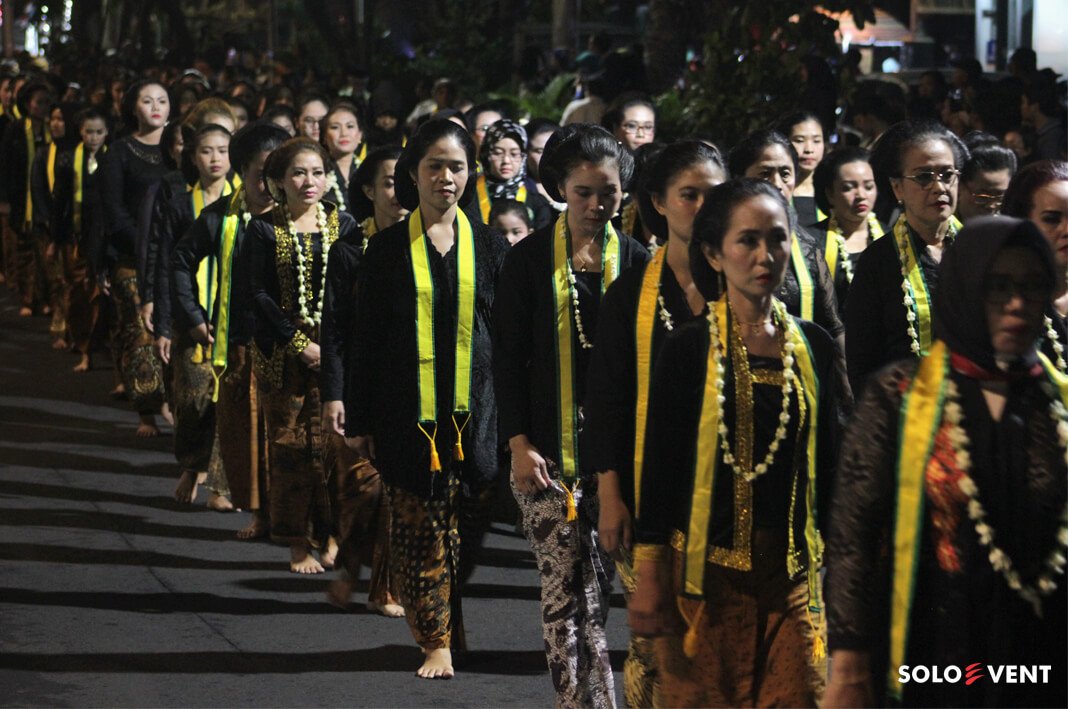 The participants gathered at the Pendapa Puro Mangkunegaran to get permission from Kanjeng Gusti Pangeran Adipati Aryo (KGPAA) Mangkunegoro IX before the carnival starts.
The one who served as a cucuk lampah was the son of KGPAA Mangkunegara IX, GPH Bhre Cakrahutama Wira Sudjiwo. Then, it followed by important guests, families, and servants in Mangkunegaran.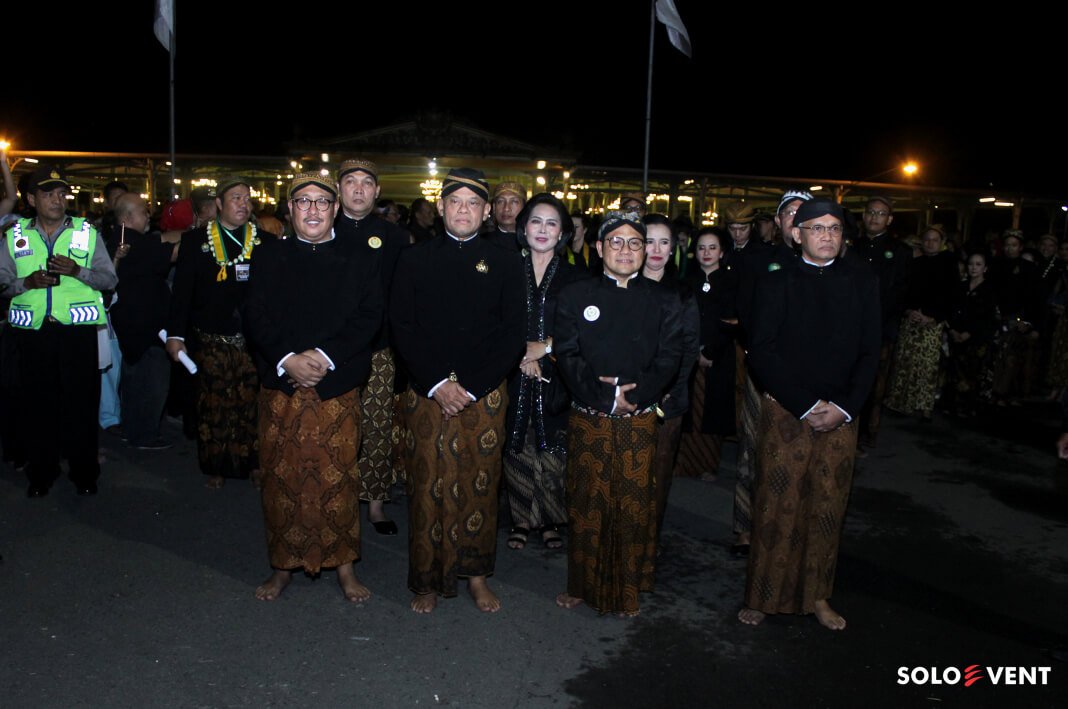 All participants wore beskap suits and jarit cloth for male and black kebaya and jarit for female, also wear yellow-green samir. National figures such as Chairman of the National Awakening Party Muhaimin Iskandar (Cak Imin), former TNI Commander Gatot Nurmantyo, and member of the Indonesian Parliament Aria Bima also join to this event.
According to Secretary II Kirab Pusaka Dalem, as the Public Relations Puro Mangkunegaran Joko Pramudya, the tradition of heirloom and tapa bisu is a form of contemplation or as a symbol of self-reflection or deeds during the past year.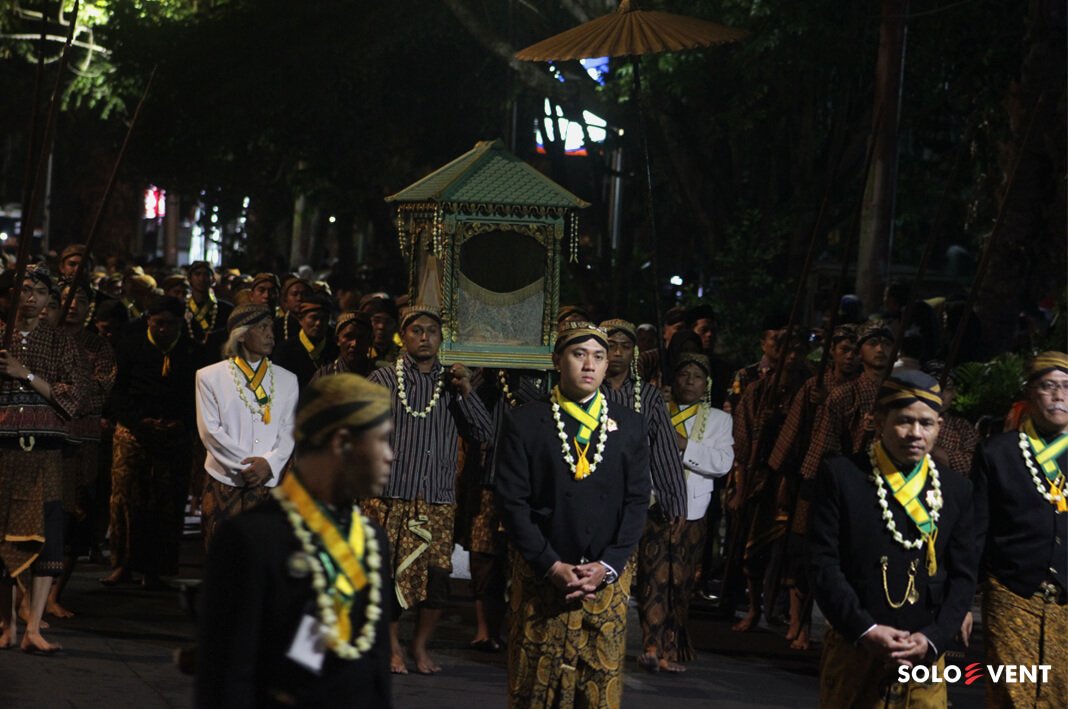 "Kirab is cultivated to concern, to pray, to be mute. It is a reflection of controlling the lust to introspect the past. In this new year or the future, it can be even better," he said.
FYI, Al Wustho Mangkunegaran Mosque also recites Al Qur'an as a sign that customs and religion can be in a line.