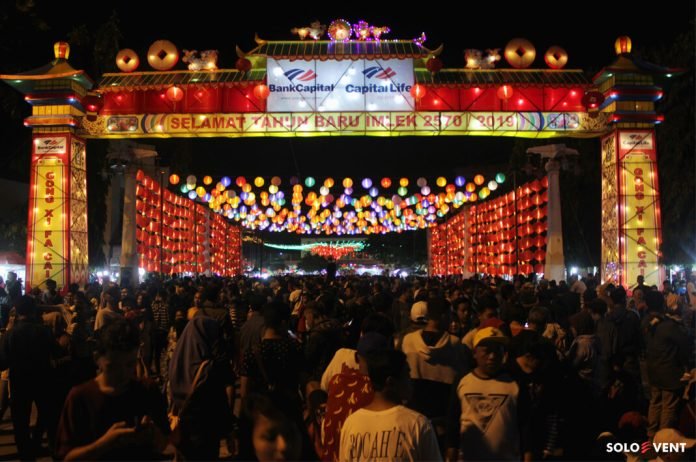 Soloevent.id – February is always special for Solo. In this month, Solo celebrates its anniversary, precisely on February 17. This year, Solo will celebrate the 274th Anniversary. There are three events that will be held to enliven the Solo anniversary, namely Wayang Kulit, Semarak Jenang Sala and Adeging Kutha Sala Opera.
Solo as a city that has a variety of ethnicities and religions will also hold a celebration of Chinese New Year. The Pasar Gede area as a Chinatown area will be decorated with thousands of lanterns. This event becomes an attraction every year. Many residents come to take pictures with colorful lanterns or just enjoy the atmosphere of the night.
In addition to the ones written above, there are many events that will be held in Solo. Here is it.
Solo Great Sale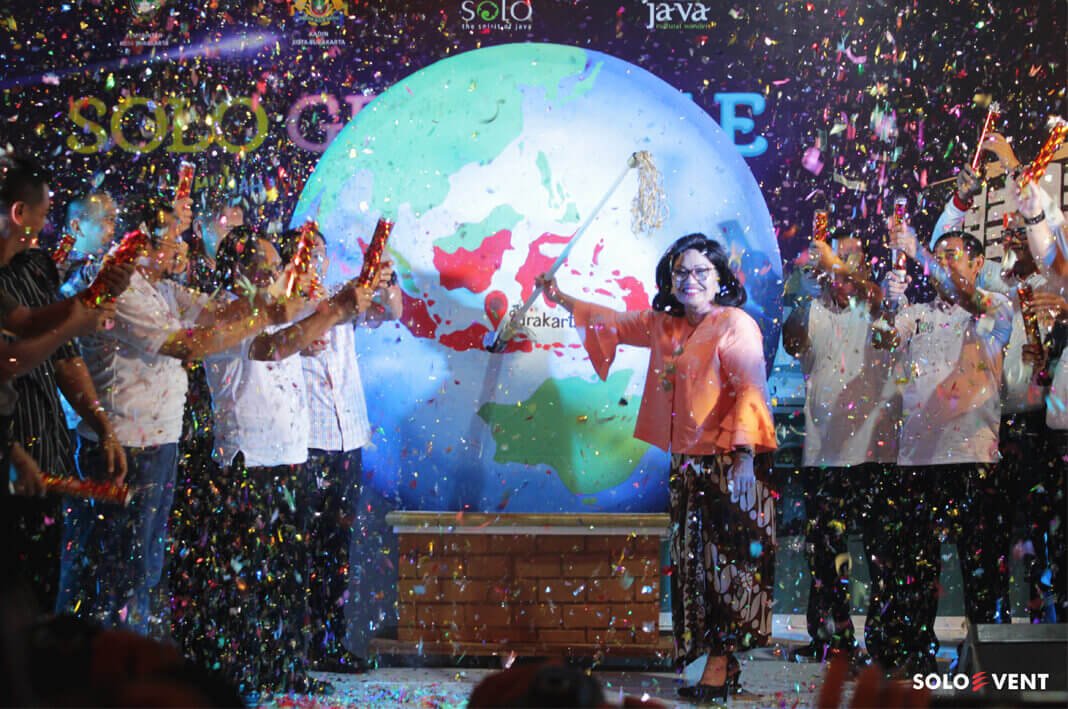 February 1-28
Shopping centers, traditional markets, hotels, restaurants, etc.
During February, Solo was always full of discounts and promos. Starting from staying at hotels, buying clothes at the mall, eating at cafes / restaurants, even shopping in traditional markets can also discount/promo and have the opportunity to win a grand prize for one house. Requirements: a minimum transaction IDR 50 thousand. Every transaction will get 1 point. The points will be drawn in the closing day of the Solo Great Sale.
Solo Great Sale was held as a solution for low season.
Chinese New Year Festival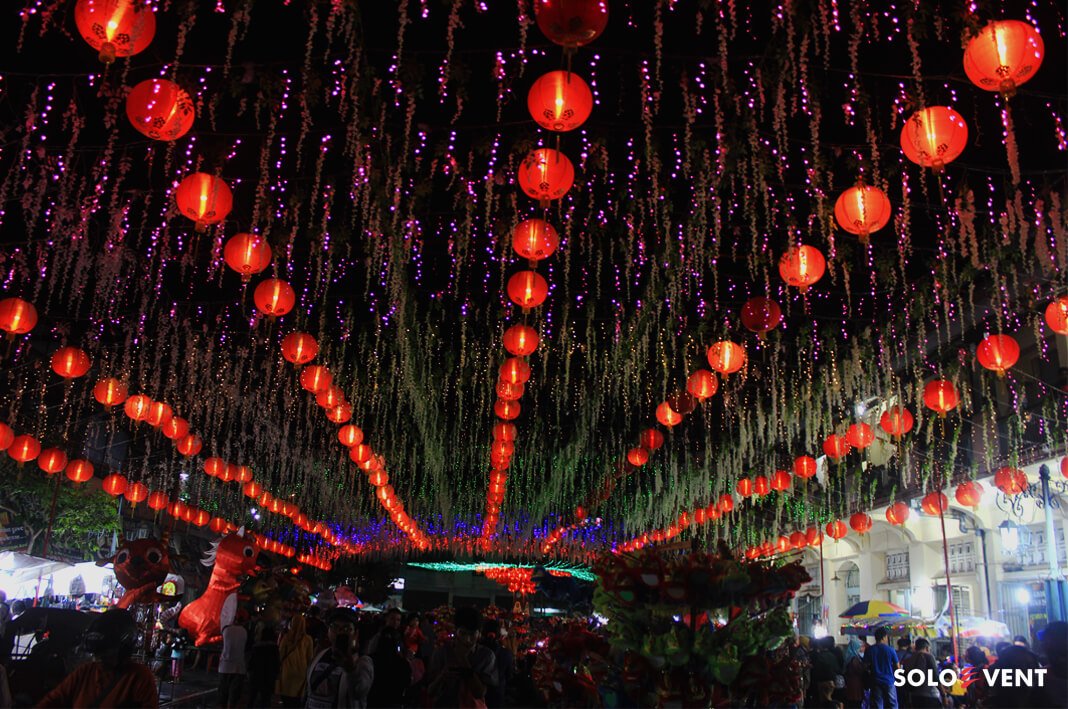 February 1-28
Pasar Gede area
It seems that the most awaited Solo residents during February are photographs with lantern backgrounds. Yep, enlivening the Chinese New Year, the Pasar Gede area will be decorated with thousands of lanterns. Not only round lanterns, there are also zodiac lanterns and Punakawan lanterns.
All the beauty can be enjoyed at night, starting at 6:00 p.m. – 00:00 p.m.
Wayang Kulit performance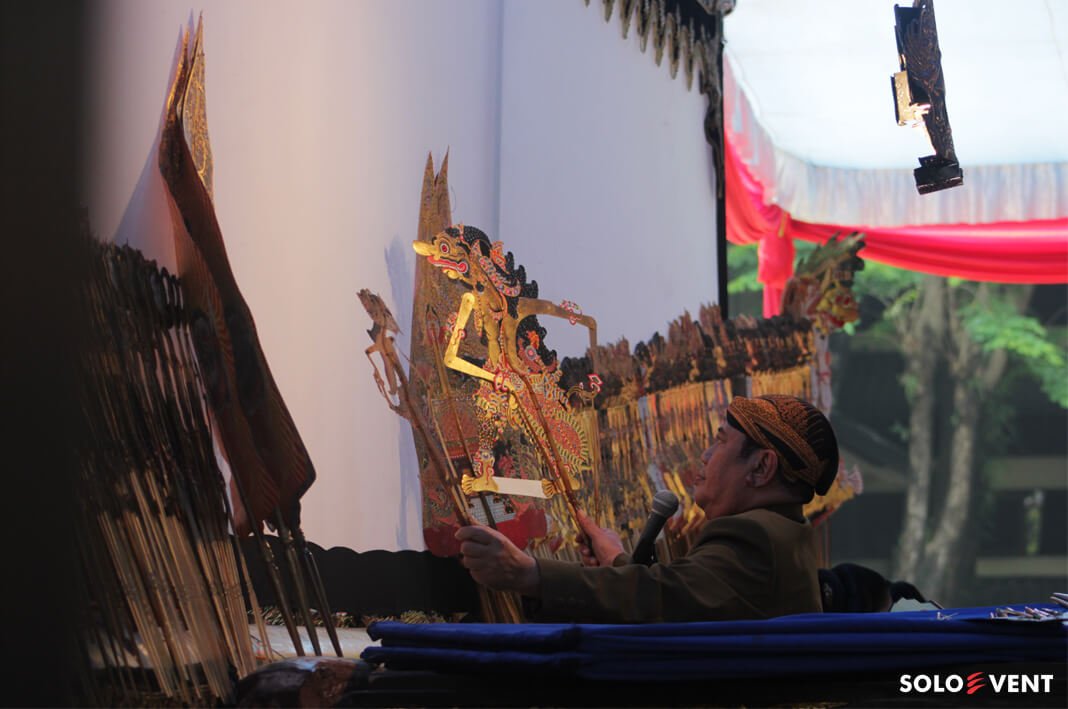 Saturday, February 16
Pendhapi Gede Solo City Hall
At 8:00 p.m.
Enlivening the 274th Anniversary of Solo, there will be a puppet show with the play "Puntadewa Jumeneng Nata". This puppet show will be displayed by Ki Blacius Subono.
The story is about the inauguration of Puntadewa as Raja Amarta. Sometime before that, Puntadewa was kidnapped by Prabu Wisapati, who was the incarnation of Batara Wiswakarma.
Bengawan Solo Travel Mart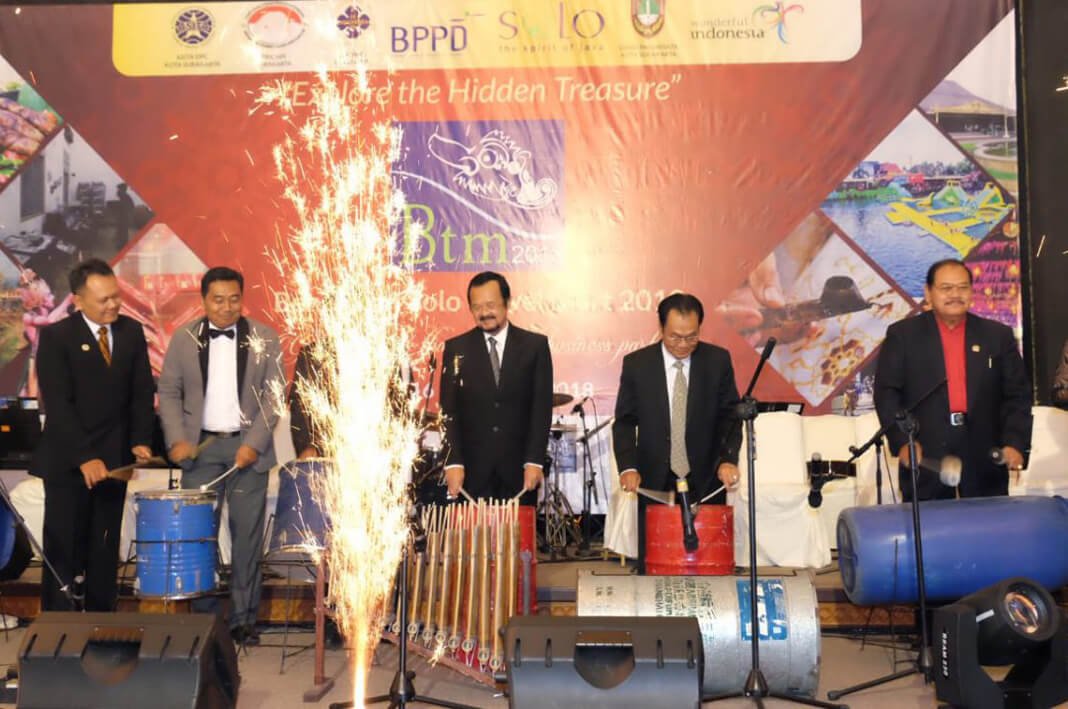 February 17-19
Ndalem Gondosuli Laweyan
This annual agenda will invite buyers, such as travel agents, corporations, and governments to tour Solo. They will be invited to visit tourist attractions in Solo and Solo Raya.
From this event, buyers are expected to be able to promote and market Solo tourism to consumers and their cities of origin.
Lively Jenang Sala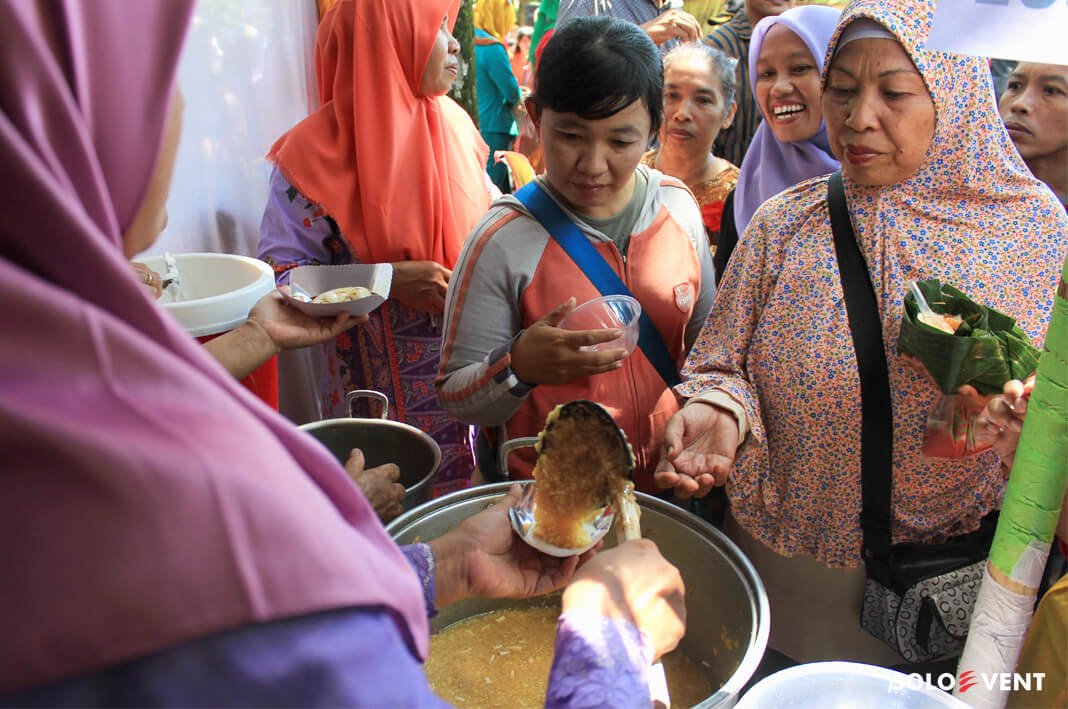 Sunday, February 17
Sriwedari Plaza
9:00 a.m.
Do you want to eat jenang free? It seems like you can come to this event. In this event entitled "Enchantment of Comprehensive Jenang Majenang", you can enjoy various jenang which are served free. In addition to traditional jenangs which may be rare, there are also new variations of jenangs.
Adeging Kutha Sala Opera
Sunday, February 17
Solo City Hall
6:30 p.m.
"Sala Gumregah" is the theme of this colossal performance. At celebration of the anniversary Solo, there is always a musical drama-dance performance that tells the founding of Solo. Adeging Kutha Sala Opera will be played by more than 100 dancers.
Ramayana Ballet "Rama Tundung"
Friday, February 22
Taman Balekambang Open Stage
7:30 p.m.
Every month, the city of Solo holds a dance drama on the open stage of Taman Balekambang. This time, the play "Rama Tundung" will be performed by the Hasta Mataya Kepatihan arts group.
"Rama Tundung" tells of the expulsion of Ramawijaya from the Ayodya Kingdom by his father, Prabu Dasarata. Finally Rama exiled himself in the Dandaka Forest with Sinta (his wife) and Laksmana (his half-sister).
Rama will actually be appointed king of Ayodya. However, Prabu Dasarata's third wife, Dewi Kekayi, wanted Prabu Dasarata to grant his two requests which had been promised by Prabu. The first is to appoint Barata (the son of Prabu Dasarata and Dewi Kekayi) as king of Ayodya and expel Rama.
This Ramayana Dance can be watched for free.
Well, that was the Solo event calendar in February 2019. Which one do you want to watch?